Ometria's customer filter uses AND OR logic (boolean logic) between your filter conditions:
OR - any of the conditions can be met.
AND - all of the conditions must be met.
This logic helps you create advanced contact segmentation criteria without needing to create multiple segments and join them up.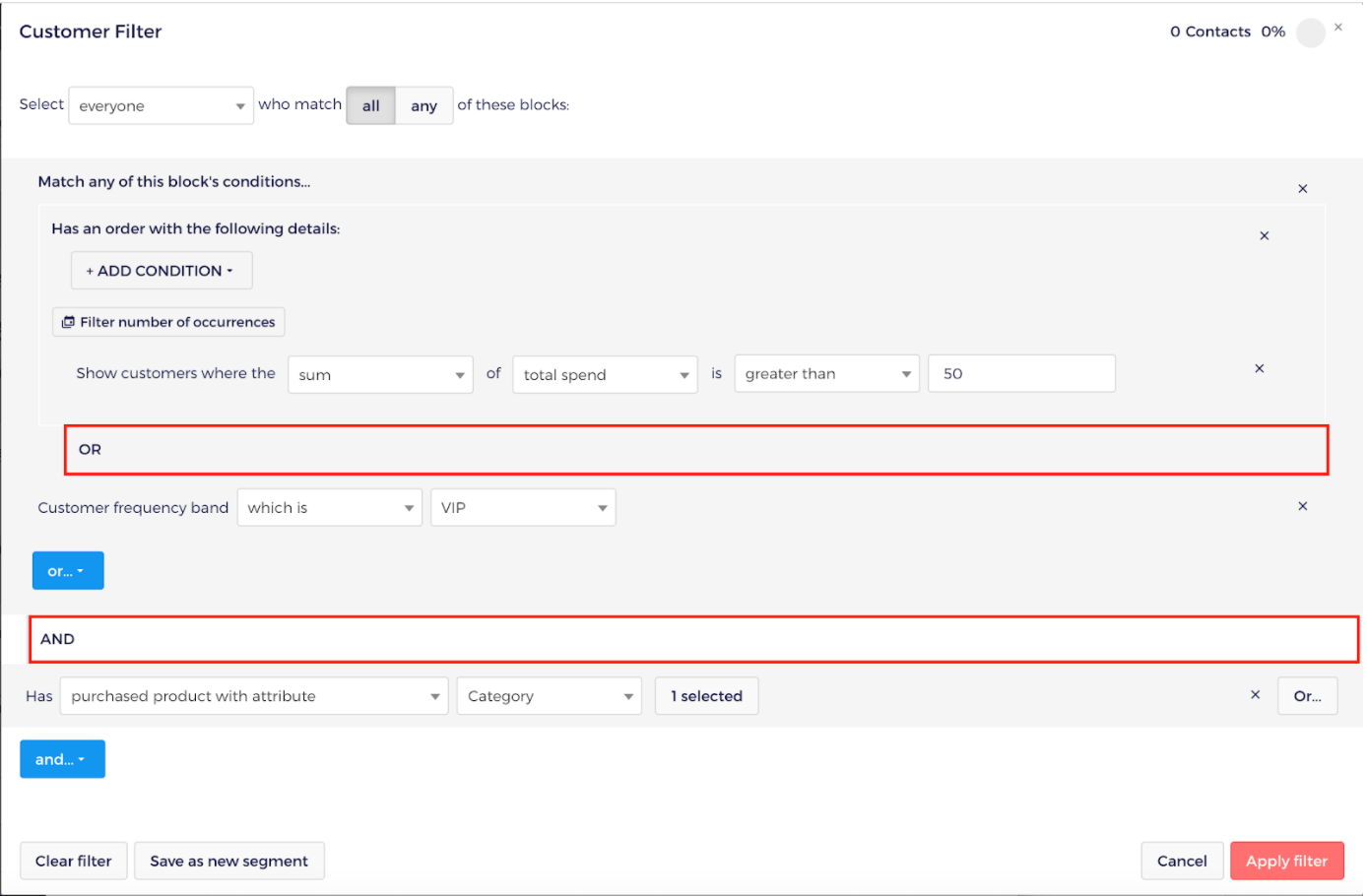 In the example above, contacts meet the conditions of the filter if:
The sum of their total spend is greater than £50, OR;
Their customer frequency band is VIP, AND;
They have purchased a product with a specific category.
Be aware that if you click on the ALL - ANY toggle button at the top of the filter you will switch every logic connector in the filter: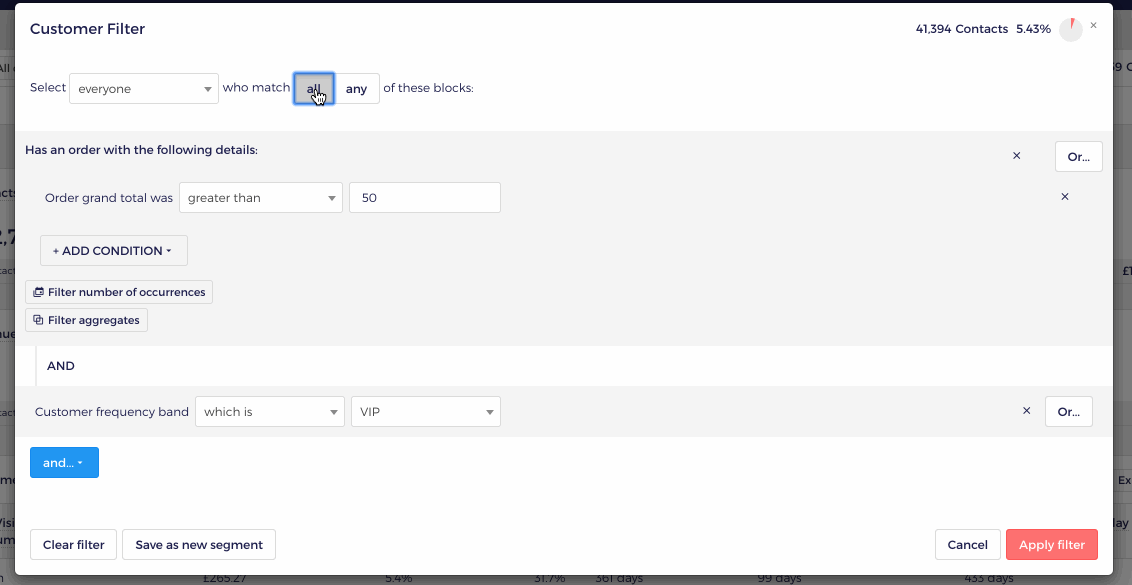 This means switching the toggle halfway through creating your segment will change all of the conditions for entry.
Examples