WisePops allows you to display a pop-up message to any segment of visitors to your website in just a few clicks, without any development required.
Ometria's integration with WisePops is simple, and most of the setup steps take place in your WisePops account.
Before you begin
Sign up for an account with Wisepops.
Data sent from Wisepops
Wisepops automatically sends the following fields to Ometria:
Email
Phone
First name
Last name
You can also create custom fields in Ometria to match other fields and sync those too.
Setup steps
In Ometria, go to Settings > API Keys and create an API key.
Note: For security purposes, you should always revoke old API keys and use new ones. This will minimise your exposure to cyber attack.
Next, log into your WisePops account and follow these steps to complete the connection.
Adding Ometria form code to pop-ups
If you're using the Wisepops API solution your contacts will just get added to a segment.
However, you can embed Ometria form code into a Wisepop pop up: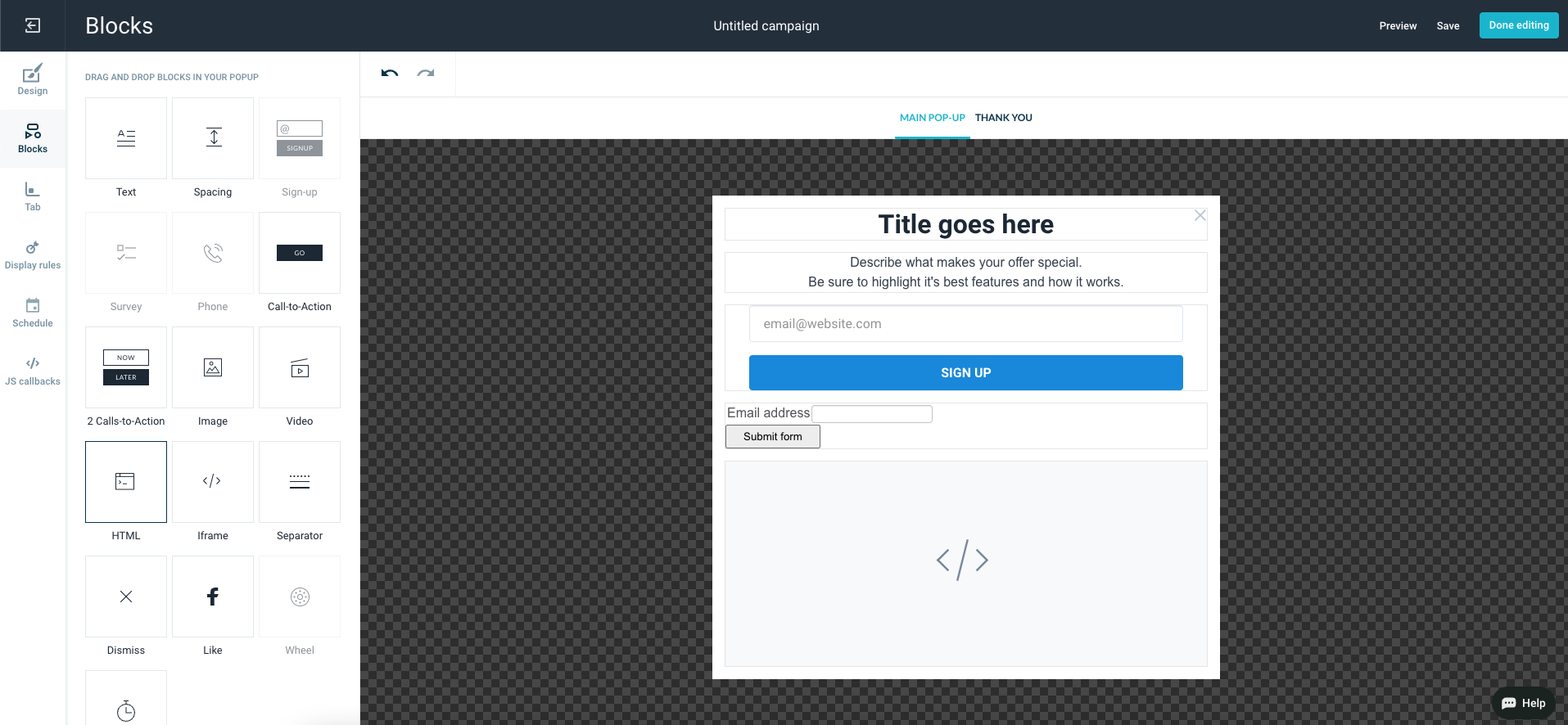 You can use this code to tag your contacts as they enter Ometria.
See Wisepops' documentation: Connect Wisepops with Ometria