An API key is a unique identifier used to authenticate a user, developer, or calling program to an API.
You might need to generate an API key to:
integrate Ometria with a third party, e.g. Magento or Shopify.

send to your agency or other third parties via a secure method.
For security purposes, you should always revoke unused API keys and use new ones - this will minimise your exposure to cyber-attacks.
Only users with Administer account permissions can access the API keys tab.
Creating a new API key
In Ometria, go to Settings and select the API keys tab: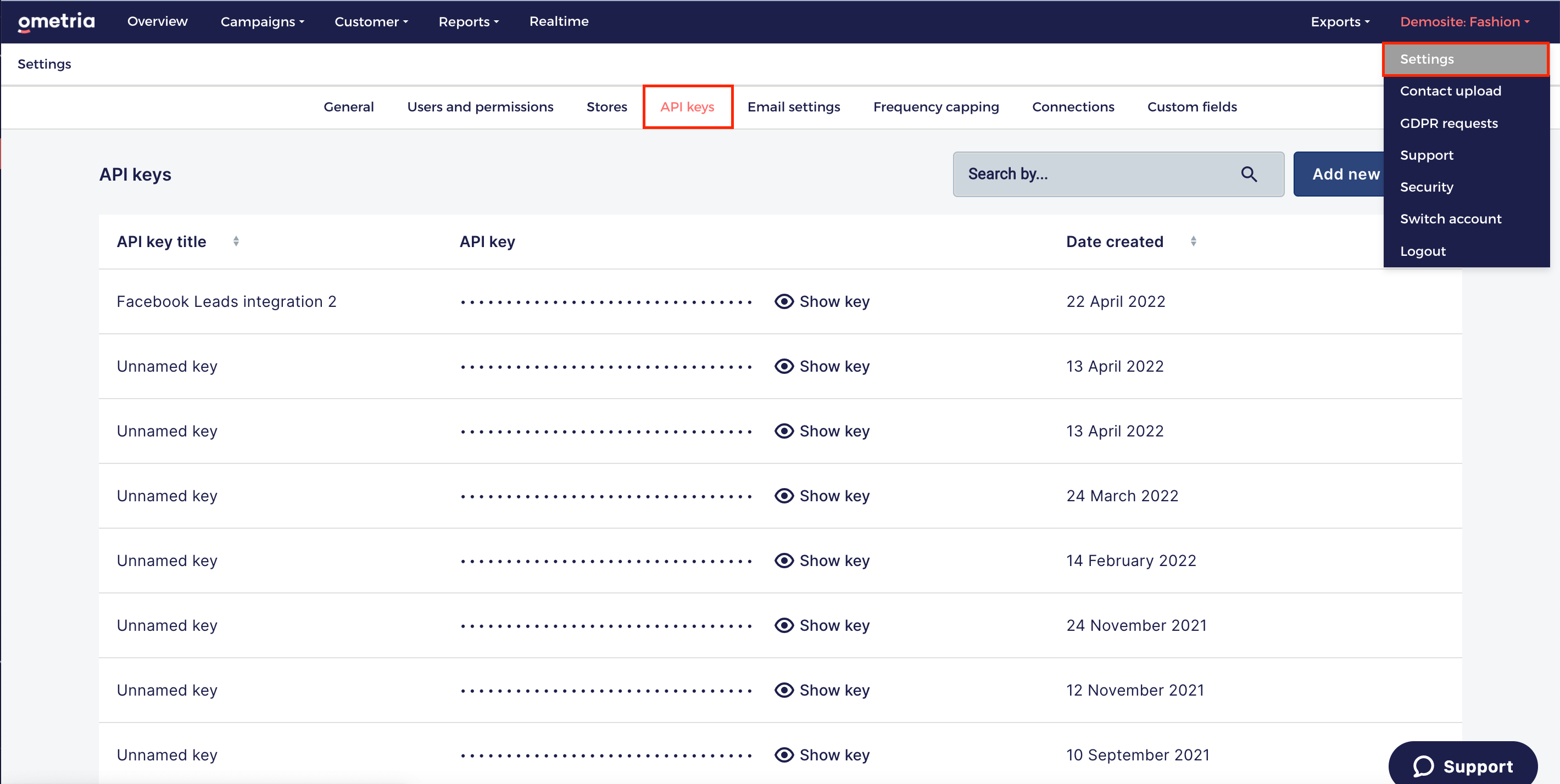 Select Add new API key and enter a title for your API key: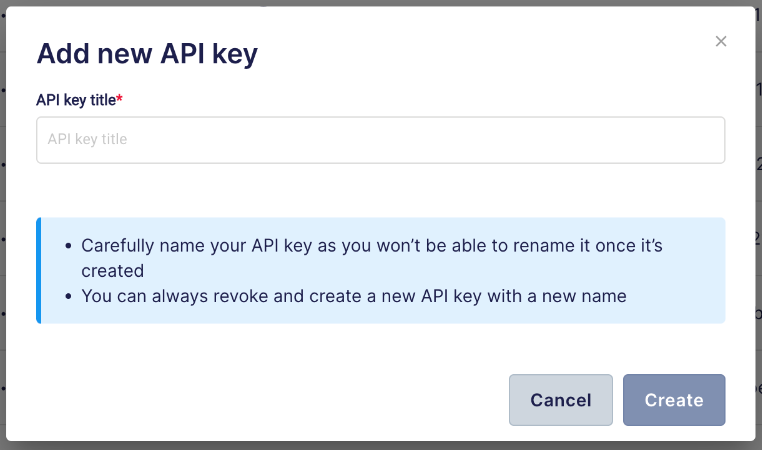 Tip: Use a title that will make it easy for you to identify which tool/third party the key is intended for, e.g. Facebook Leads integration, Magento 2, etc.
Your API key title must be unique.
Click Create. Your new API key displays in the list.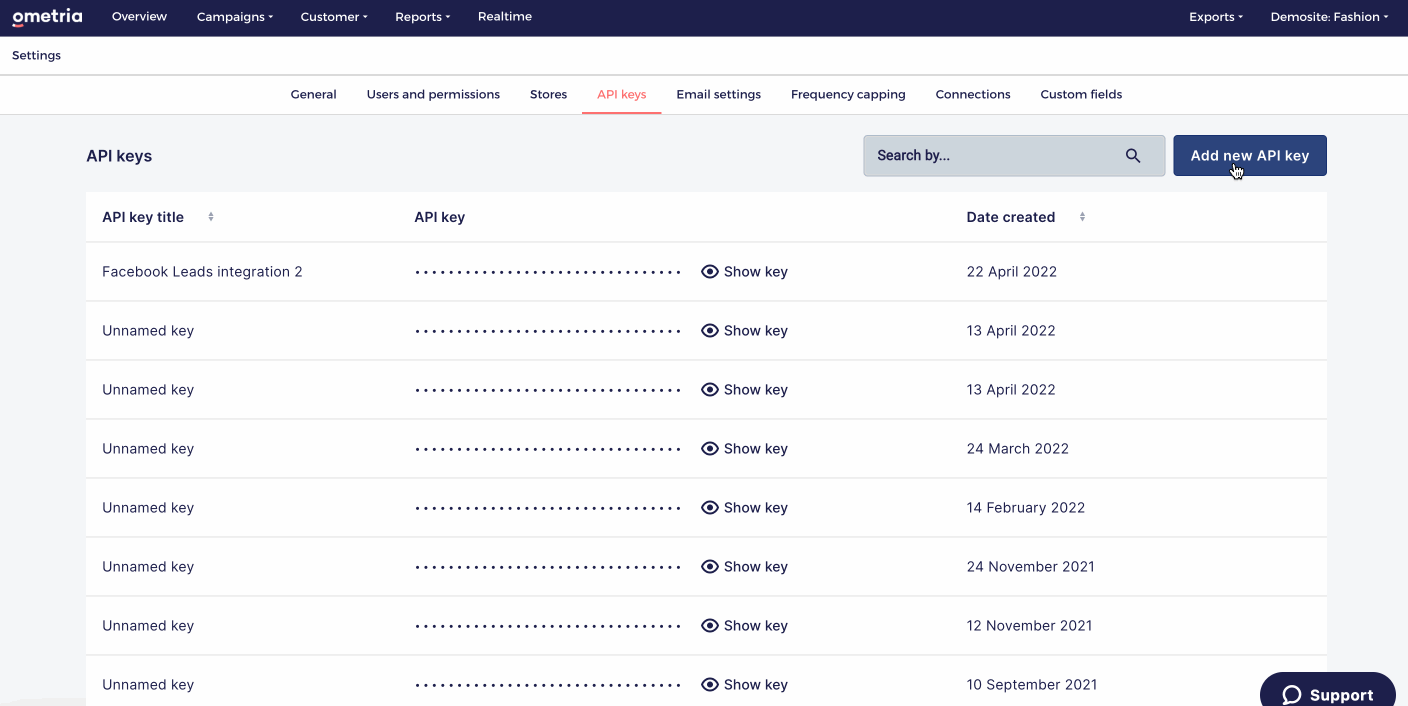 Note:
If you created API keys before 27th April 2022, the title will be
Unnamed key
. To rename these existing keys you will need to revoke them and create a new one - remember to replace your old keys with the new ones in the appropriate third party.
Using your API keys
If you have a lot of active API keys, you can use the search bar to search by API key title:
For security reasons, the key itself is obscured. Click on the eye icon to show the API key: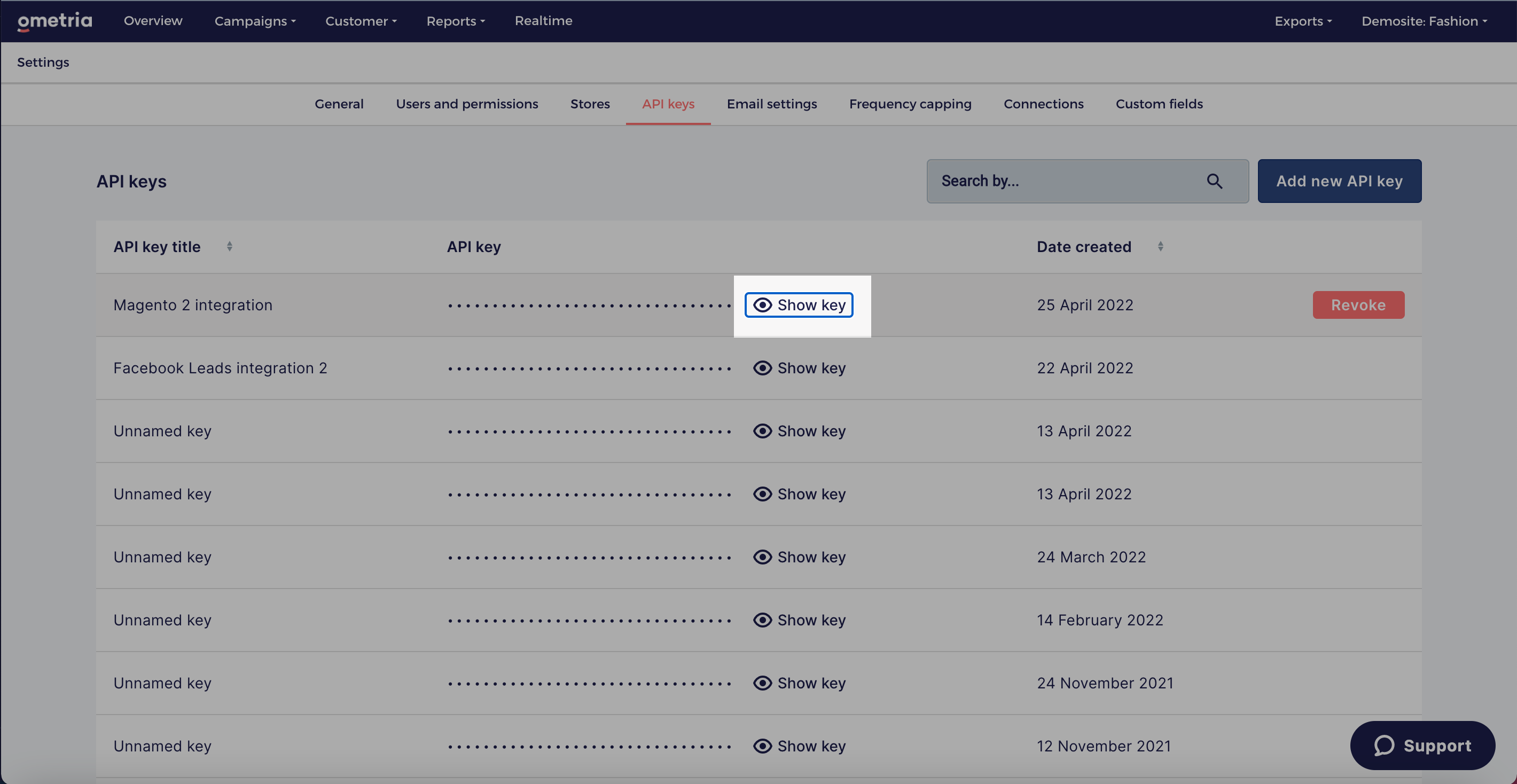 Click the strikethrough eye icon to hide the API key again: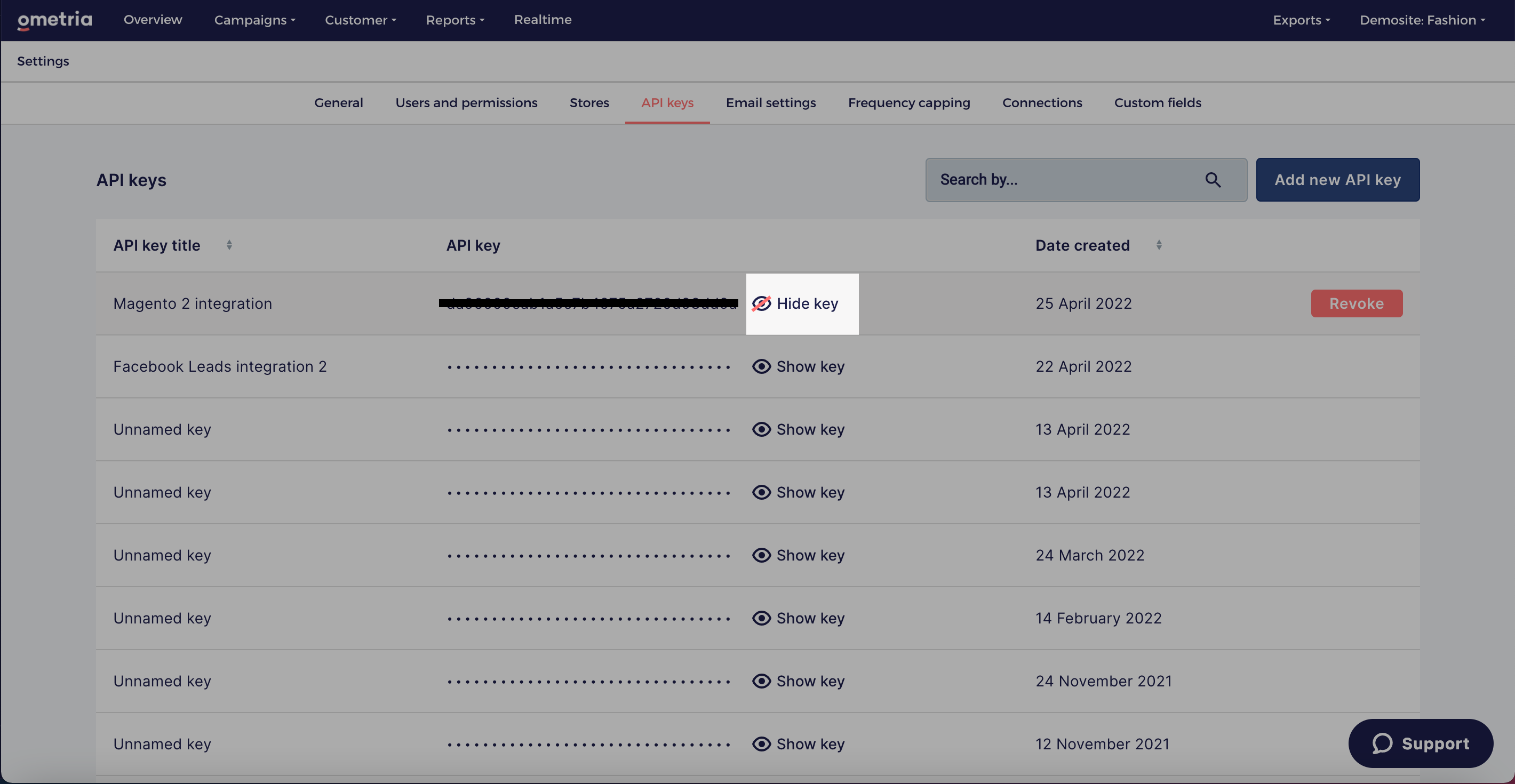 Revoking an API key
Note: It's best practice to revoke an API key immediately if it becomes inactive, lost or compromised. A revoked API key denies unwanted access to Ometria.
Click on the Revoke button to get rid of any unused API keys: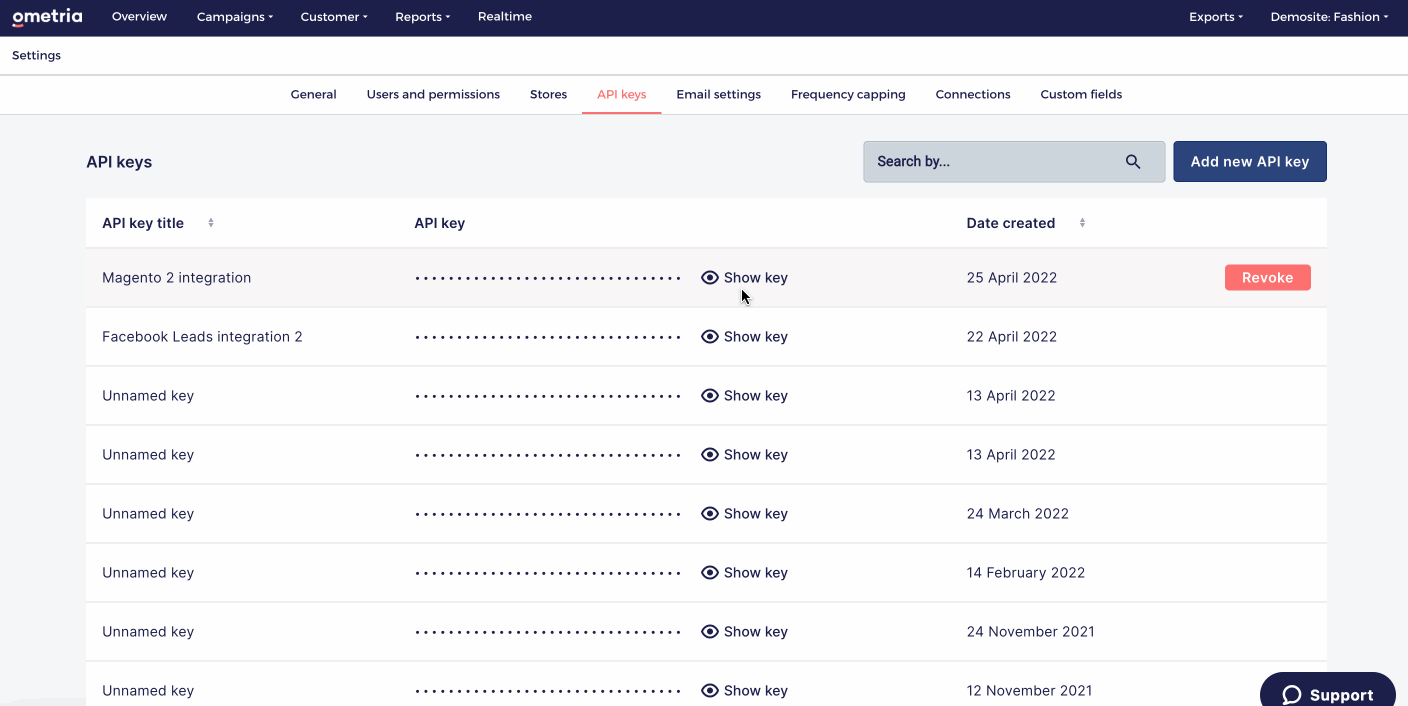 Audit logs
You can review all created, viewed and revoked API keys in your security audit logs: