The Versions tab is the sixth tab you see when monitoring the performance of an individual automation campaign.
From here you can analyse every version of your campaign and its attributes.
This is useful if you are making significant edits to your automation flows and want to report on their performance separately from the current version of your campaign - you can save a new version and then review the campaign's statistics in the Versions tab.

| | |
| --- | --- |
| Column | Description |
| Version | The version number. |
| Date created | The date the version was first saved and published. |
| Date updated | The date the version was most recently updated/edited. |
| Active contacts | The current number of active contacts in the campaign flow. |
| Date ended | The date that the last contact entries in the campaign flow exited the campaign. |
| Created by | The user who saved and published this version. |
Select View Stats for more detail on version performance.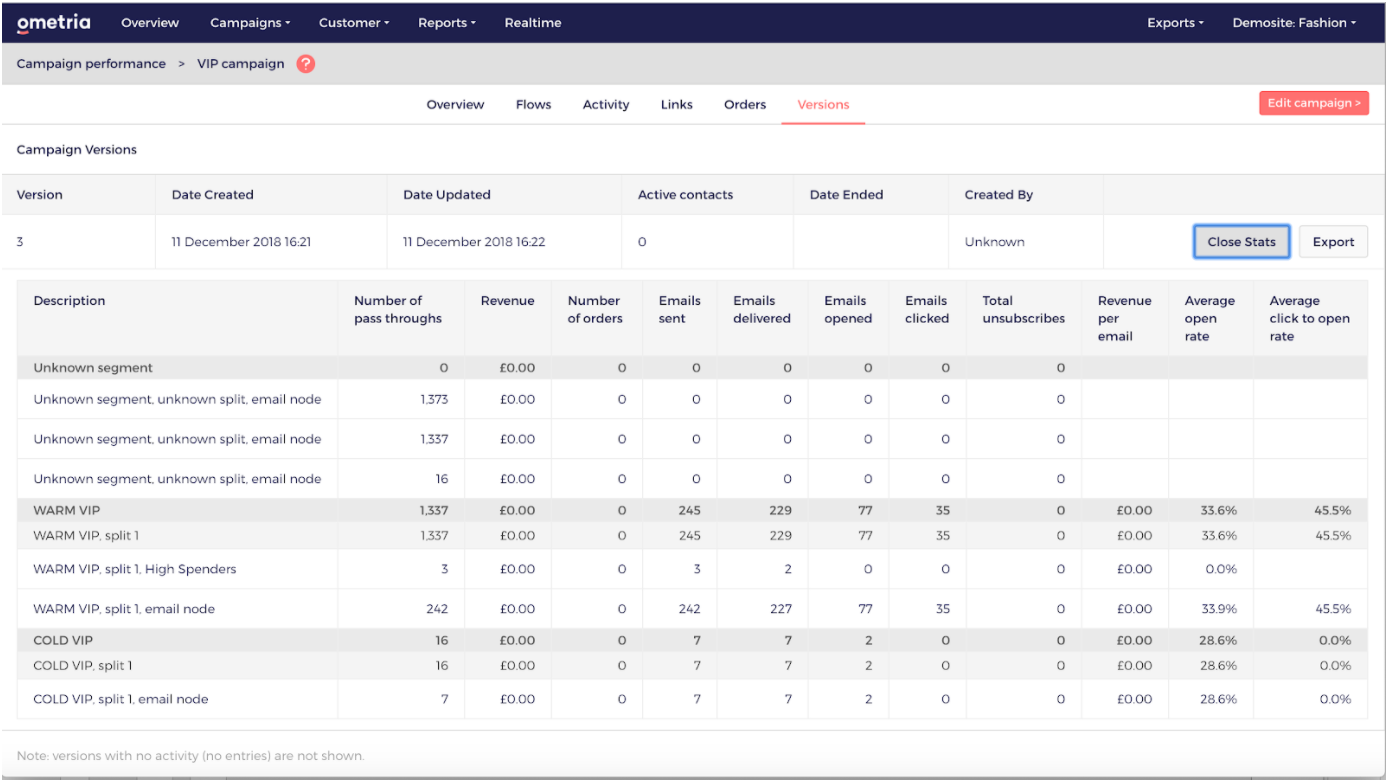 These performance statistics provide a granular breakdown of performance across different versions, right down to the node level.
You can use this to understand the impact of your different campaign versions over time.
See also: Are all automation campaign versions live?