This article explains how to edit an existing automation campaign. To create a new automation campaign, see Automation campaigns overview.
Go to: Campaigns > Automation Campaigns
Find your campaign in the dashboard and either click on it or select Edit from the Actions drop-down: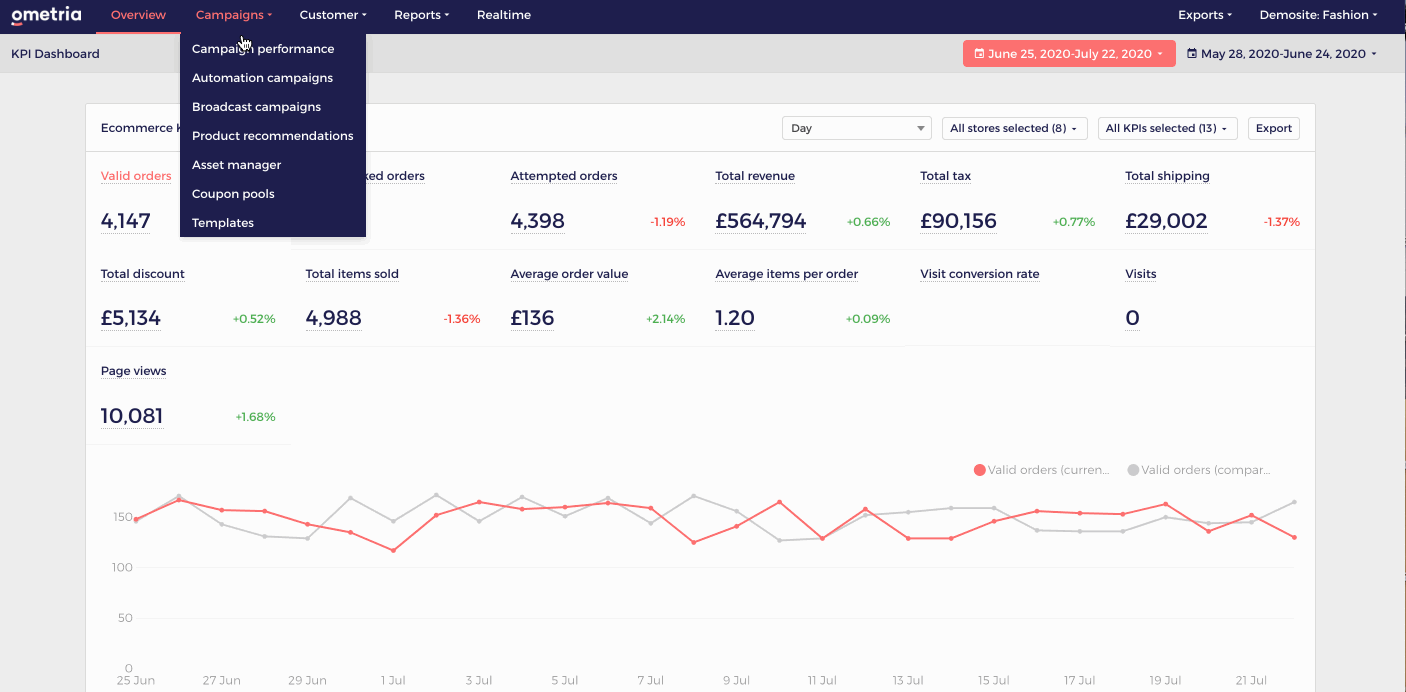 Edit your campaign
When editing a campaign you can add more than one action or wait nodes to an existing flow and then save your changes:

For example, you can add an additional wait and email node to an existing automation flow while the flow is still active with contacts.
See also:
Once you add your node, Save and Publish your campaign.
Contacts who qualify and meet the new node(s) will pass through.
Note: If you are making significant changes to your automation flows and want to report on the performance of your new version separately from a previous version, select the option to Create new version when publishing your edits.
Create new version
When you make changes to an Active campaign and select Save and Publish, the Publish automation campaign changes pop-up displays: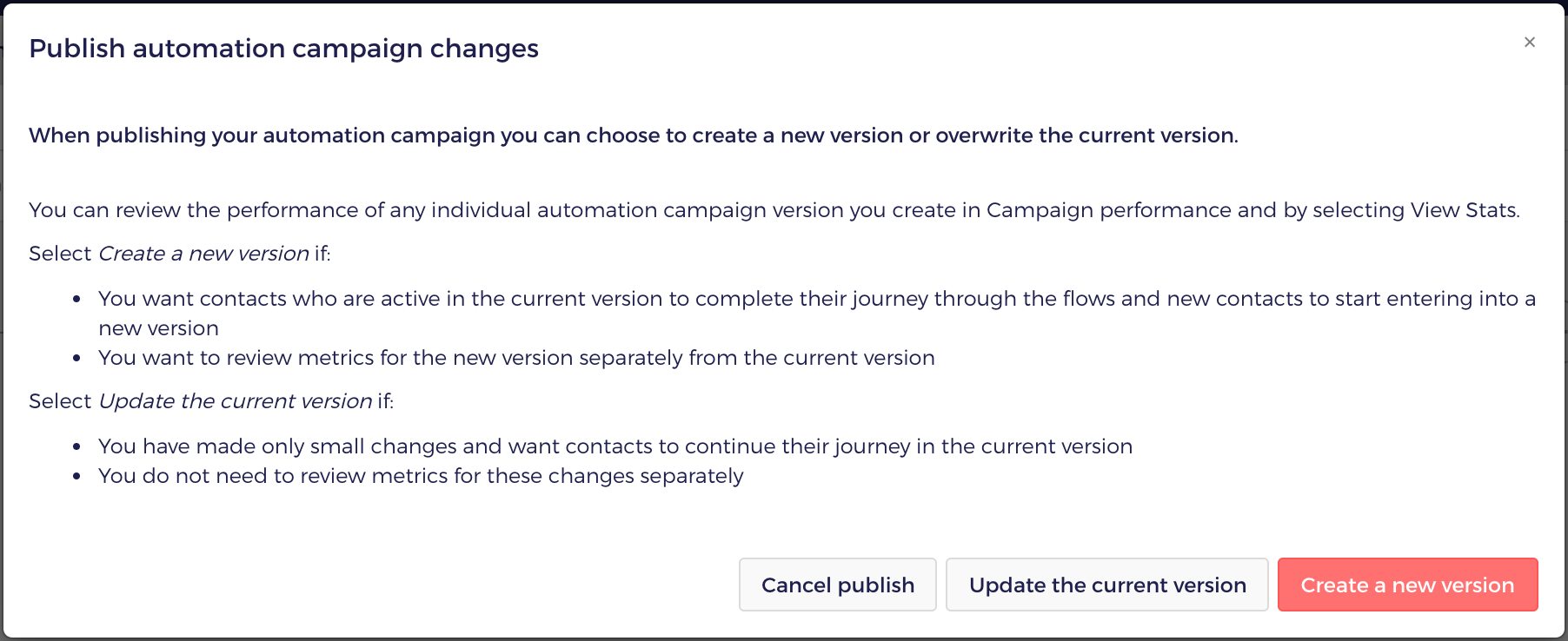 You have the option to:
Cancel publish - to cancel your edits and revert to the original version of your campaign.
Update the current version - to overwrite your changes onto the existing version. This is best for small changes (e.g. subject lines in individual emails) which you don't need separate metrics for.
Create a new version - to create a new campaign with all of the changes you've added. Contacts who are already active in the flow will complete their journey, and new contacts will begin entering the new version.
E.g. If you've added new segmentation and want to report on its impact, creating a new version is the best choice.
Note: It is not possible to 'revert' to an old version of a campaign.
See also: