The Overview tab is the first screen you see when monitoring the performance of an individual automation campaign.
Here you can view the KPIs (key performance indicators) for your selected campaign in detail: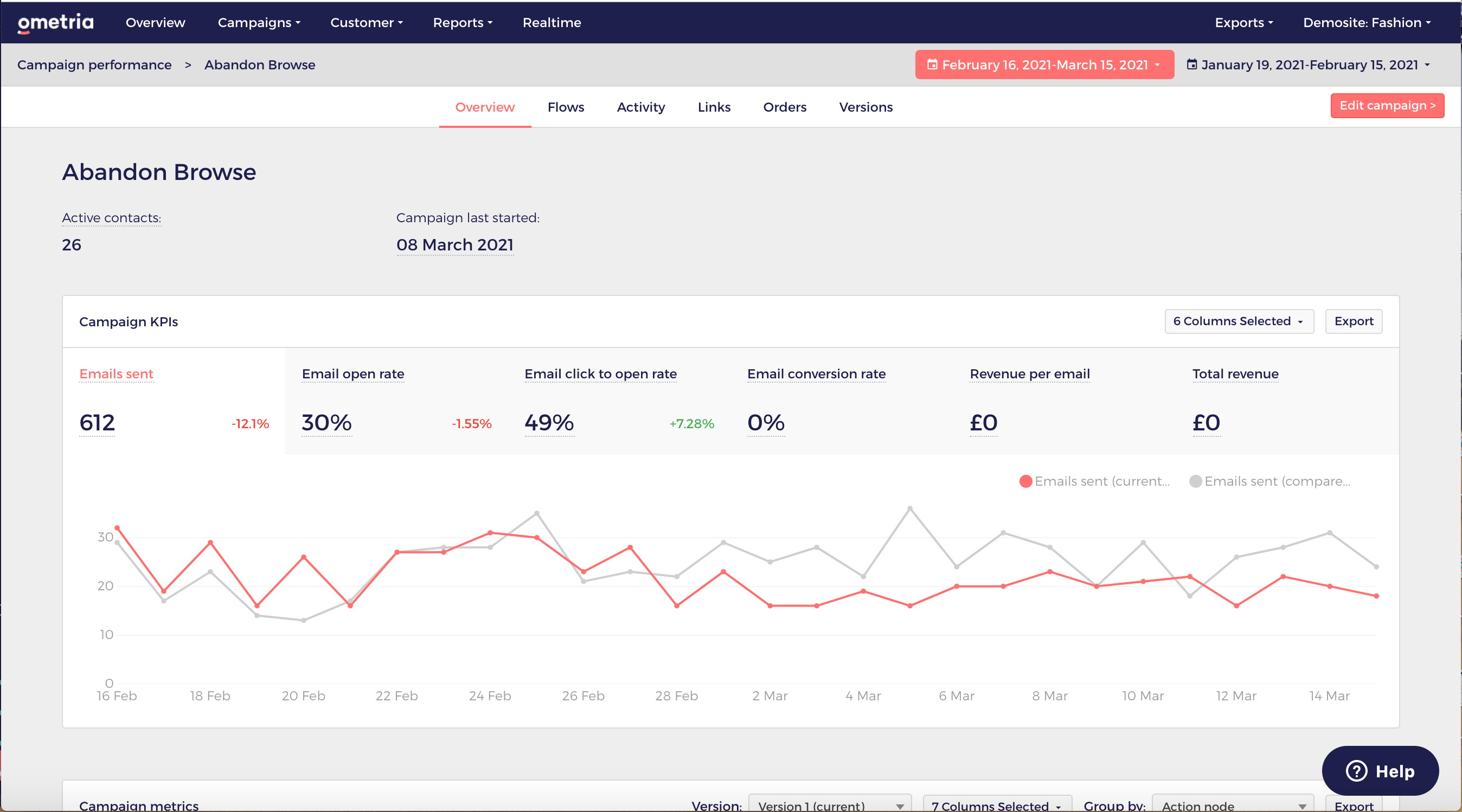 As soon as an automation campaign is set to Active, Ometria starts recording the events attributed to it, e.g. emails opened, contacts unsubscribed, contacts placing orders etc.
This dashboard is populated with that performance data.
The number of Active contacts (i.e. contacts that have not exited the flow) displays at the top of the tab under the campaign title, as well as the Campaign last started date.
Be aware that campaign data can take up to two hours to populate in Ometria.
Note:
Campaign last started is either the date the campaign was created, or the date the campaign was
resumed
following testing or edits.
If the campaign was created earlier and changed recently, you can still see data from before changes were made. Just use the coral date range filter at the top of the screen.
See: