Campaigns powered by Movable Ink automatically generate personalised email content at the point of open, using information based on consumer context and behaviour, third-party insights and business logic.
If you have an account with Movable Ink, you can copy the HTML blocks from that account directly into your Ometria broadcast templates.
Note: You can only use Movable Ink content in broadcast templates, not in automation campaigns.
Setting up your Movable Ink integration
First, set up a Movable Ink account and create your blocks using their UI.
Once you've created your content, copy the HTML and paste it into the Ometria broadcast template you want to use.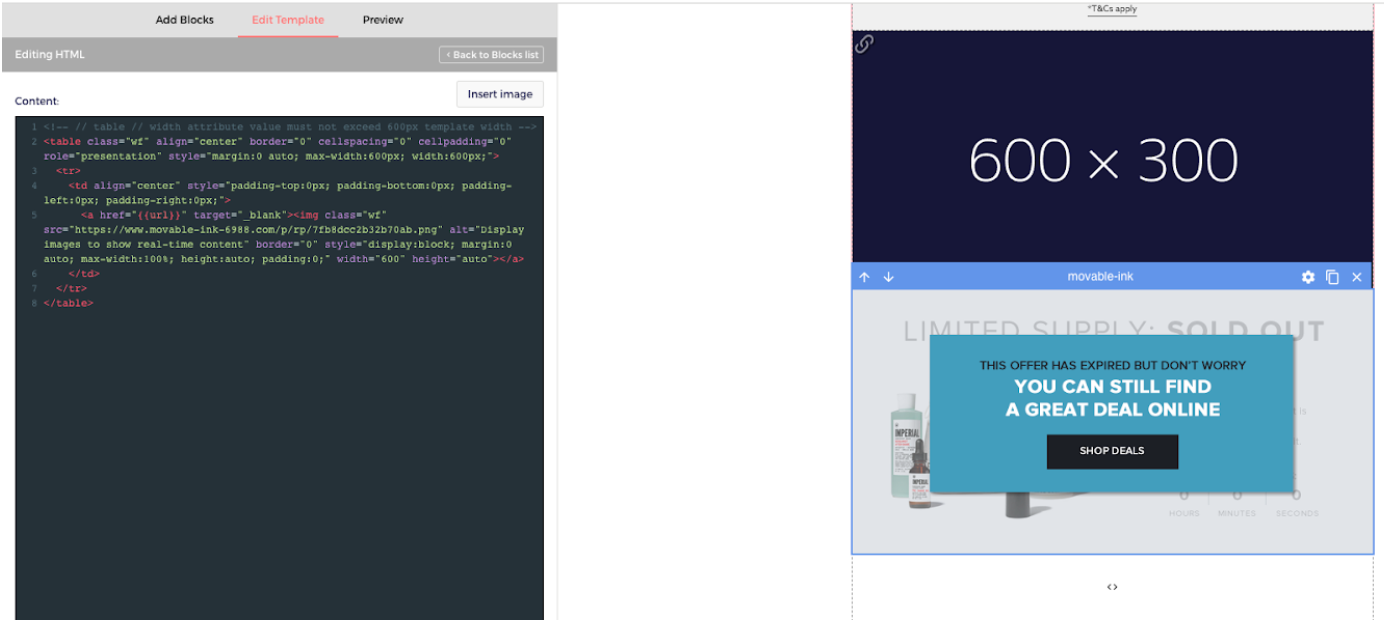 Note: If you don't have an HTML block in your templates, speak to your Customer Success Manager. They can also help you set up recurring blocks if needed.
All of the logic for these blocks is in Movable Ink, and the HTML content renders as an image in your emails.