You can set up mutual exclusivity in your automation campaign flows to stop your contacts from entering campaigns if they are already active in others.
You might also want to exclude a specific segment of contacts from your campaigns for other reasons.
To do this, set up the following condition in your segment nodes:
Customer belongs to segment - which is - [select segments to exclude]

Make sure this segment node sits at the top of your automation flow - Automation campaign segments work from top to bottom in order of priority and are mutually exclusive.
Leave the excluded segment node without any follow up action and add the rest of your segment conditions below the excluded segment.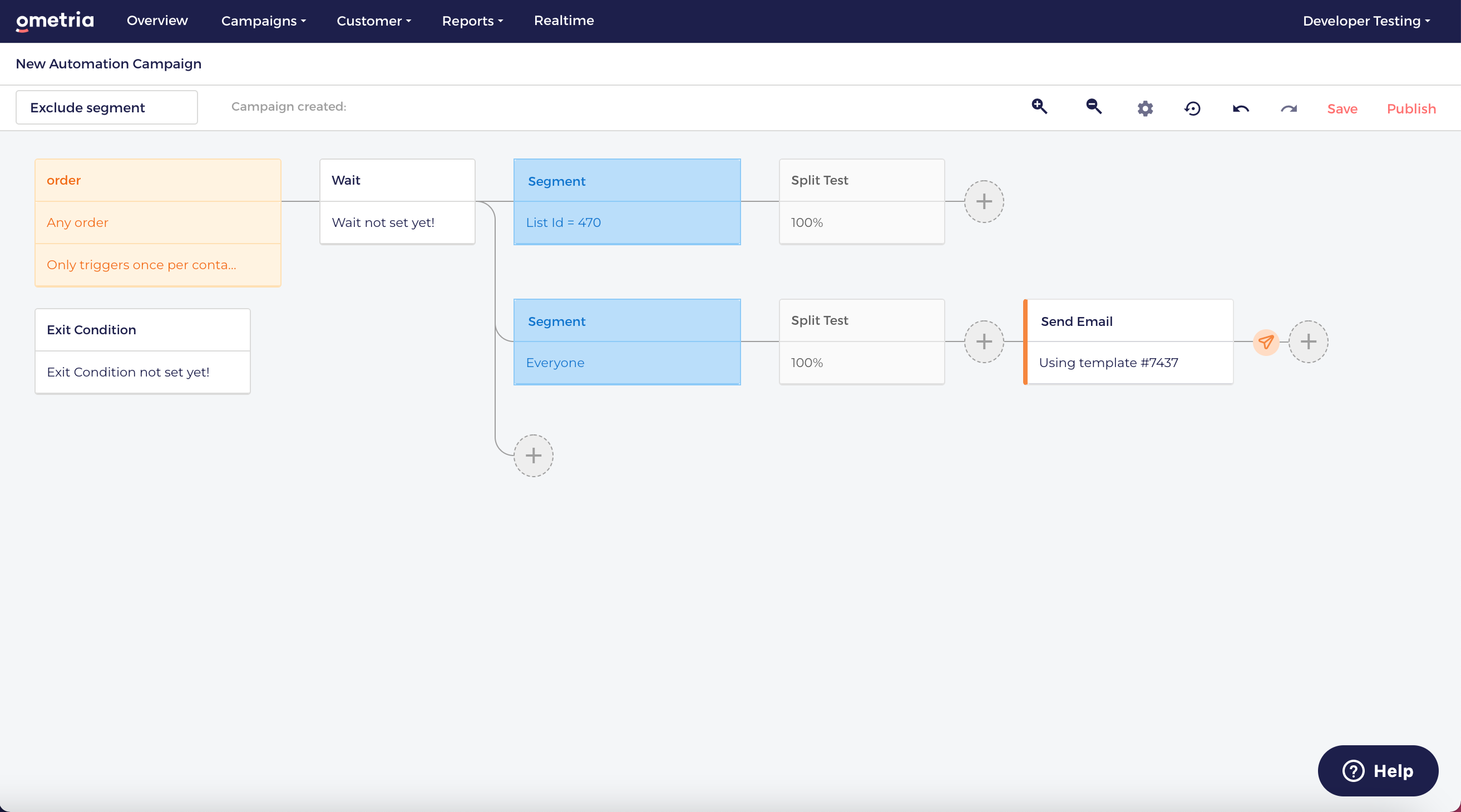 Any contacts who meet the conditions of your first segment node will pass through the campaign without receiving anything from you.