The product selector block lets you search for products to display in the email and link to the right product page on your site.
See: Product selector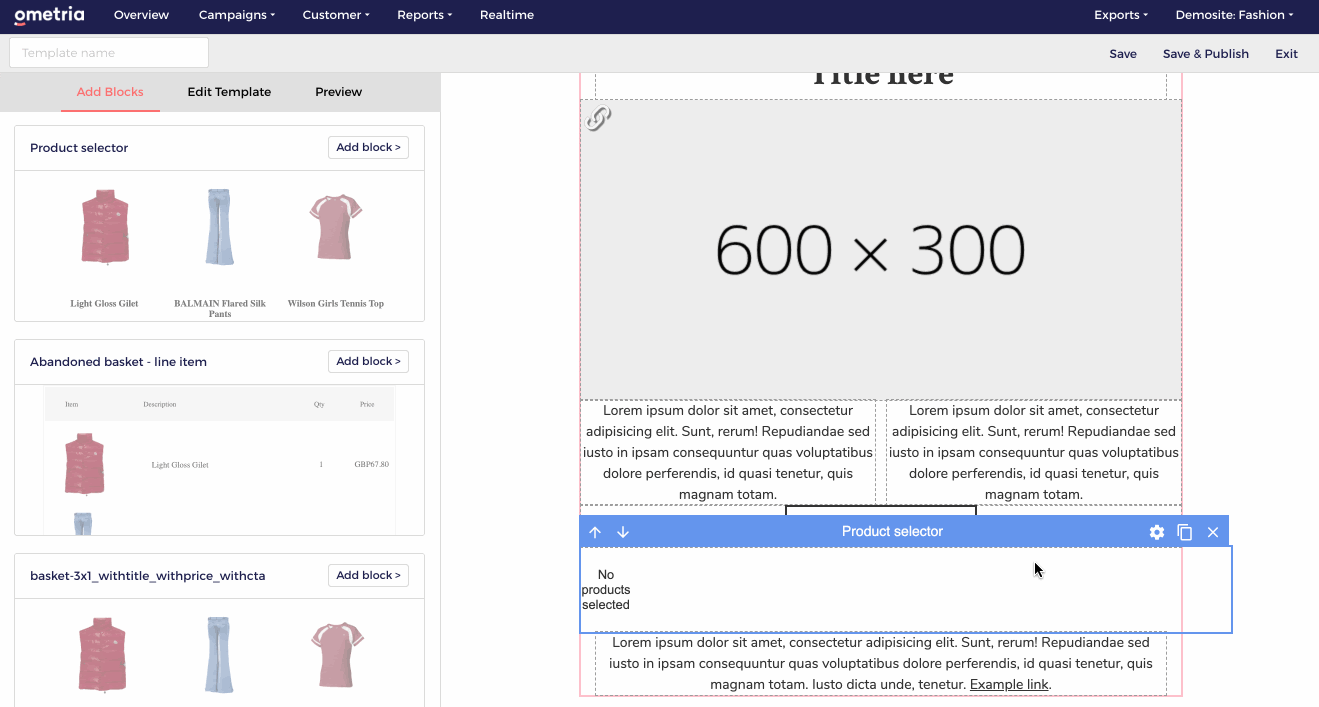 Note: Products you include and their details (e.g. price, images etc.) render at the point the template is edited, and do not update at the time of send or opening. If you add a product block to a template and then make changes (such as a price drop) the block in the template won't update.
As well as the product image, you can include price and other product attributes such as brand to display as image captions.
To do this, select the edit icon against each of your selected products in the block.
You can edit the product title and add raw data which can be used to add other details, e.g. the brand.
Be aware that to add a brand you'll need to add "extra_data" to the product selector in the master template, then use JSON syntax to edit the brand or the "extra_data" in the visual editor. Contact support if you need help with this.
Product recommendation block
This is an HTML block with the product recommendation script inserted.
For broadcast campaigns: product recommendations are image-based, meaning the engine recommended images are generated when the contact opens the email.
For automation campaigns: recommended product images are generated at the time of send and the product recommendation blocks are HTML blocks so the fields (e.g. Price, name) are editable.