This article explains how to send a test email template from the visual editor. To send a test template instance built into a campaign, see:
In the visual editor, navigate to the Preview tab.
Enter any email address and select Send.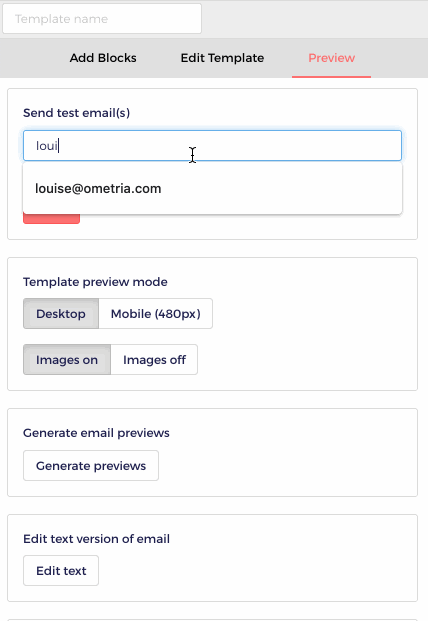 Received email: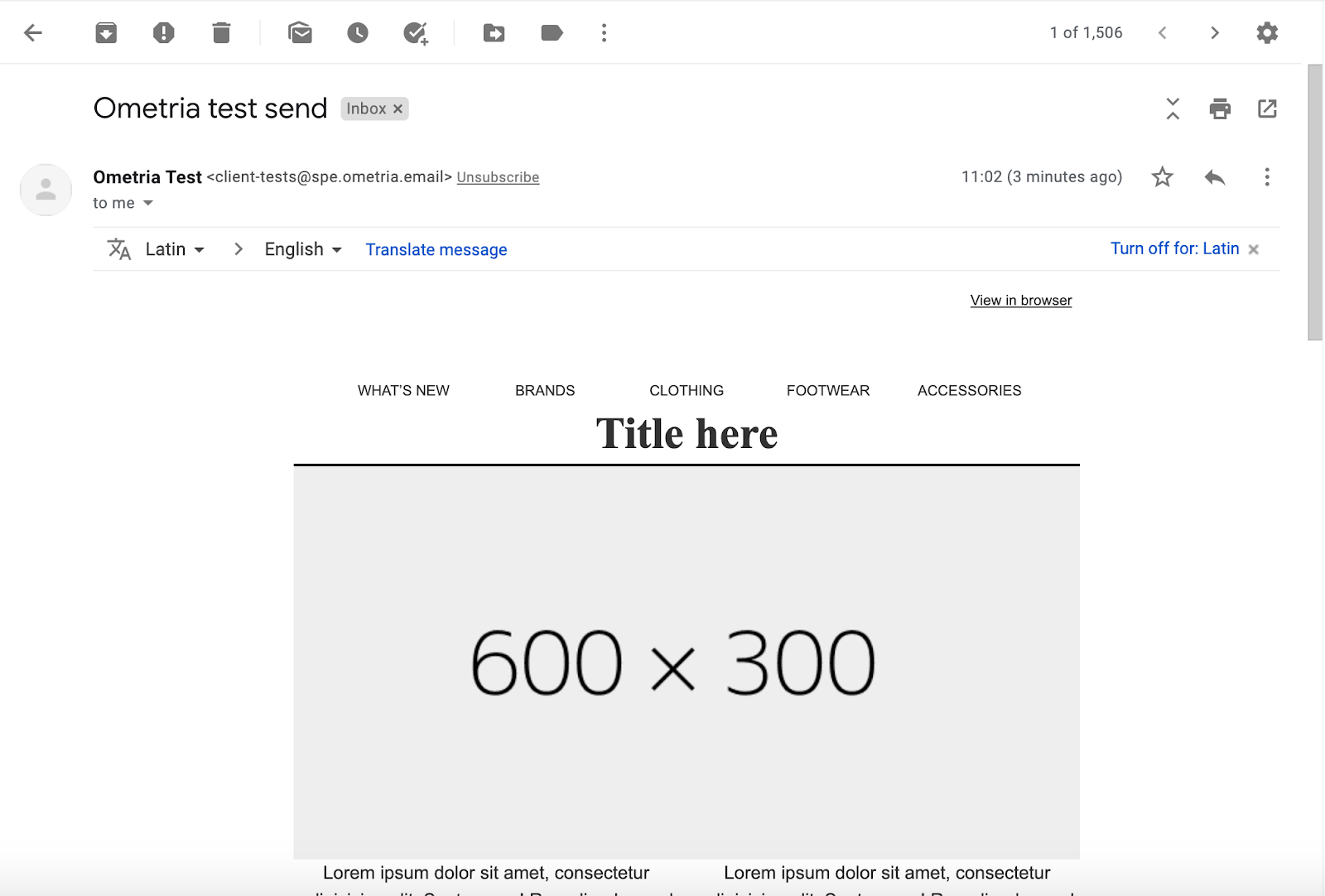 To send to multiple recipients enter all of the email addresses separated by commas, e.g. louise@ometria.com,frederick@ometria.com,tomasin@ometria.com
Be aware that the View in browser link won't work for test sends.
Note: The sending domain must be valid and all templates must include an unsubscribe link. The test will not send to any contacts on your suppression lists.