From the campaign template, click on the product recommendations block in the template, or select the Edit Template tab in the left-hand panel to select your recommendation instance: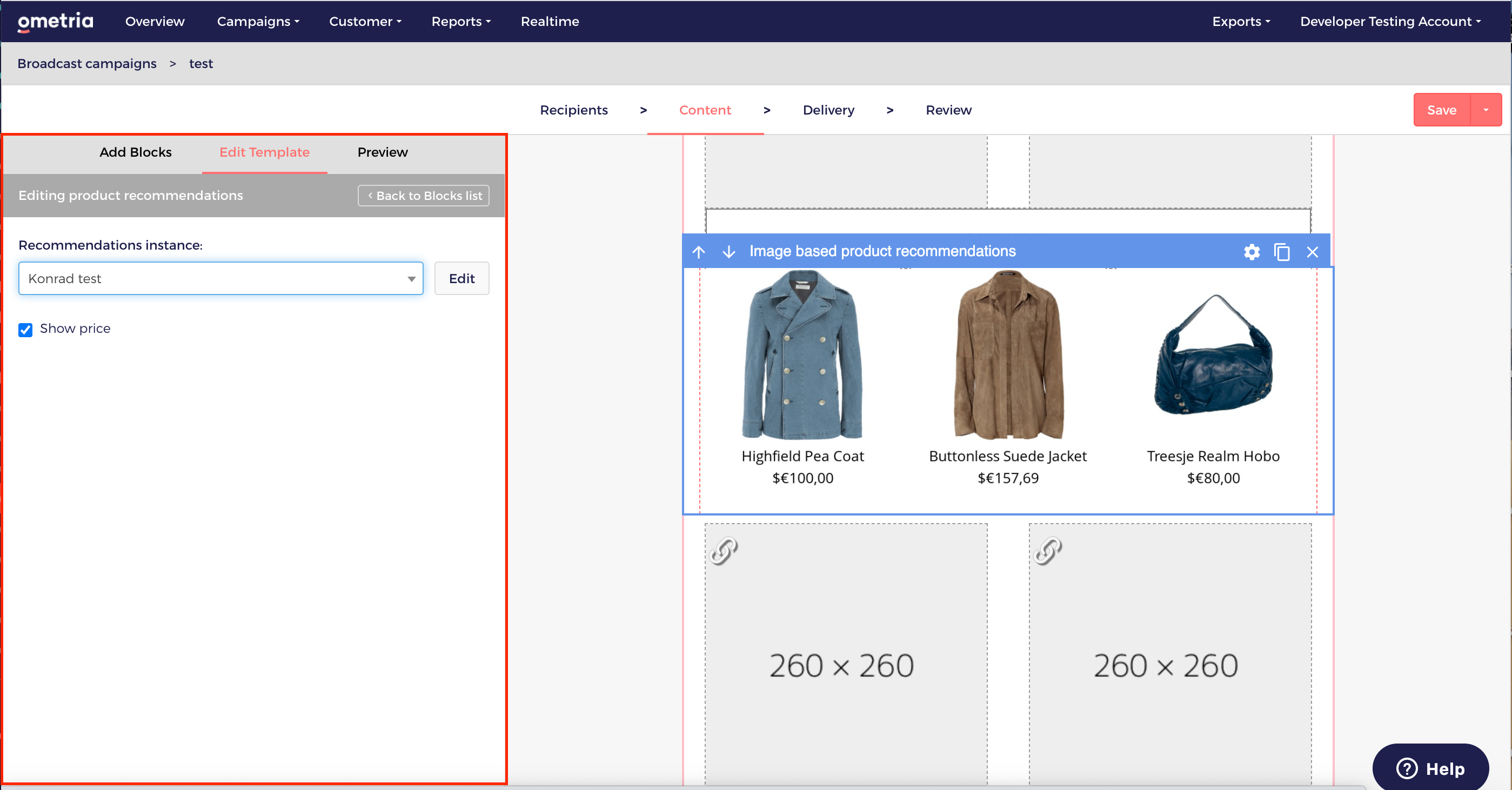 A preview of your selected engine displays in the template.
Click Edit next to the dropdown to return to the Recommendation Engine screen and edit your recommendation engine.
If you like, you can further define which contacts will see this block by selecting the cog icon on the block to access the following fields: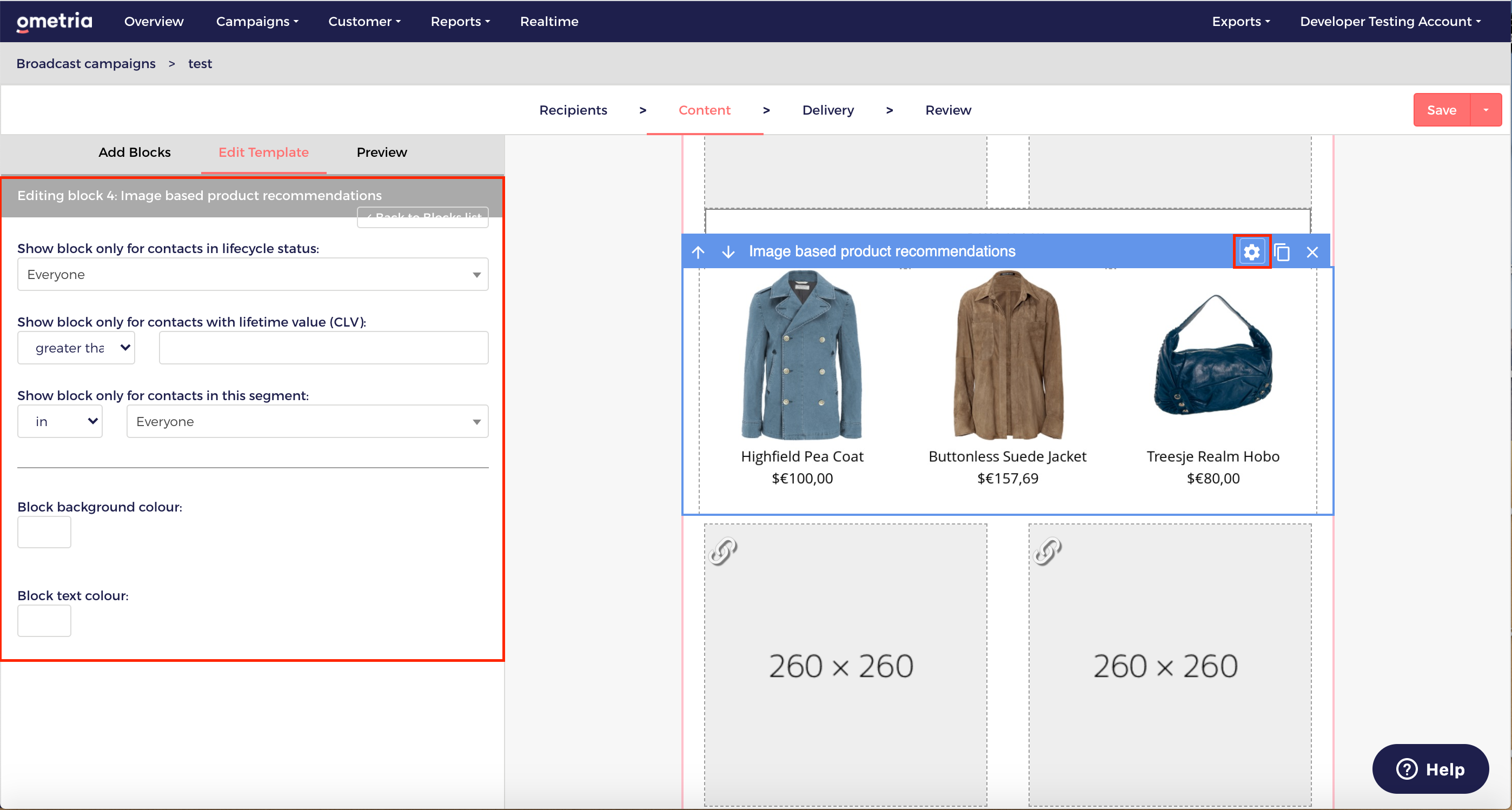 Field
Description
Show block only for contacts in lifecycle status
Select from:

Everyone
Lead
Active
At risk
Lapsed

Show block only for contacts with lifetime value (CLV)
Define either a minimum or maximum customer lifetime value (CLV) for contacts to see this block.
Show block only for contacts in this segment
Select a segment to:

exclude from seeing the block ('not in'), or;
to exclusively display the block to ('in').
Select Save.
See also: