Once you've created and saved a recommendation instance, you are ready to use it in a campaign template using the recommended product HTML block.
This works differently depending on the type of campaign:
For automation campaigns, you add the HTML block in the template and define the recommendation engine in the Send node of the campaign flow. Recommendation product images for automation campaigns are generated at the time of send.
For broadcast campaigns, you add the HTML block and define the recommendation engine in the template. Recommendation images for broadcast campaigns are generated when the contact opens the email.
Add the product recommendation block to the template
Go to Campaigns > Templates > select either the Automation or Broadcast tab.

From the Templates screen, either create a new template or edit an existing one.
The visual editor displays.
From the Add Blocks tab in the left-hand panel, scroll down to locate your 'Recommended products' block: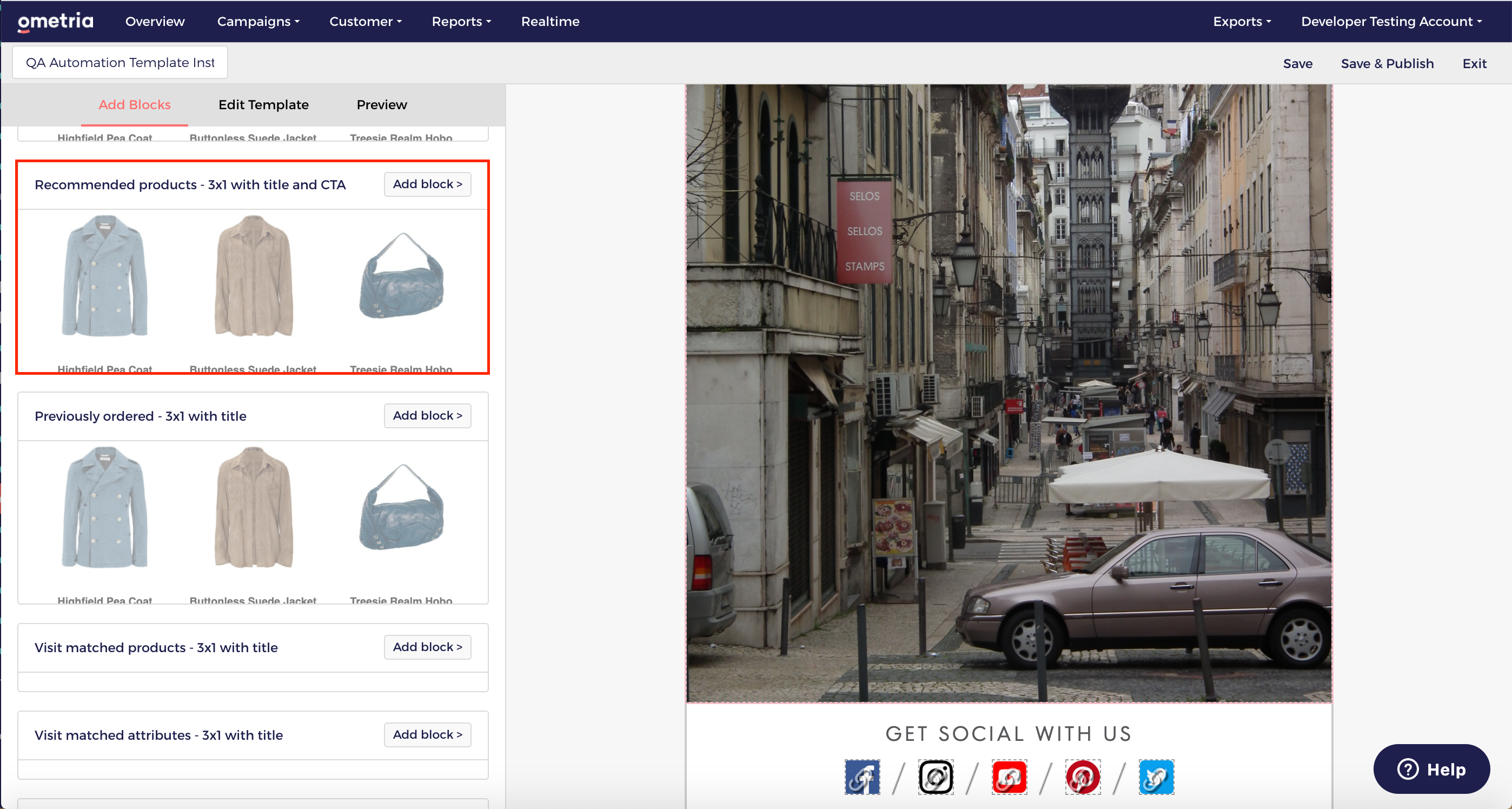 Select Add block> or drag and drop to insert your block into your template: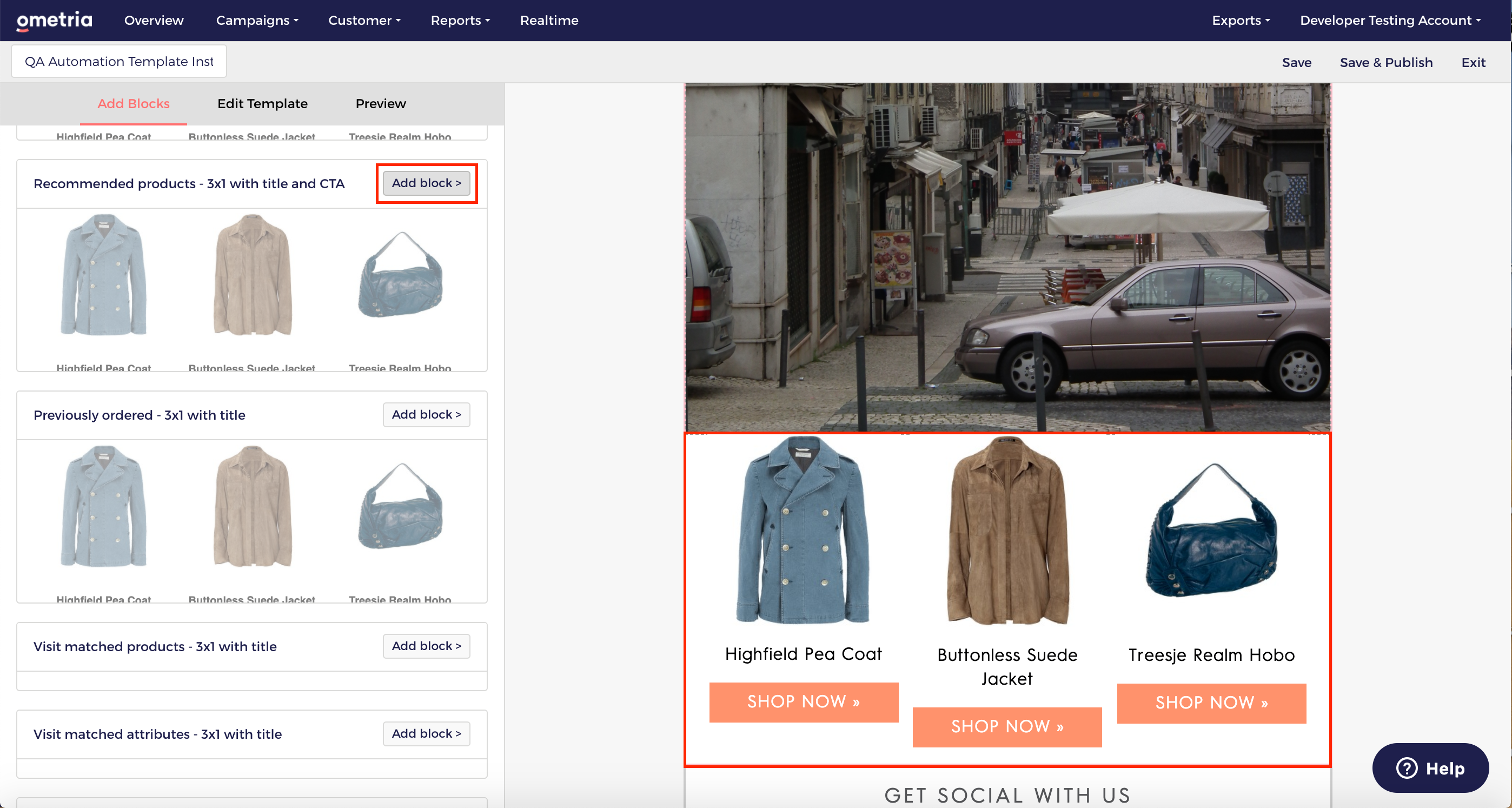 Save your changes.
Adding product recommendations to an automation campaign
Go to Campaigns > Automation campaigns
Select the campaign you'd like to add your product recommendation to and click EDIT.
From the automation flow, choose a send node and select Configure: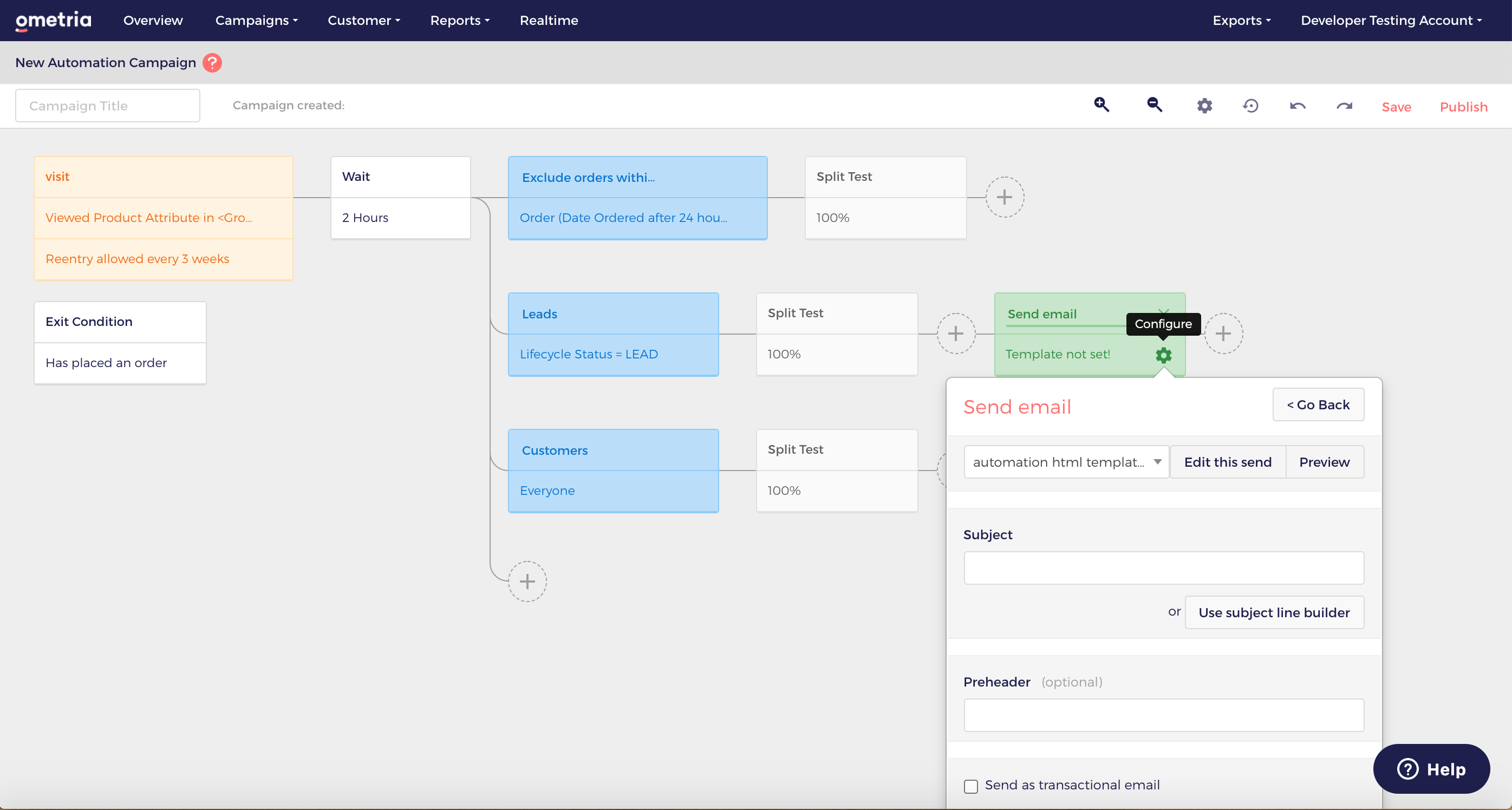 The 'Send email' balloon displays.
Select your product recommendation from the dropdown: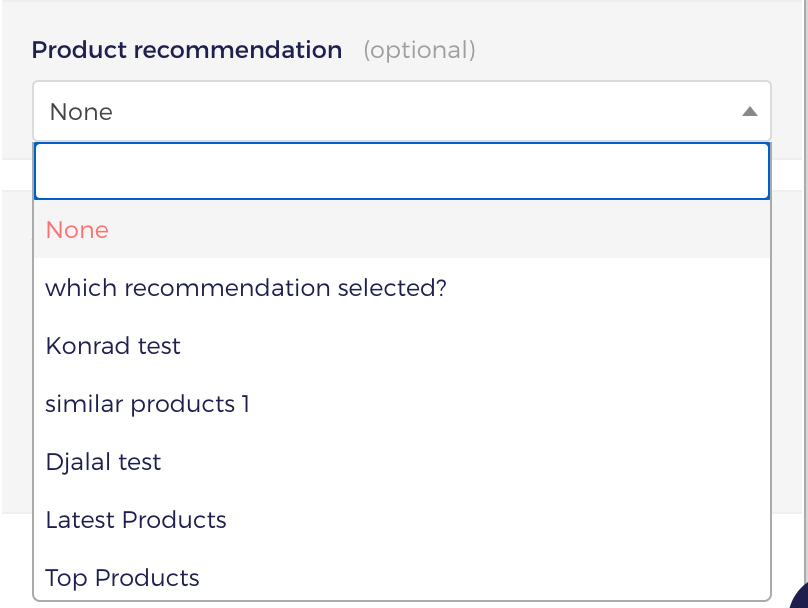 Click Save, then either continue editing your flow, or Save that too.
You can apply different recommendations to each send, if you like.
See also: