To create a new template or edit an existing one, go to Campaigns > Templates.
Select the correct tab - if you choose Automation, then any template you create will only be available for automation campaigns, and the same applies for broadcast.
Click Create new template and select either From a master template or From HTML: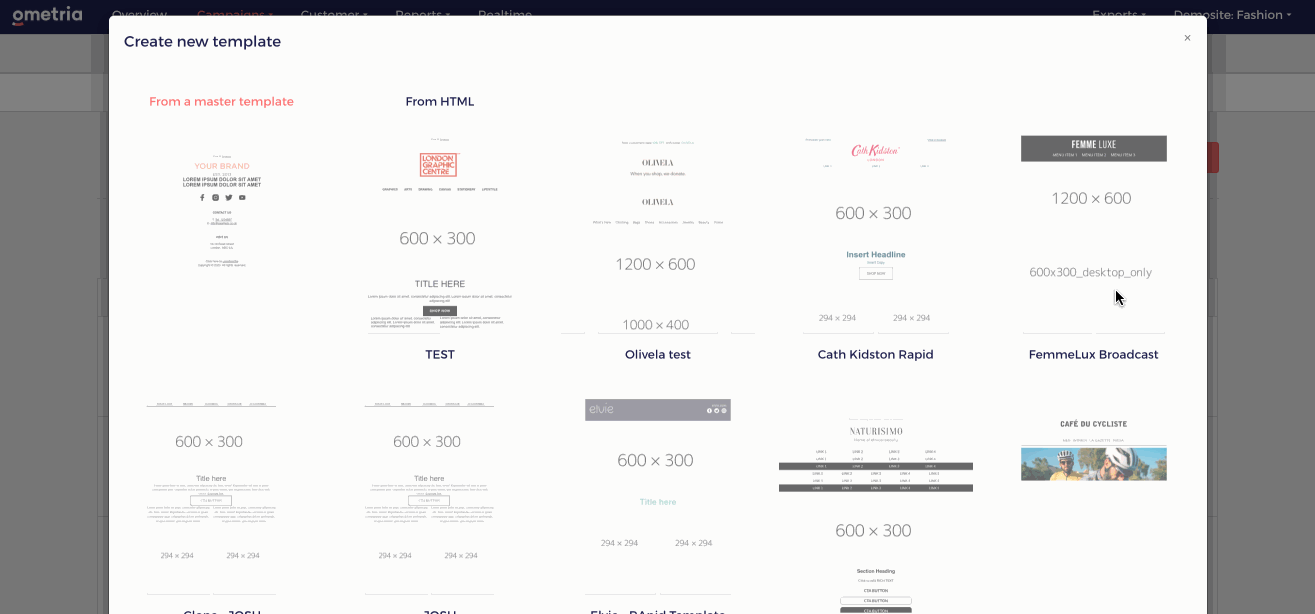 If you select From a master template, choose from your existing master templates. You'll be directed to the visual editor

.

If you select From HTML

, the HTML editor opens.
See also: Template types