This article explains how to check orders attributed to broadcast campaigns.
Go to Campaign Performance > Broadcast campaigns and select your preferred dates.
Your total revenue from broadcast campaigns sent within your chosen date range appears at the end of the broadcast funnel: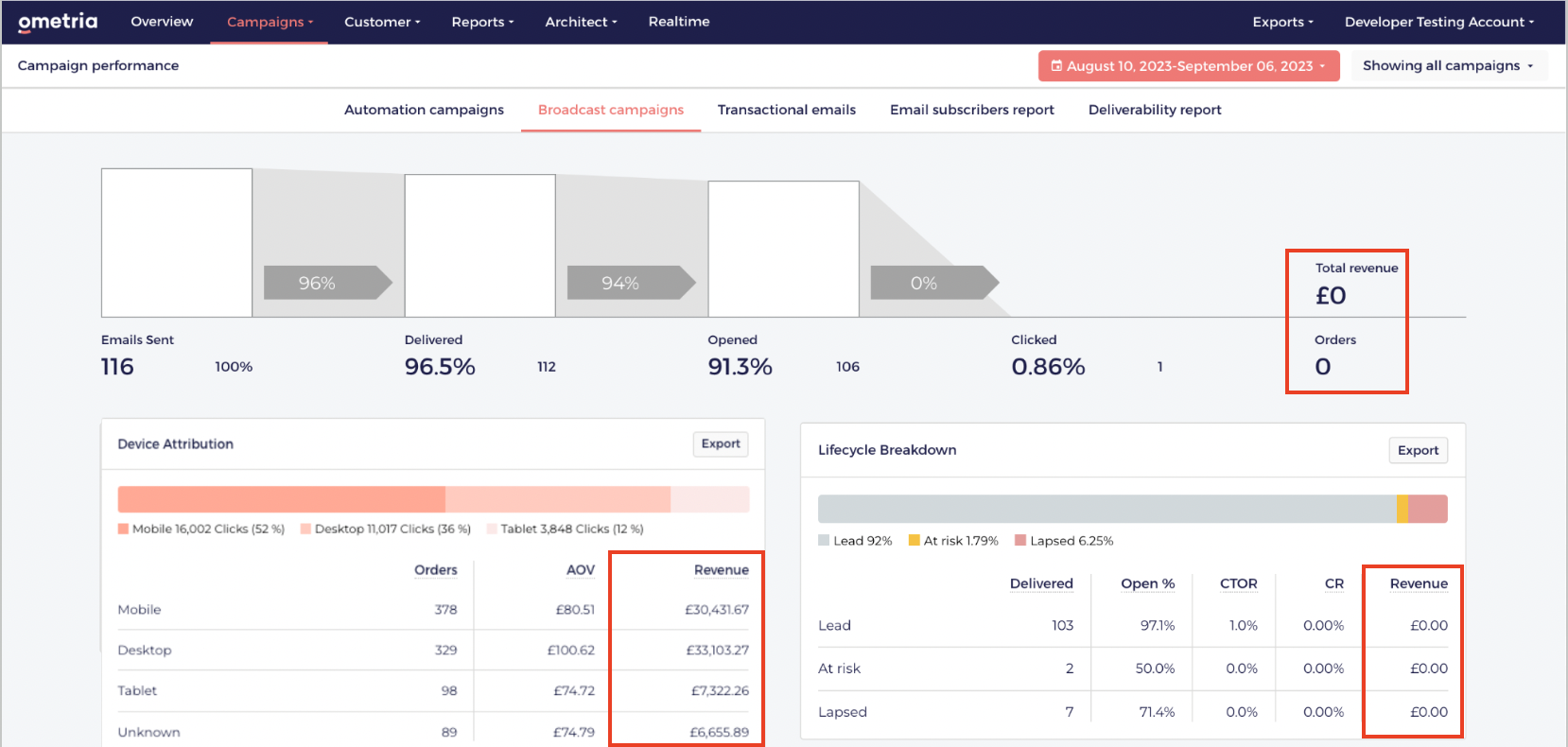 You can also check your revenue attributed per device and and per lifecycle status.
In the Campaign list at the bottom of the screen, select the columns:
to see your order attribution per campaign.

To see order attribution for an individual broadcast campaign select your campaign from the list.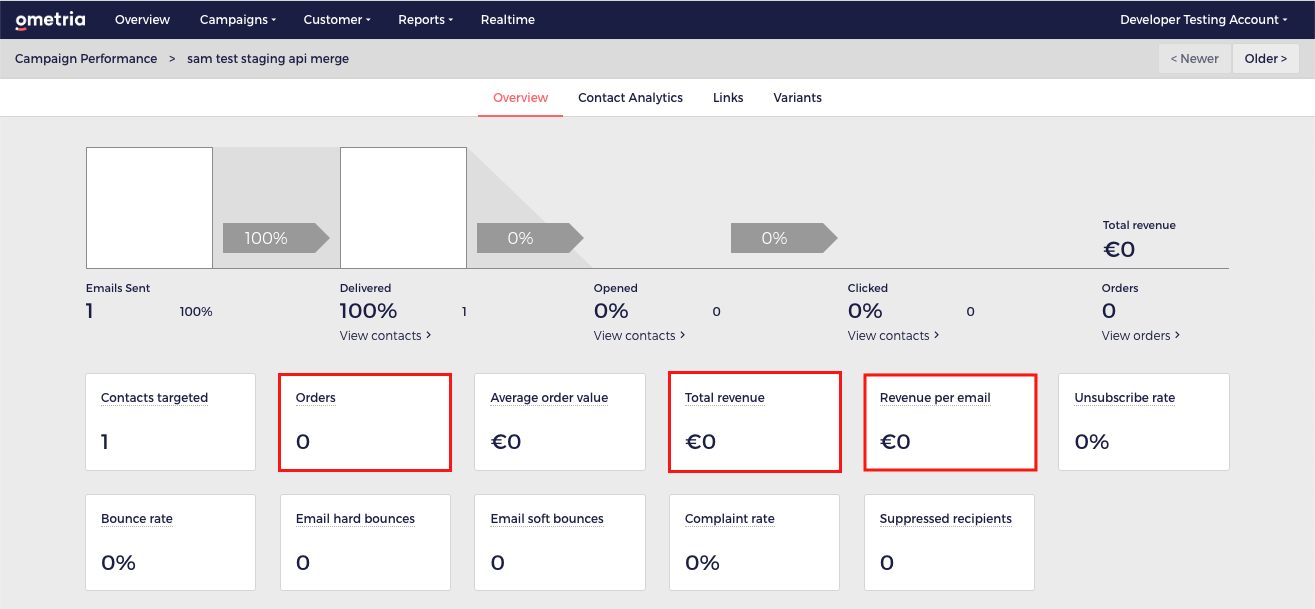 Orders, Total revenue and Revenue per email all relate to order attribution.