Ometria's AI copy creator puts an end to writer's block and saves you time by generating copy suggestions for your email templates.
This feature is in the visual editor and available for all text blocks including headlines and copy blocks.
Edit an existing template or set up a new one, then just click AI copy creator to get started.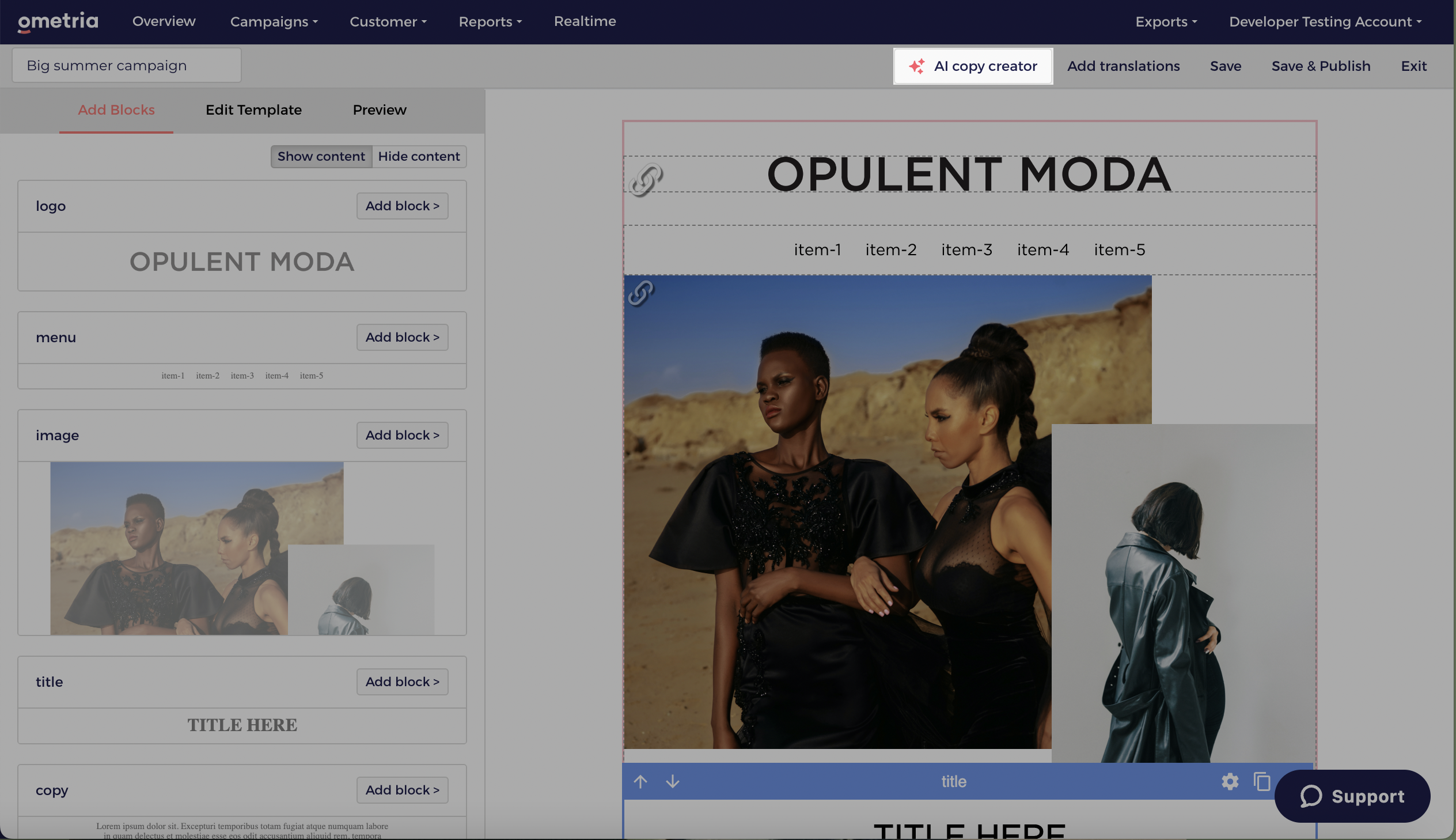 You can select the button at the top of the template or select a block and then choose the Edit template tab: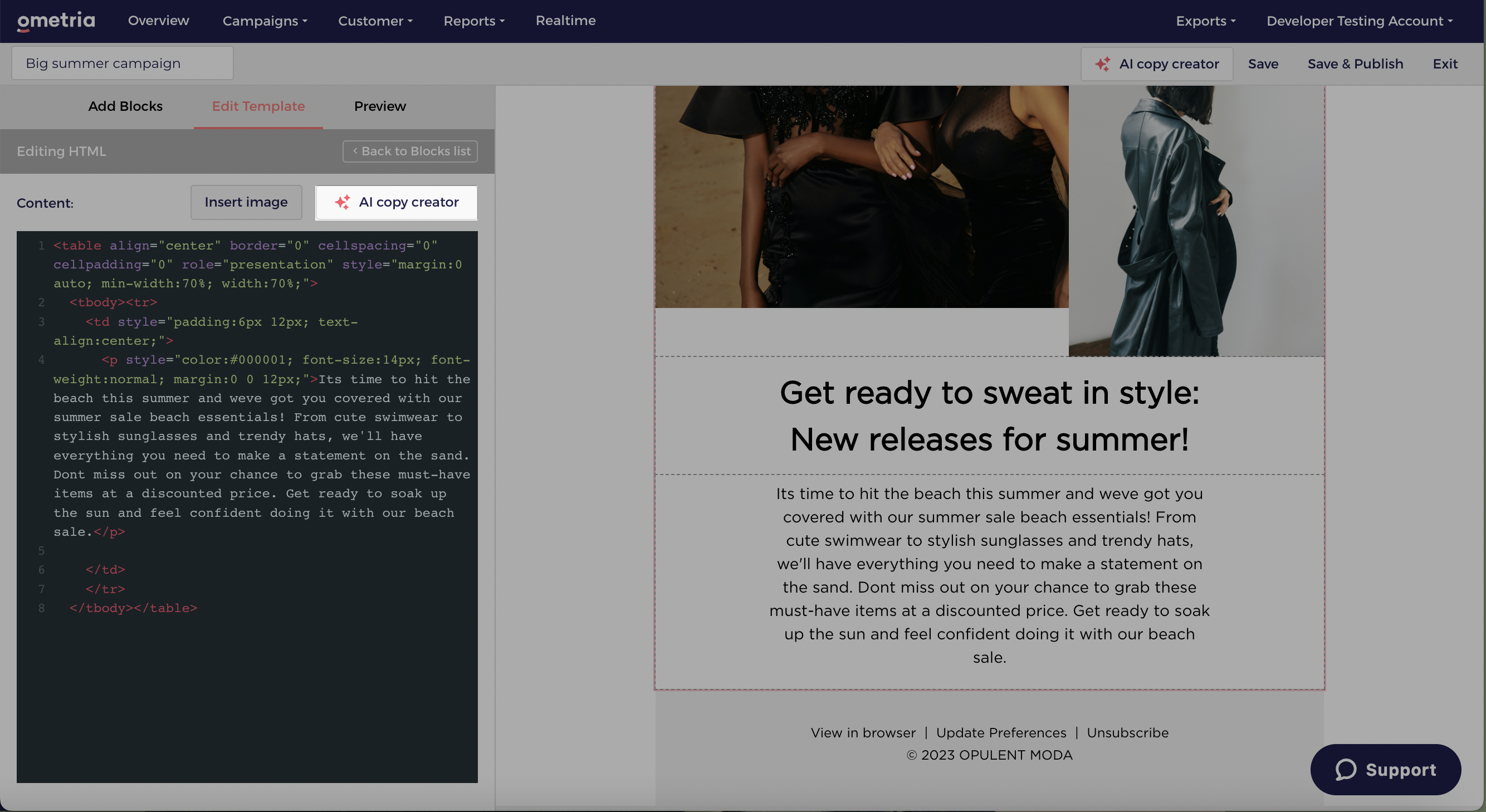 Define the specifications of your copy, e.g. the length, tone and language.
You can either rephrase copy you've already written, or create something new by entering keywords for your campaign.
When you're ready, just click Create copy: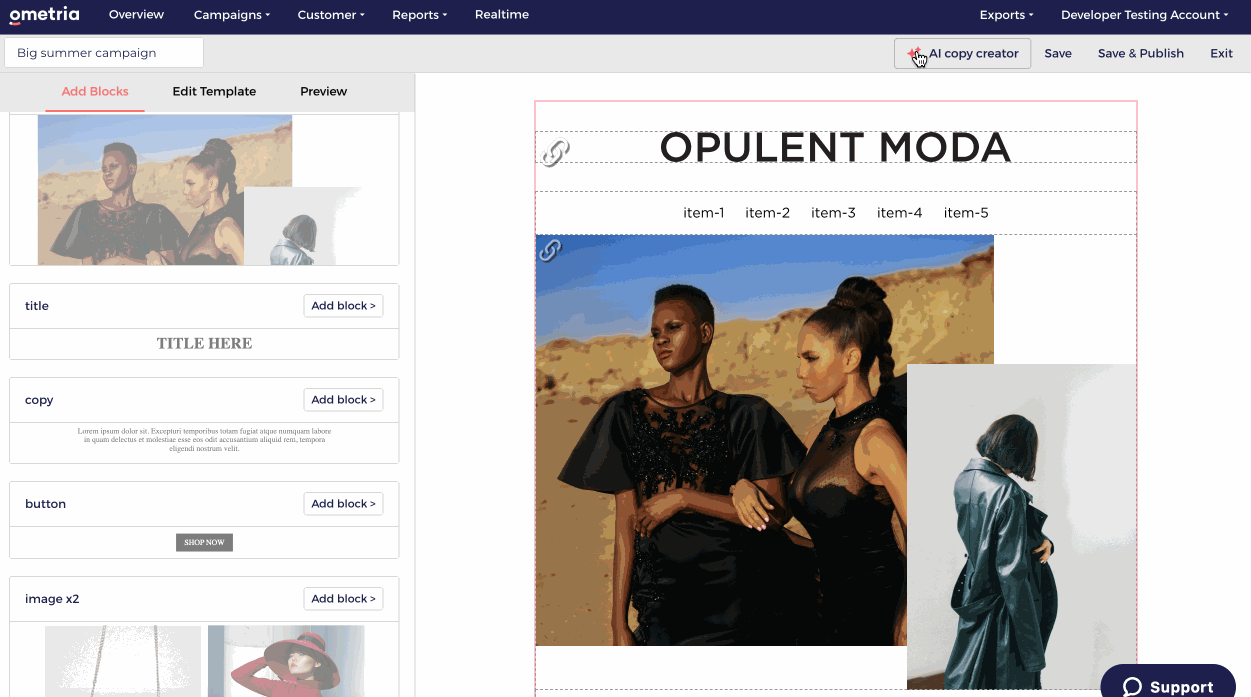 If you like the suggestions, select Use this copy (if relevant) and then Insert copy.
You can edit the copy in the visual editor as usual, or generate new suggestions.
See also: AI subject line generator
Video demo