From the Templates screen in Ometria you can manage, clone, archive and edit your campaign templates, as well as create new ones.
Go to Campaigns > Templates: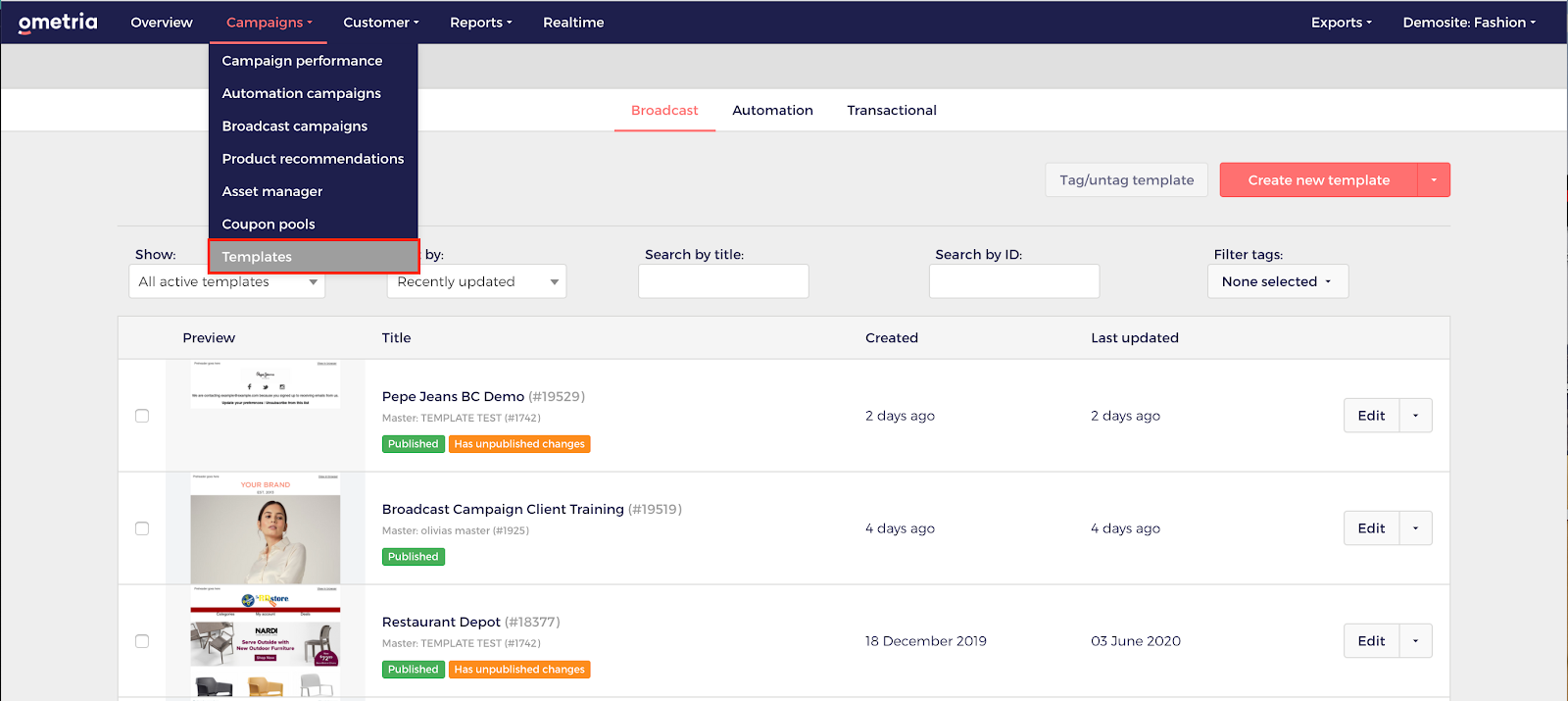 Click through the tabs at the top to see your Broadcast, Automation or Transactional templates: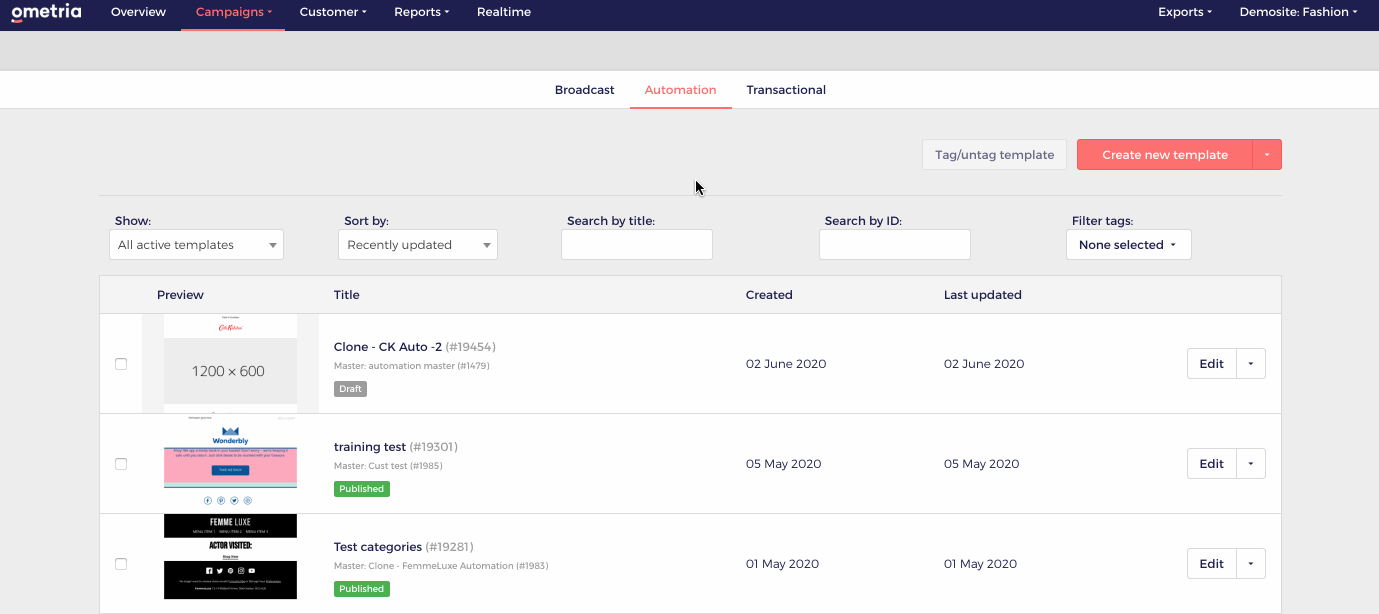 Your existing templates display on this screen in a list which you can sort and filter.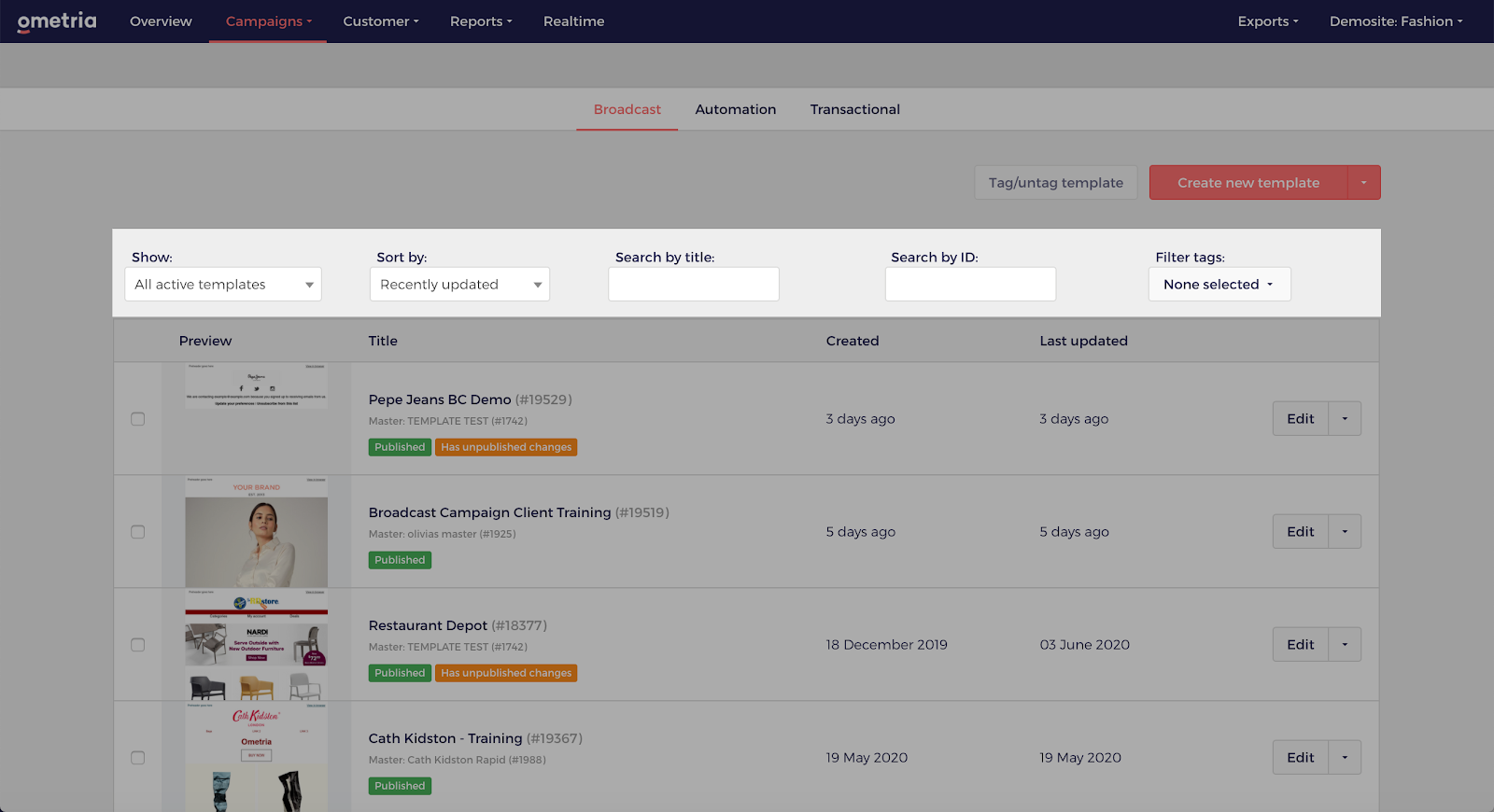 Filter
Description

Show

Select which templates you want to display. Choose from:

All active templates

Published templates

Templates with unpublished changes

Archived master templates

Sort by

Select the order in which you want the templates to display. Choose from:

Recently updated

Date created (newest)

Date created (oldest)

Title (A ➝Z)

Title (Z➝A)

Search by title

Enter the title of a template to search for.

Search by ID

Enter the ID of a template to search for.

Filter tags

Filter based on the tags set up for your account, e.g. store.
See also: