If you're interested in sending SMS campaigns please get in touch with your Customer Success Representative.
You are legally required to provide a way for your contacts to opt out of receiving SMS communications from you.
If a contact isn't opted in to receive SMS marketing from you, they will drop out of the campaign flow after the Send SMS node without receiving an SMS from you.
Opt out via unsubscribe link (recommended)
We recommend including a link to unsubscribe from SMS marketing in every SMS you send.
You can do this by selecting the Link to unsubscribe option in the campaign builder: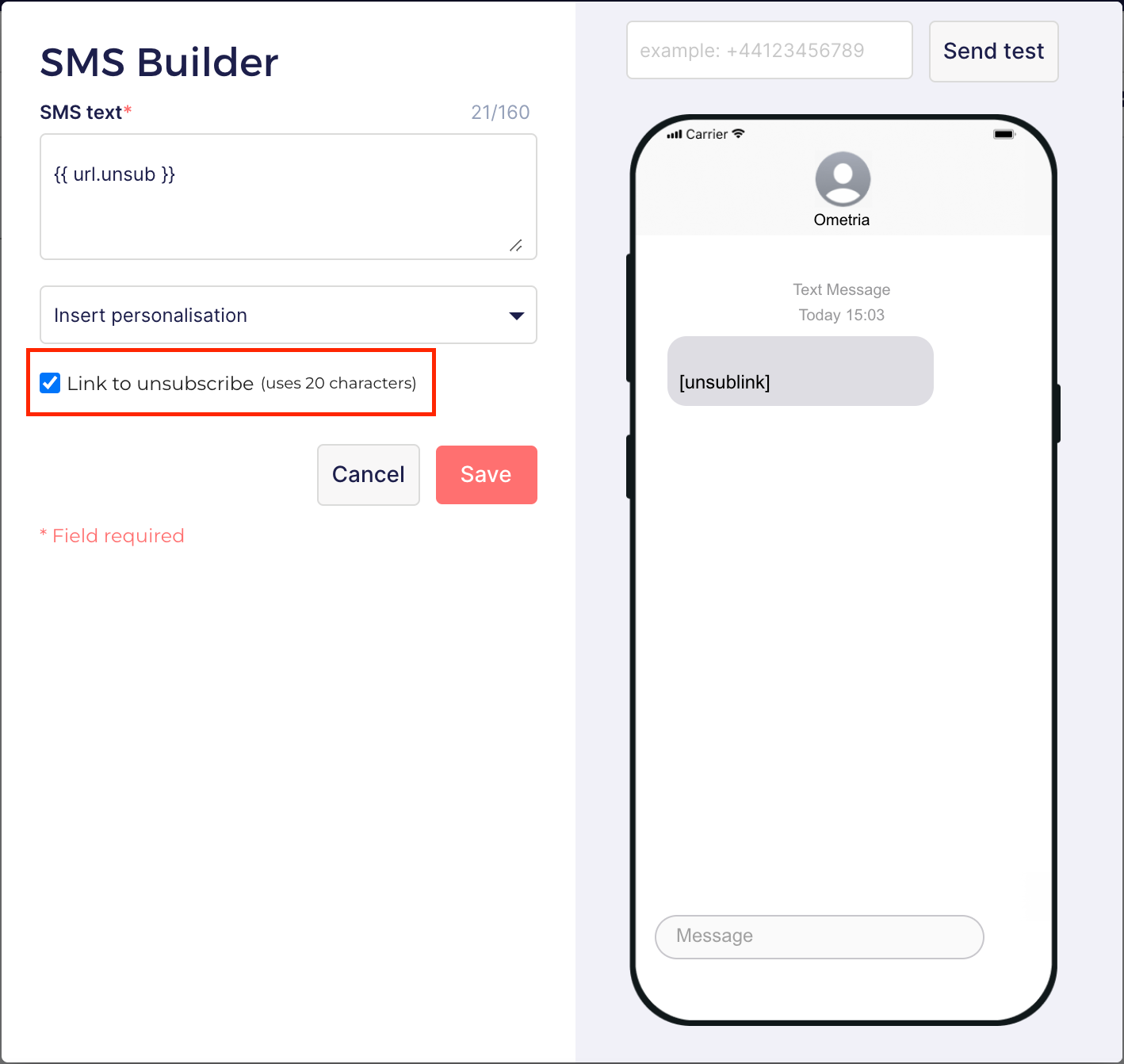 The option to add this link is selected by default.
This adds a shortened link that directs each contact to a unique webpage which unsubscribes them from SMS marketing.
By using this method you are able to take advantage of Twilio's alphanumeric sender ID functionality.
Opt out via STOP text
Note:
You can only use this option if you are using long code (i.e. phone number) to send from, instead of an
alphanumeric sender ID
.
Our SMS partner Twilio manages support for your opt out keywords. The most common and shortest word is 'STOP'.
By default, these keywords are in English, but you can add support for other languages.
Click here for Twilio's support pages on opt-out keywords.
Be aware: Ometria does not automatically sync unsubscriptions sent to Twilio via opt out keywords.
If you're using this method then you must update Ometria with changes to your contacts' opt-in statuses by exporting the lists from Twilio and importing to Ometria as a CSV.
Next steps
Provided you have completed all of the steps outlined in the SMS automation campaigns overview, you can now start creating SMS automation campaigns.