This guide shows you how to troubleshoot high bounces for your transactional sends.
Identifying high bounces
In the campaign performance screen for transactional, you can see if the bounce number has changed, shown as a +/- figure.
You can also see the bounce trends in the bounce over time graph:

You can investigate whether the bounces are coming from multiple mailbox providers or a single mailbox provider using the Deliverability report and filtering by Transactional campaigns: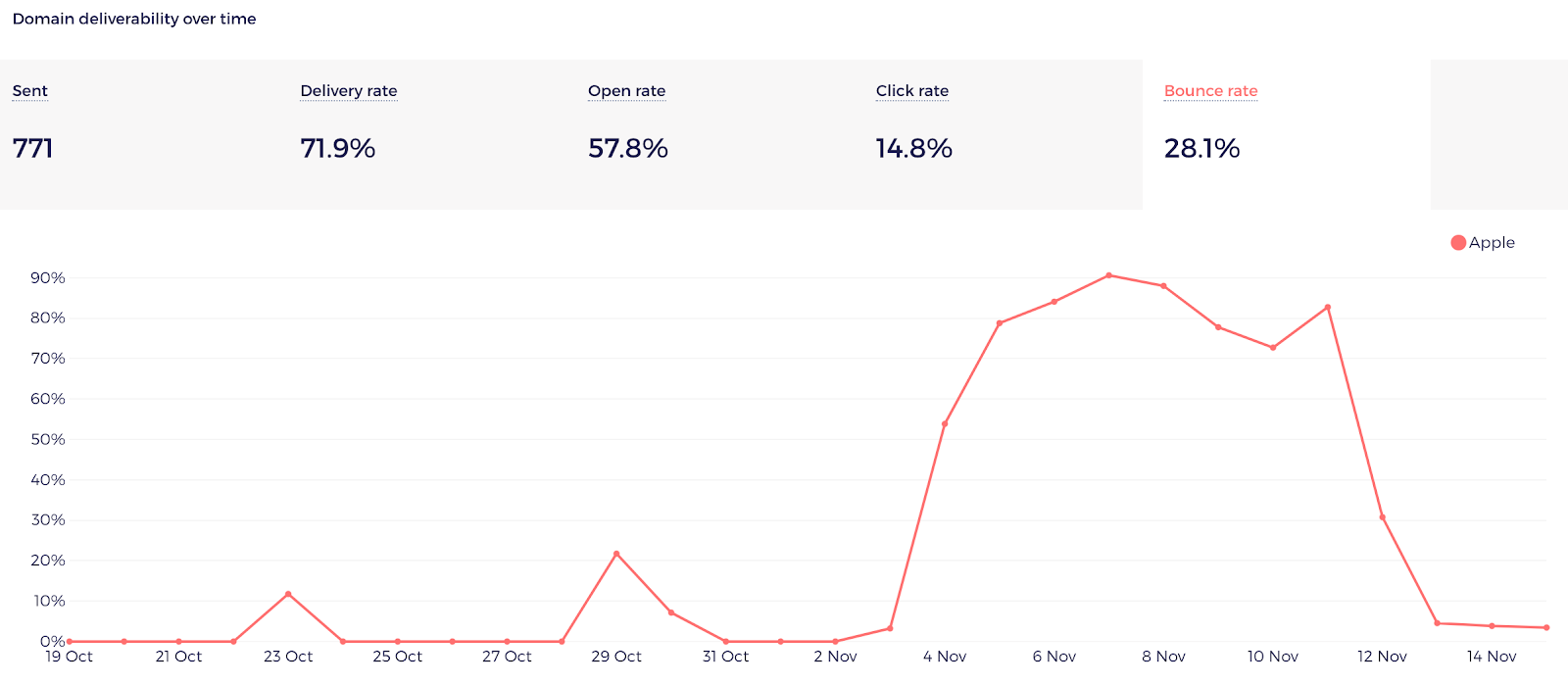 If you experience a sudden increase in soft bounces or frequently high soft bounces, you should raise a request to the Deliverability Team for help.