It's best practice is to maintain a delivery rate of >98% and best in class senders should aim for a delivery rate of >99%.
An exception to this is Welcome emails and Double Opt-In confirmation emails. These can have higher than 2% bounce rates due to contacts mistyping addresses at sign up.
This guide shows you how to troubleshoot high bounces.
Identifying high bounces
In the campaign performance screen for automation, add the Delivery rate column for both the graph and data table if you do not currently have it selected.
You can now see your average delivery rate over time.

And which specific campaigns have a low delivery rate:

You can investigate whether the bounces are coming from multiple mailbox providers or a single mailbox provider using the Deliverability report and filtering on Automation campaigns: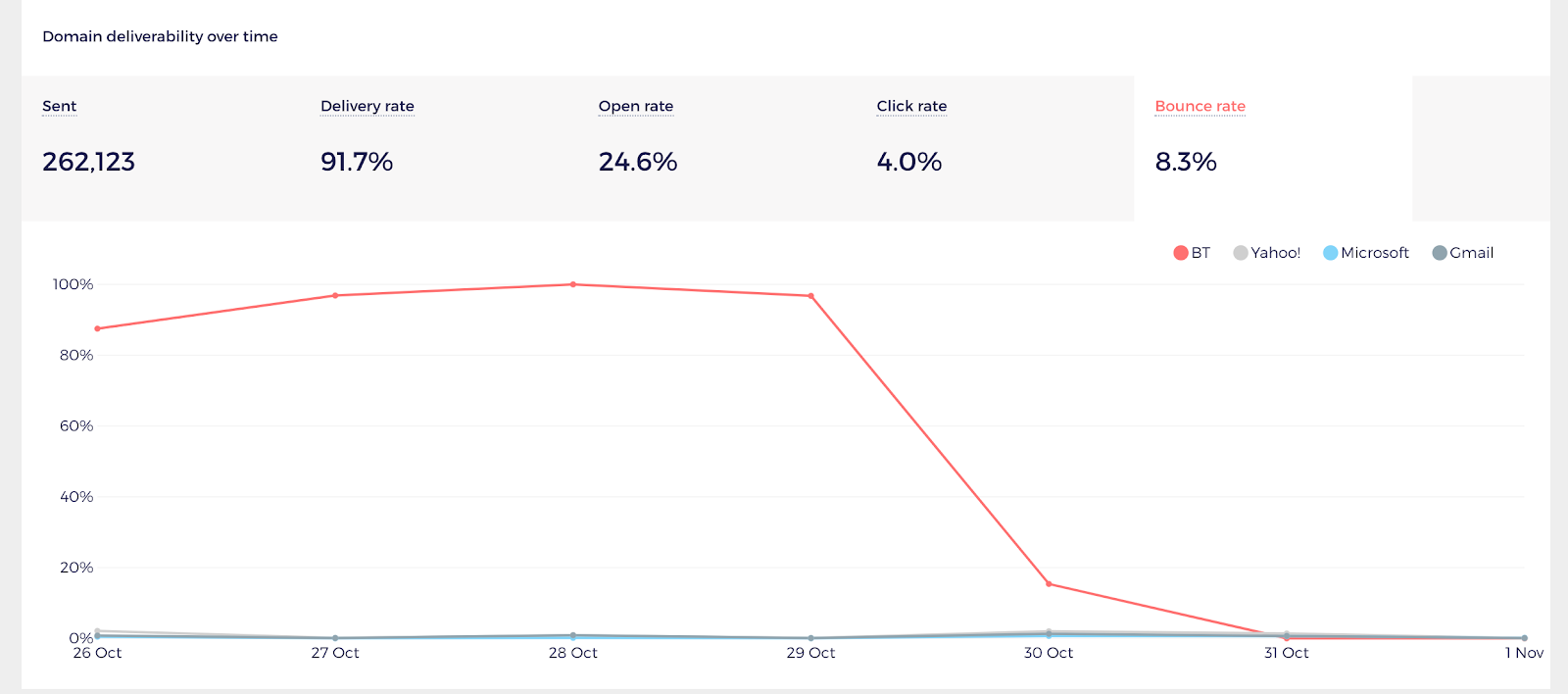 If you experience a sudden increase in soft bounces or frequently high soft bounces, you should raise a request to the Deliverability Team for help.