This article explains how to report an issue to the Ometria Support Team by raising a request.
The guidance below will help you describe your issues in detail so we can solve them more quickly.
Make sure you're signed in
The Ometria app and Help Centre are SSO (Single sign-on) systems, so to make sure we can deliver the best support you should sign into the Ometria app to authenticate yourself within the Help Centre.
If you are not already signed in, scroll to the top of this screen and click Sign in:

You are redirected to the Ometria app where you can enter your credentials.
Once signed in you can navigate back to the Help Centre via the Support link on the main menu:

Submitting a request
To submit a support request, click on Submit a request at the top of the screen.
You can also submit a ticket via the chat widget directly in the Ometria app: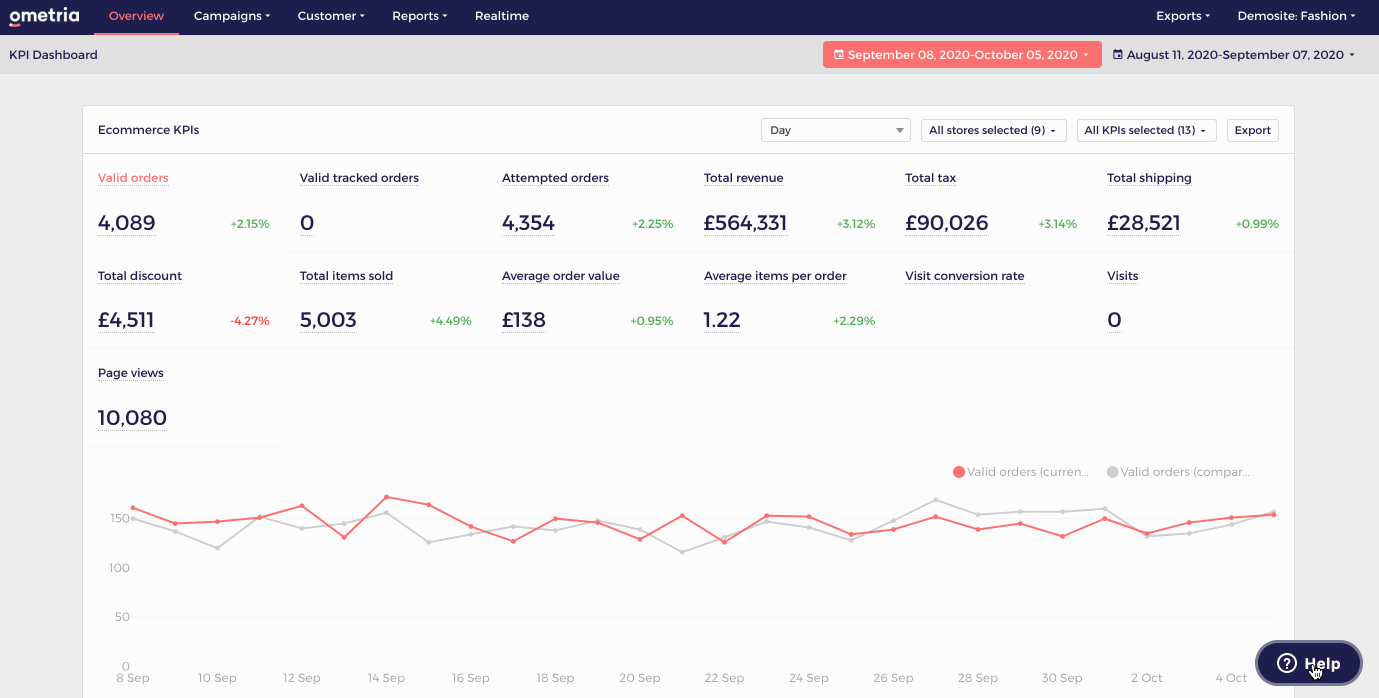 We strongly advise either of these methods over emailing a ticket, as the Help Centre will present articles that may help answer your question. It also helps us build new articles based on searches that did not result in answers.
What to include
Include as much supporting information as possible such as:
links to campaigns
screenshots
supporting data
example emails
links to templates, etc.
Ticket fields
Depending on the type of request, the ticket form will change so we can capture relevant information. However a number of fields remain constant:
Field
Description
Subject

Enter a descriptive subject line so we can identify your ticket later.

E.g. 'Problem with campaign ID [xxx]'

Description
Include as much descriptive detail as possible.
Priority

Select the most appropriate:

Urgent - System down, immediate revenue loss
High - Problem with a major function in the app
Normal - General support request
Low - Assistance, training request, access request

Note: The priority you select determines the order of execution and resource applied. Ometria reserves the right to change priority accordingly.

Issue start date

If applicable, then select the date you first experienced the issue.
Next steps
Once you've submitted your request, you'll receive a "Request received" email confirming that your ticket has gone through.
A Customer Support Engineer will respond to the issue as soon as possible, and you will receive an email alert. Click the link in the email to return to your ticket in the Help Centre.
You'll be able to update with further information or close the ticket if the issue has been resolved.