From the Campaign performance dashboard you can monitor your deliverability performance and identify any domain issues.
See also: Monitoring your deliverability performance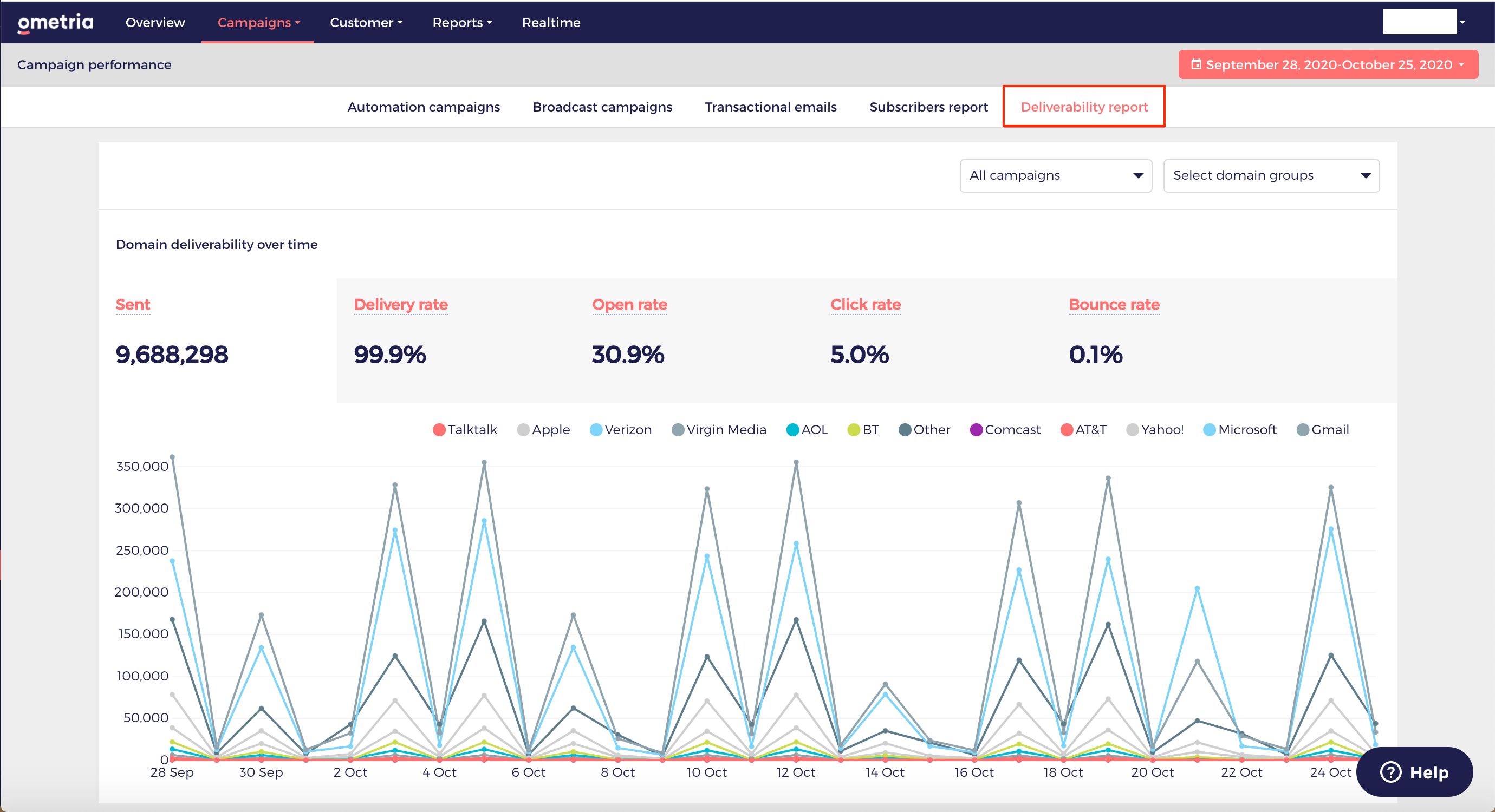 Go to: Campaigns > Campaign performance > select the Deliverability report tab.
You can set your date ranges for reporting at the top of this screen.
Select any of the pre-configured date ranges from the date picker drop-down, or choose Custom Range to bring up the calendar tool and set your own range: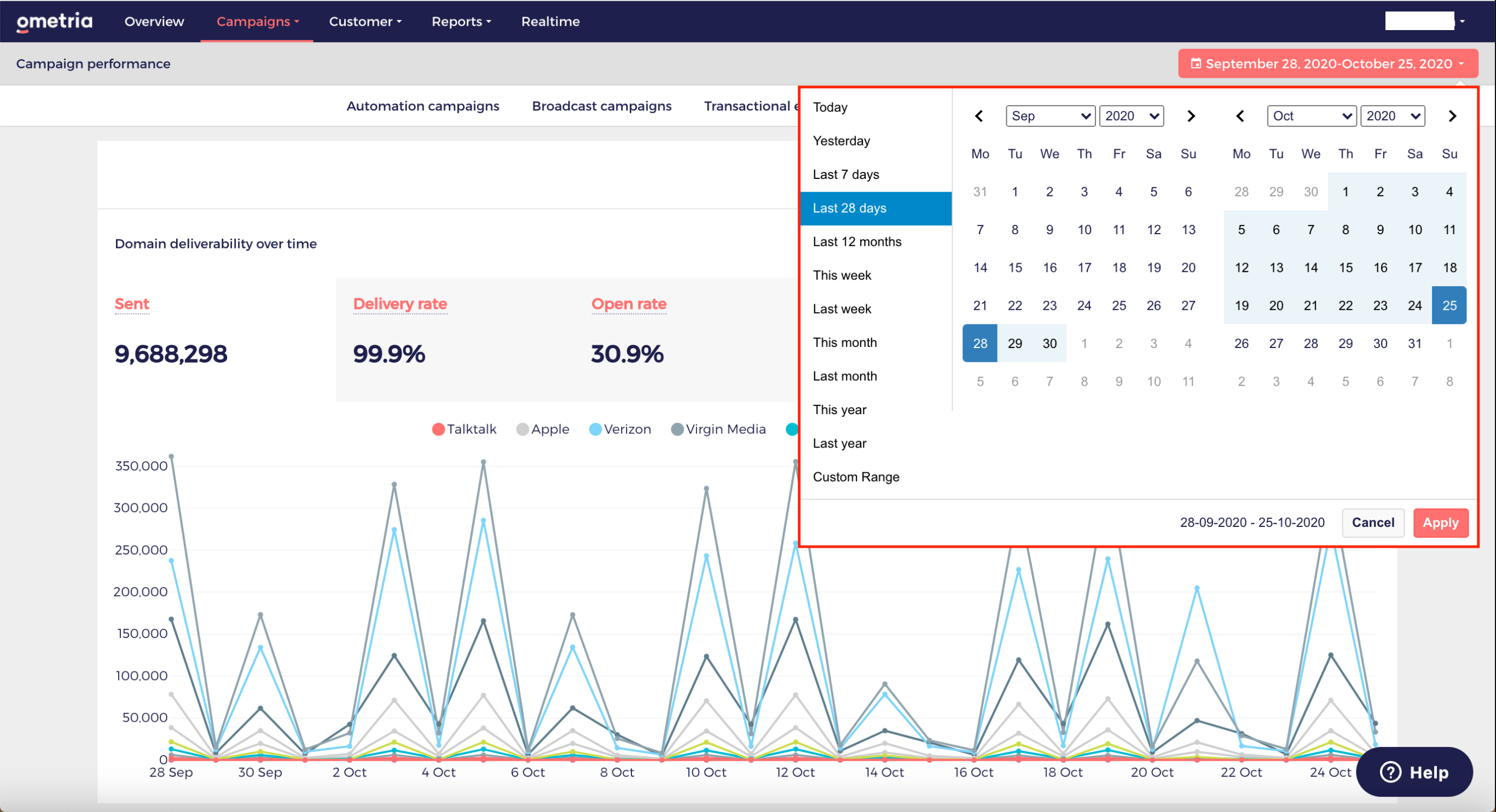 You can also export the data on this screen to a CSV file by clicking Export.
See also: