From the Preview tab in the visual editor you can preview the rendered email yourself, send yourself a copy, and preview it based on a specific type of contact.

Send test email(s)
Enter any email address and select Send.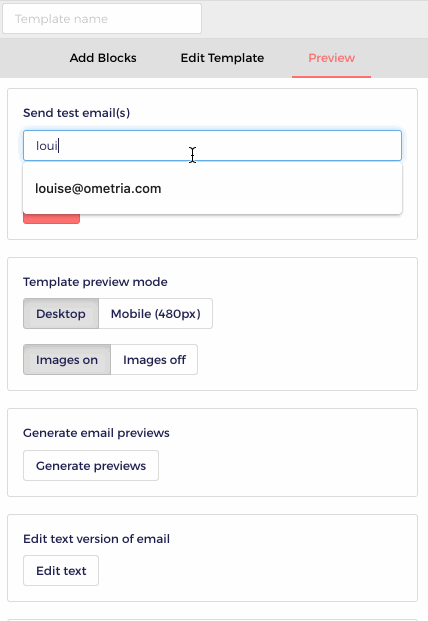 Received email: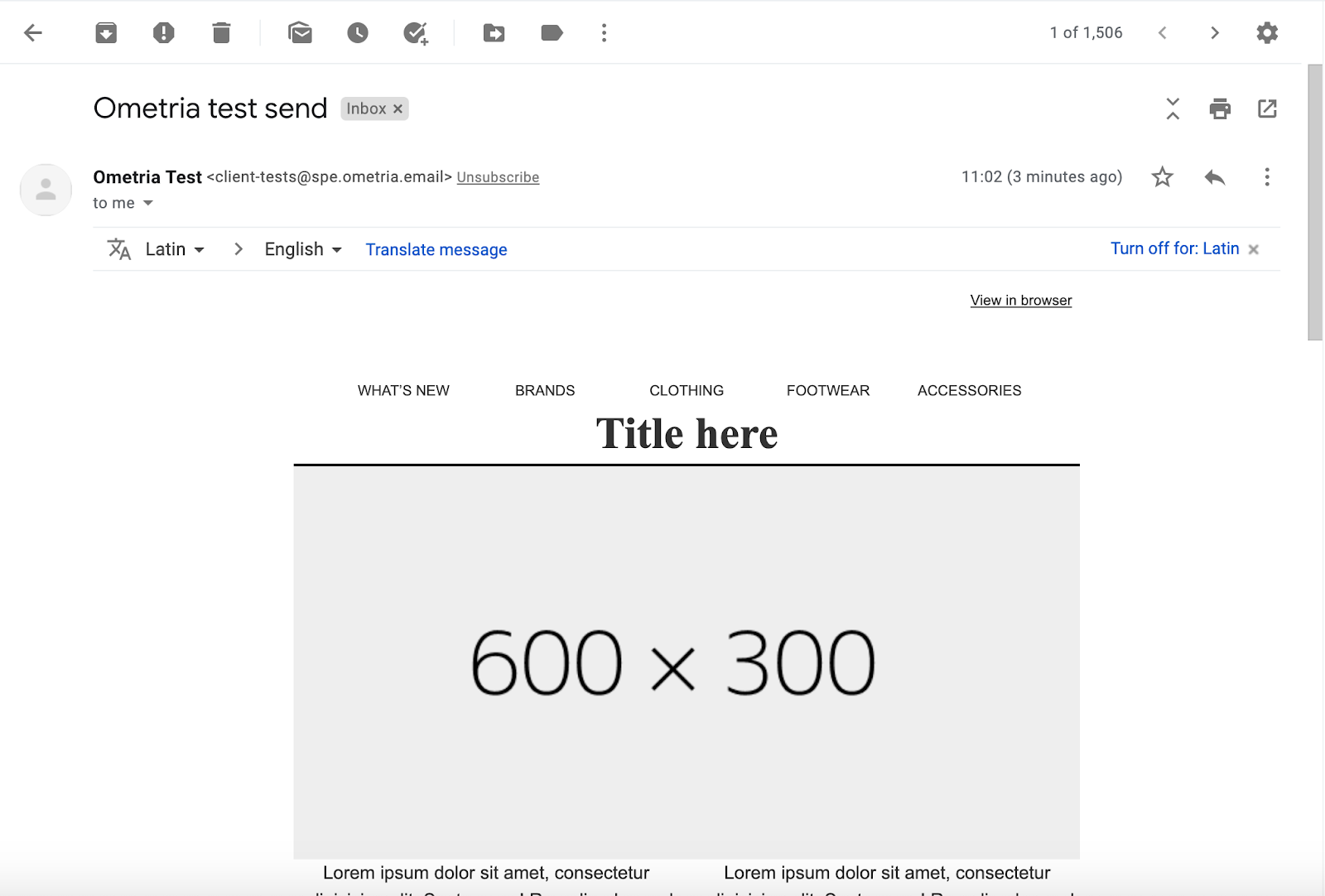 To send to multiple recipients enter all of the email addresses separated by commas, e.g. louise@ometria.com,frederick@ometria.com,tomasin@ometria.com
Note: The sending domain must be valid and all templates must include an unsubscribe link. The test will not send to any contacts on your suppression lists.
Templates preview mode
Use the toggle buttons to preview your template in different views:
Desktop vs. Mobile (480px)
Images on vs. Images off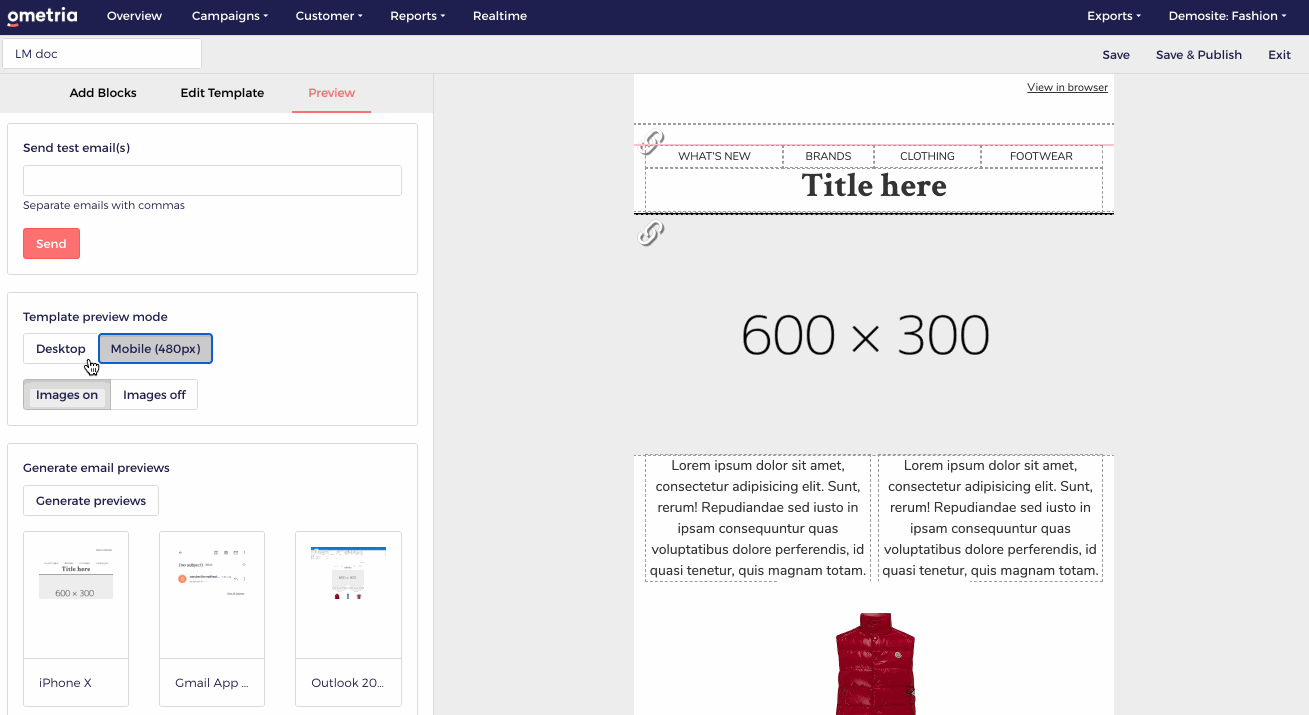 Generate email previews
Select Generate previews to see previews of your template as they will appear for different email clients including:
iPhone X

Gmail

Gmail (chrome)

Outlook

iPad (retina)

Yahoo!

iPhone 7 and 8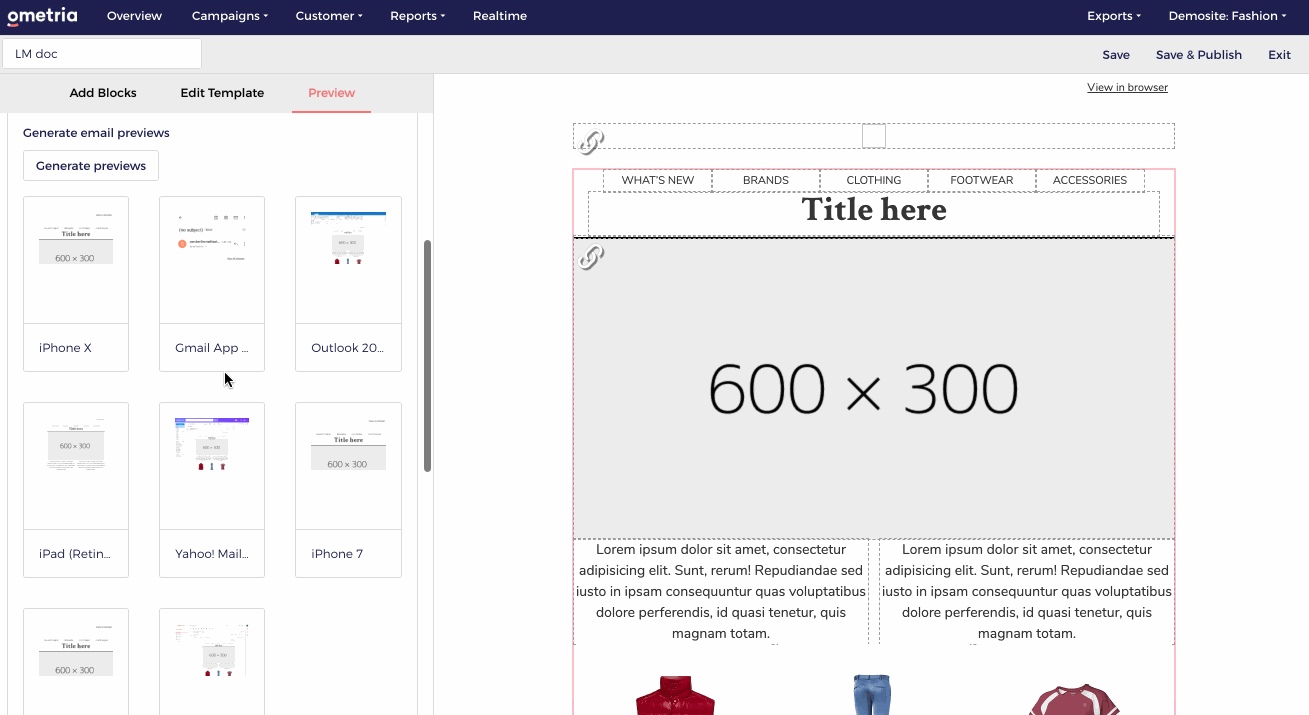 Edit text version of email
Ometria automatically generates a text version of your email upon sending, based on the contents and structure of your template.
You can replace it with your own text version by clicking Edit text:

Edit profile data used for rendering template
Define the attributes of the intended recipient to preview the template for a specific contact segment: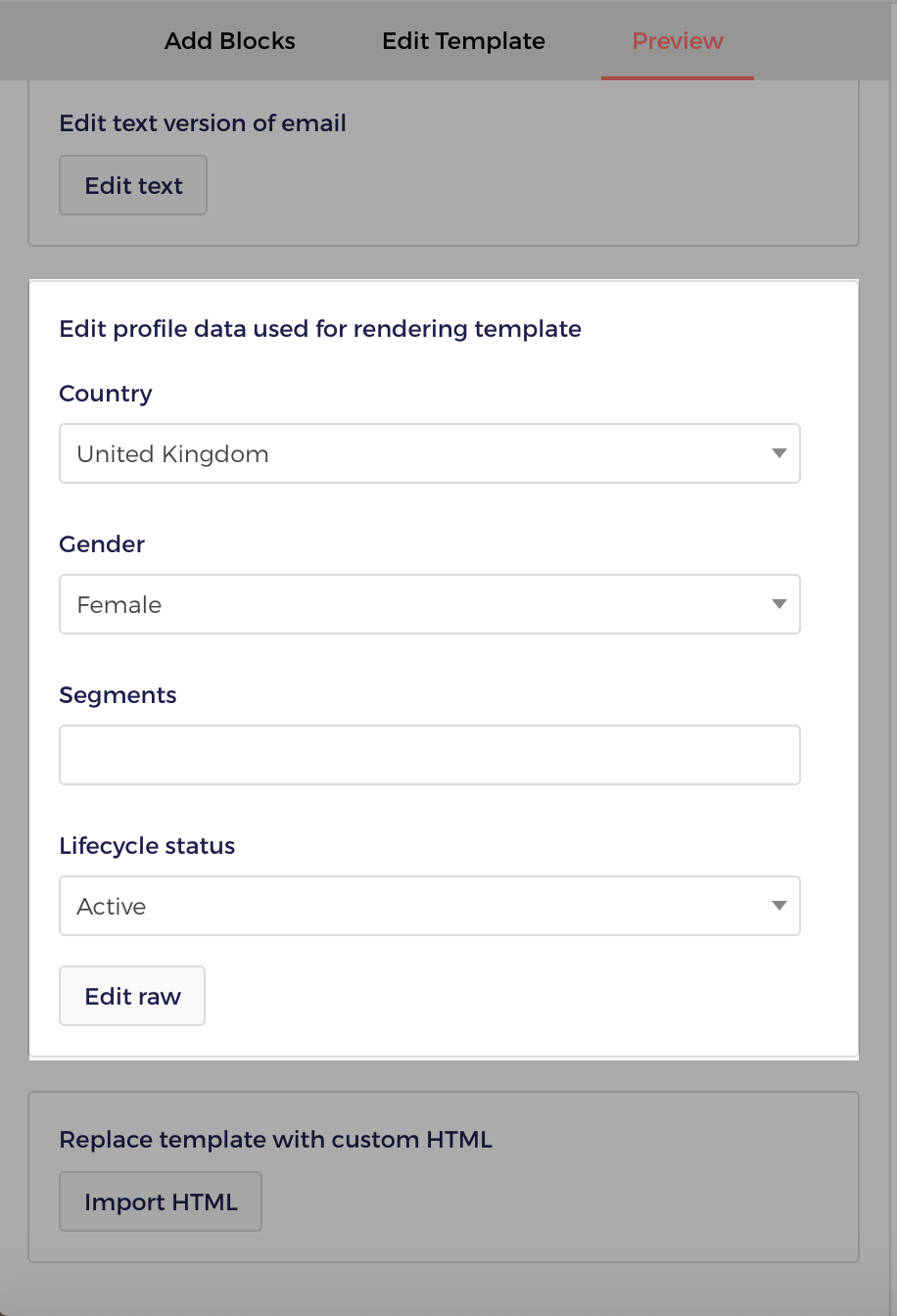 Depending on the profile data you select, the preview window will display the blocks visible to these contacts.
This is useful for previewing your dynamic blocks.
Click Edit raw to see the profile data (for developers).
Replace template with custom HTML
You can upload custom HTML directly into the visual editor.
Note: This feature is for advanced users who want to create a broadcast campaign and are used to creating their templates outside of Ometria.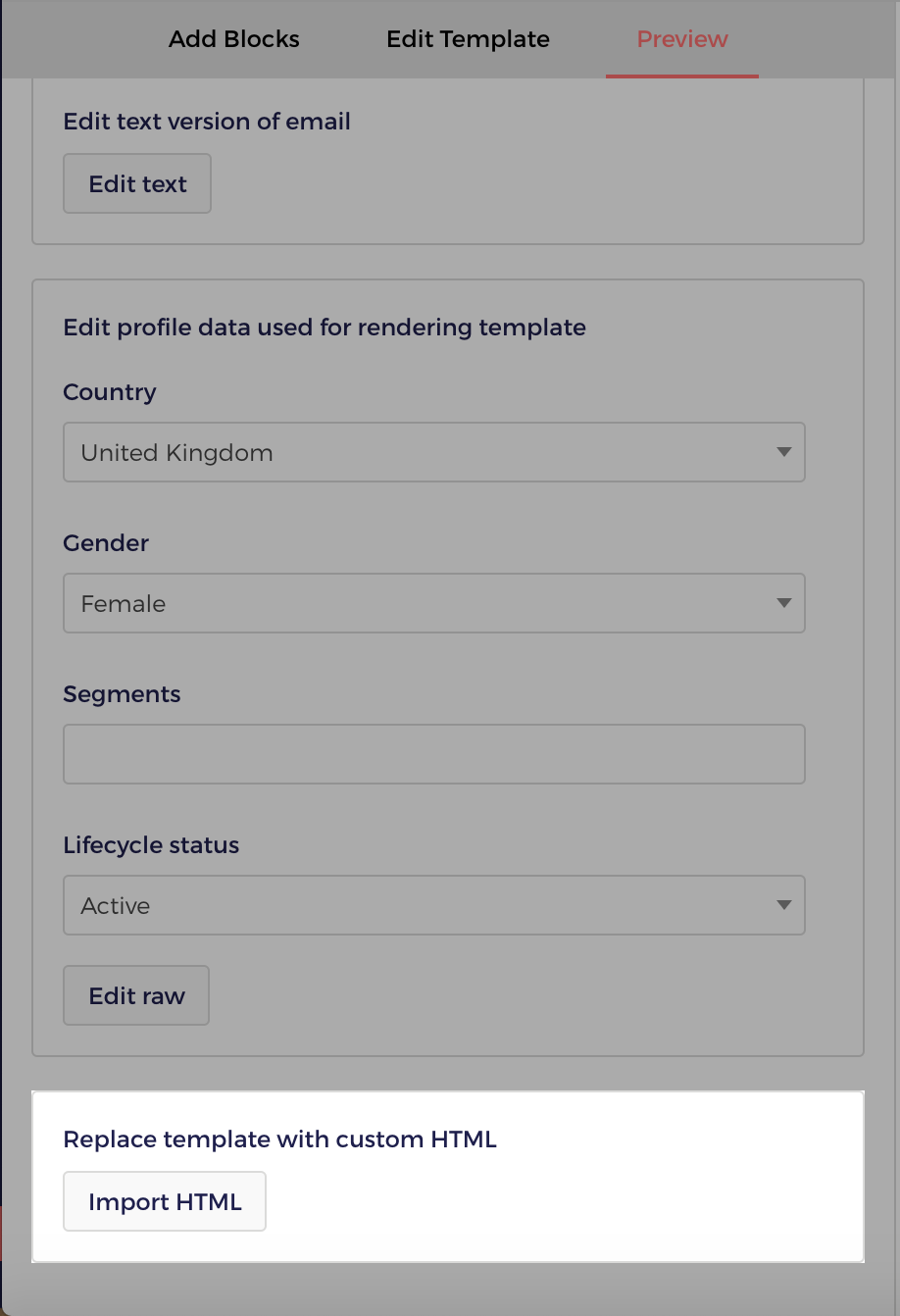 Just click Import HTML and paste your code into the pop up window, then Save.
Uploading custom HTML overwrites all current settings and blocks in your template - you won't be able to revert back.