It's a good idea to define whether a contact can only enter your automation flow once, or if they can re-enter after a certain period of time.
To set a re-entry condition, mouse-over your entry condition tile and select the

icon.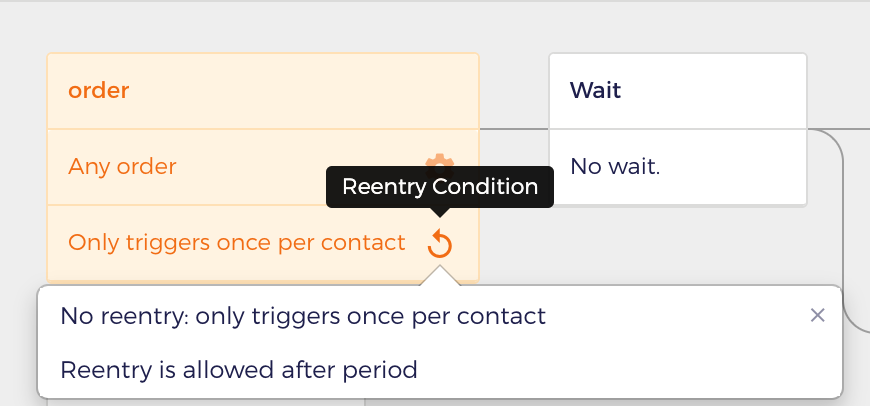 Select Reentry is allowed after period.
Specify your reentry time period (in hours, days or weeks) and then select Save to finalise your reentry condition.