When you add a new segment to an automation flow, the split test tile automatically displays.
If you don't want to create a split test, leave this as it is, and the same campaign will send to all of the contacts in that segment (i.e. 100%).
To create a split test, select the 'split' icon:

Select once to create two split tests, which each contact has a 50% chance of entering.
For more information on how splitting works, see Split tests.
Every time you split a tile it will divide in two, so if you split one of the tiles again, it will become two lots of 25%: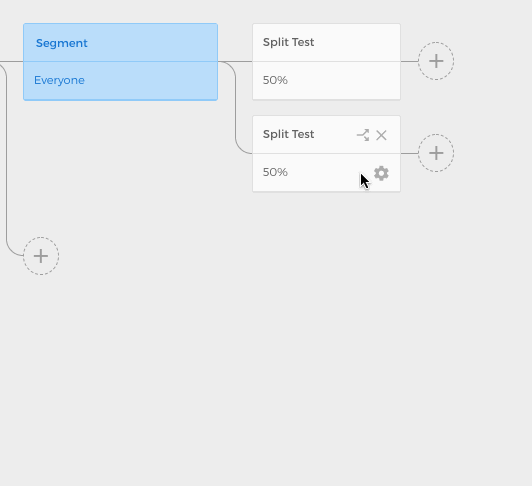 Alternatively, you can select the cog icon

in the tile and enter a custom percentage: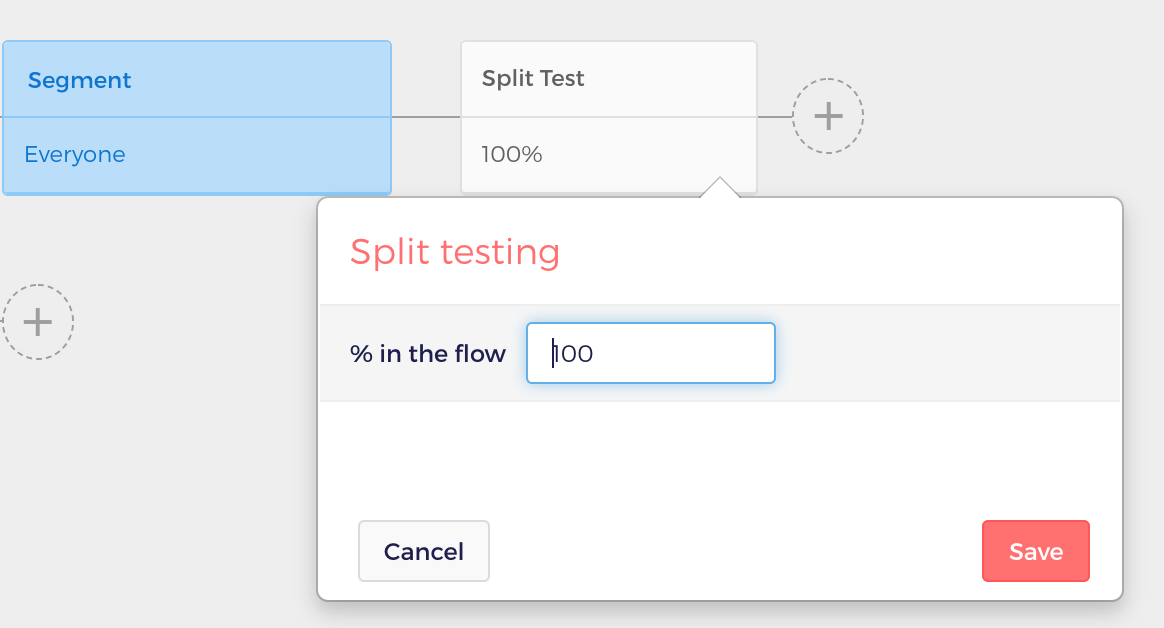 Note:
Split test nodes must always be followed by an
Action
in order to send emails. Split test nodes do not send emails themselves.