The automation campaign builder allows you to create specific flows for your automated marketing activities.
From this screen you can define any actions to be triggered, e.g. sending emails, adding the contact to a segment, etc.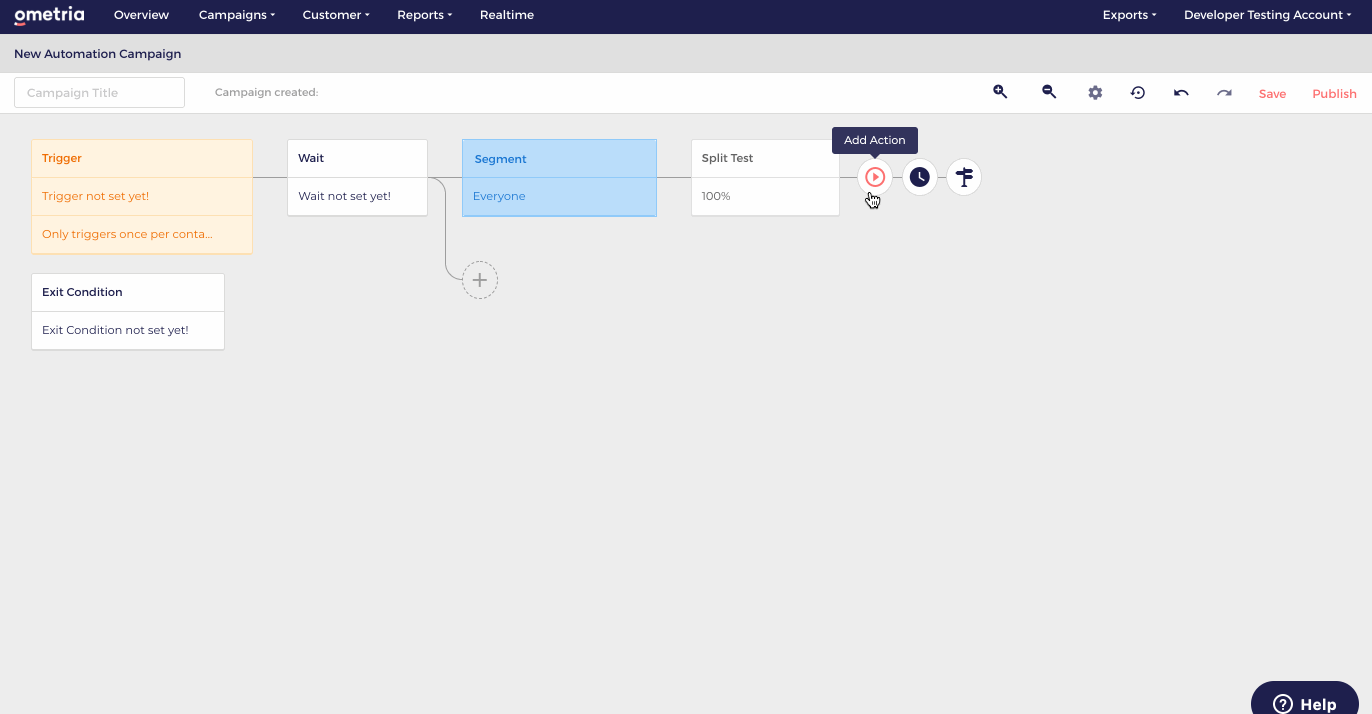 You can also set up the following actions to your campaign flow:
See also: I can't see the Google Ad nodes in my automation campaign
Note:
When using
Send via Google Ad synced segment
and
Send via Facebook synced segment
, your segments must be
static
.