Push notifications are clickable pop-up messages that appear on your contacts' mobile device, no matter what screen they are using.
You can use push notifications to promote offers, sales, or share real-time information with your customers.
If you're interested in sending push notifications please get in touch with your Customer Success Representative.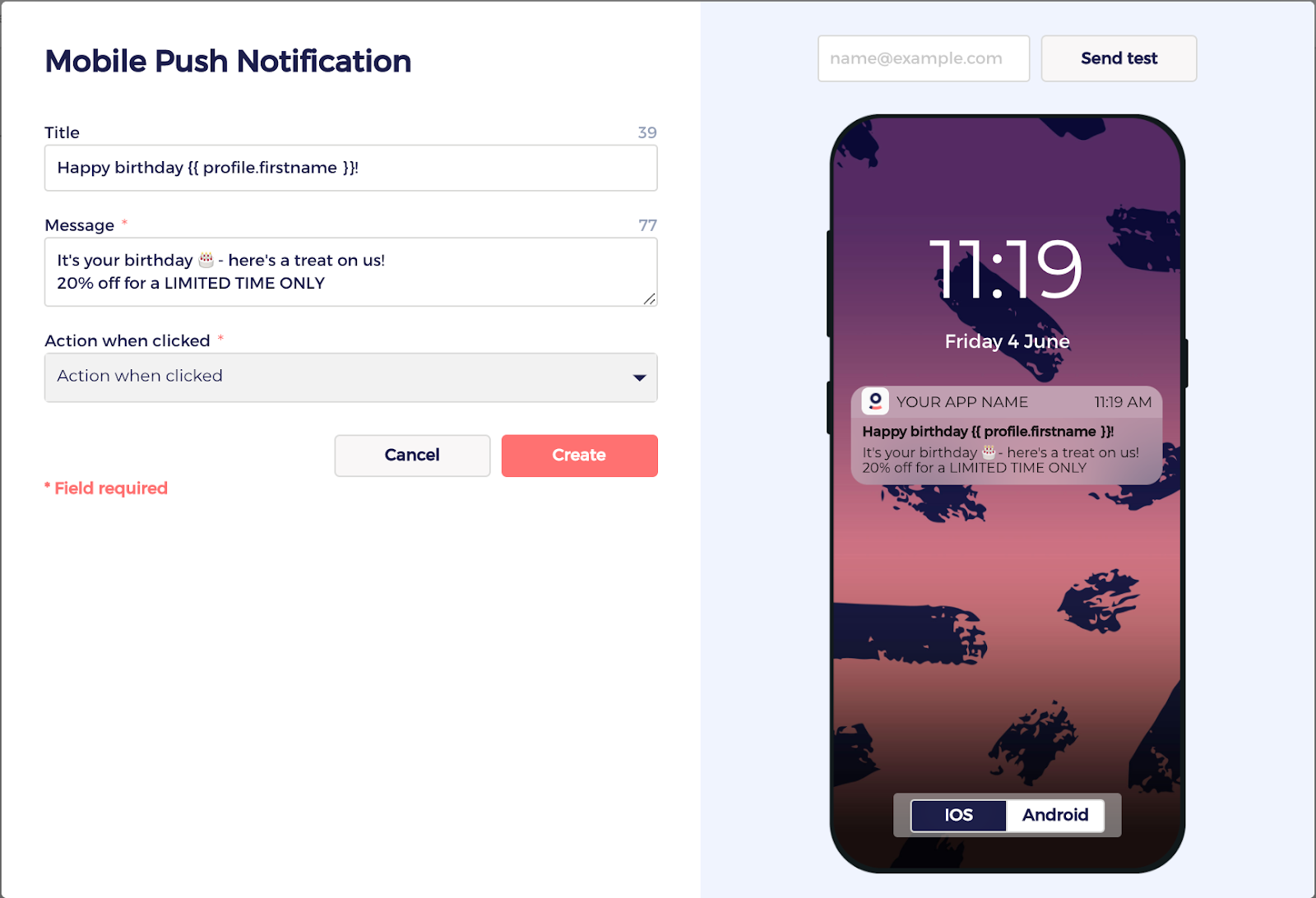 In Ometria, you can send personalised push notifications as part of your automation campaigns.
Getting started
There is some technical setup required to integrate your mobile app with Ometria. Follow our articles and SDKs, which have everything you and your development team need to get started:
Once the integration is complete, you can start Sending push notifications.
After integrating your mobile app with Ometria, you can also Segment your contacts based on a mobile app triggering event.
Reporting
You can use the segment explorer to report on your subscription statistics for push notifications and app usage.
The Campaign performance dashboard also has a number of KPIs for Push: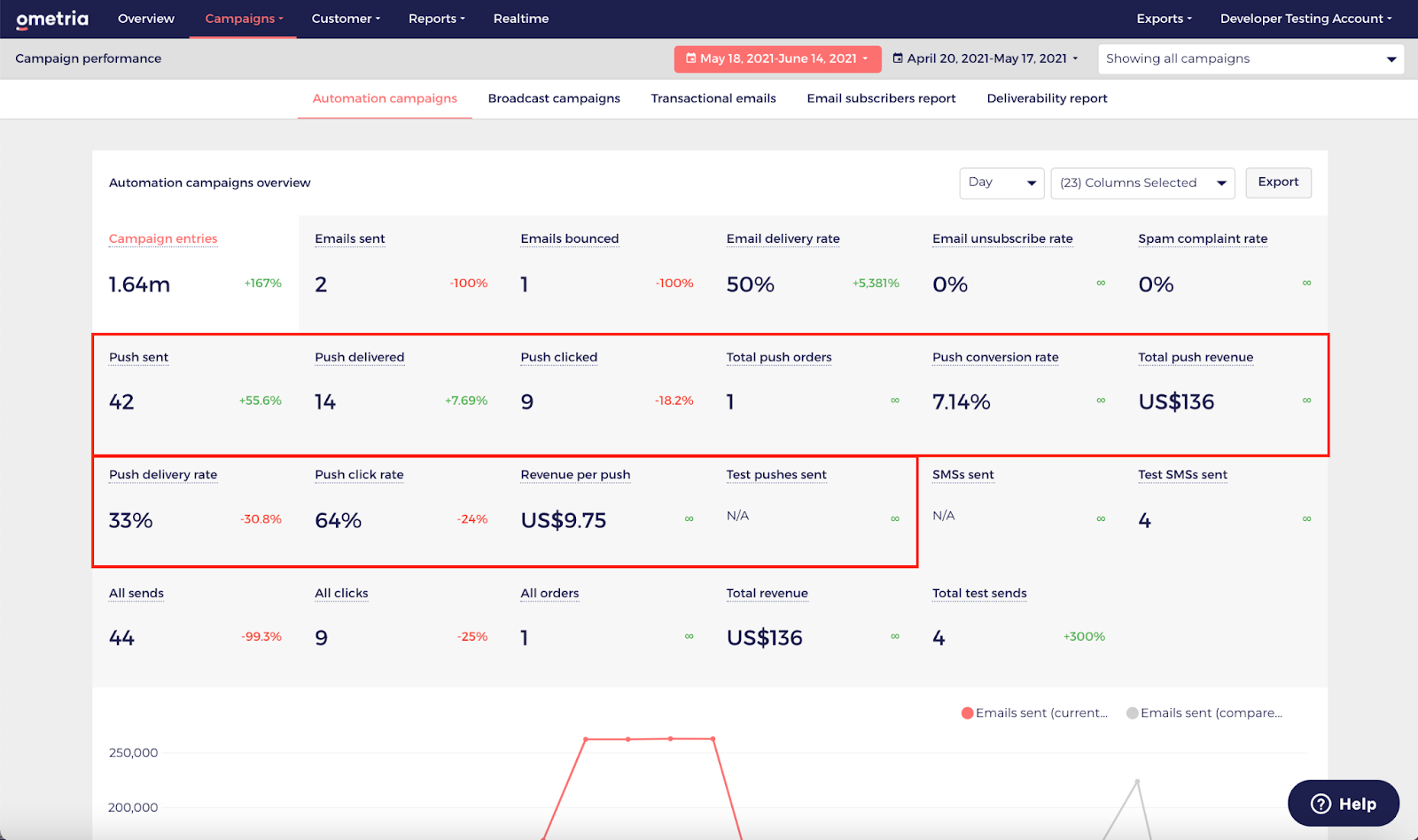 See: