The following key metrics are available at a glance from the Contact details: Overview screen: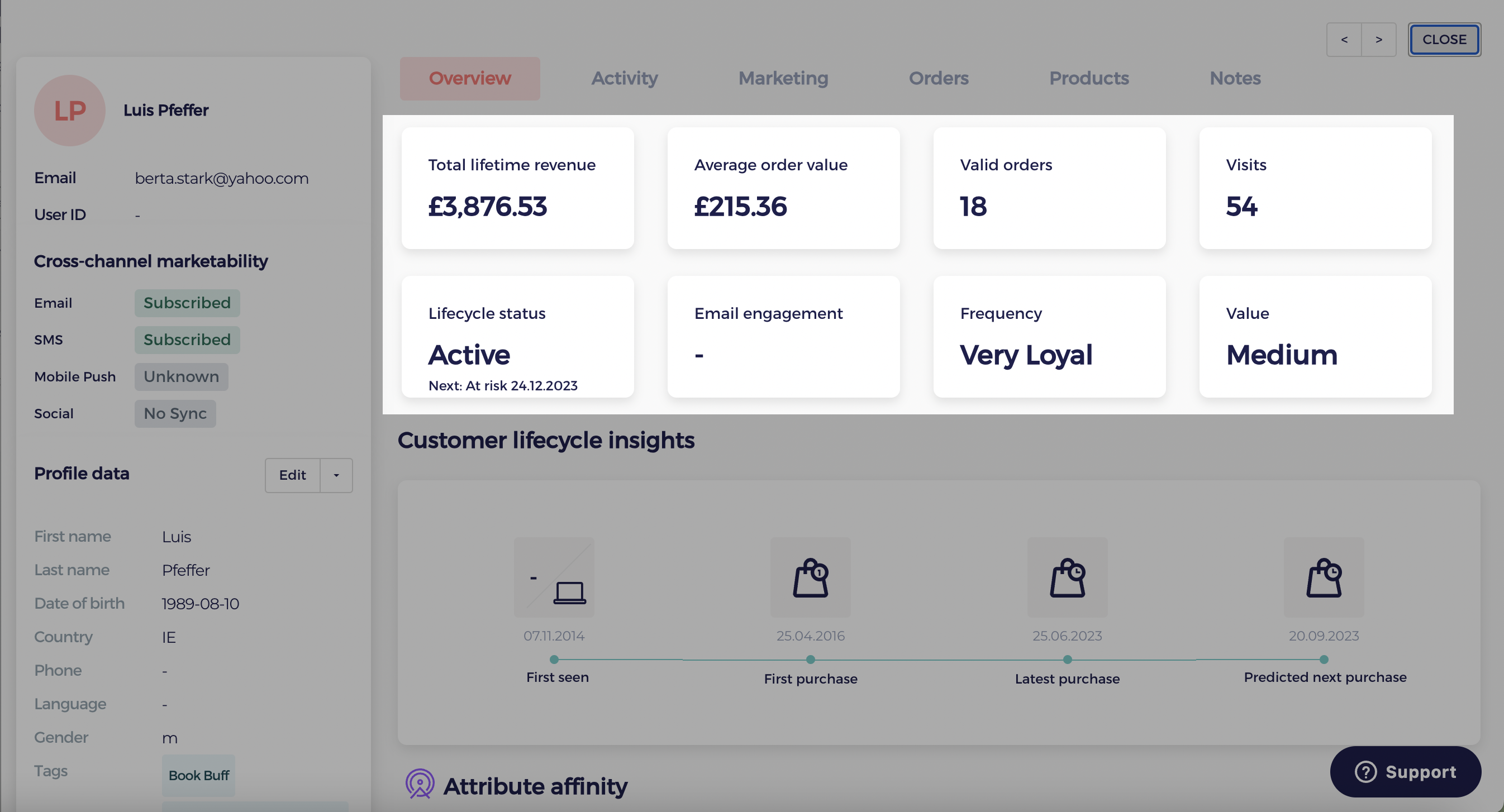 Metric
Description
Total lifetime revenue
The gross revenue generated by this contact over their entire lifetime.
Average order value
The average value of orders placed by this contact.
Valid orders
The number of valid orders this contact has placed over their entire lifetime.
Visits
The number of identified visits the contact has made to your website.
Lifecycle status

The contact's current lifecycle status.

You can also see the date this contact is likely to become at risk (if they make no further purchases).

Email engagement
The contact's current email engagement band.
Frequency
The contact's customer frequency band.
Value

The contact's customer value.

See: Customer value bands in Ometria

Note: AOV in Ometria is calculated with tax included.