From the saved segments screen, you have the option to split the contacts in your segments into sub-segments with the same conditions as the parent segment, for example to create control groups.
The splits are done by percentage (%), e.g. 50% of your contacts in one sub-segment, 50% in another, or by an absolute number, e.g. 800 contacts in one segment, 600 in another.
This can be useful for testing your campaigns.
Select Split Segment from the View drop-down, then choose either Percentage or Absolute number and define your split: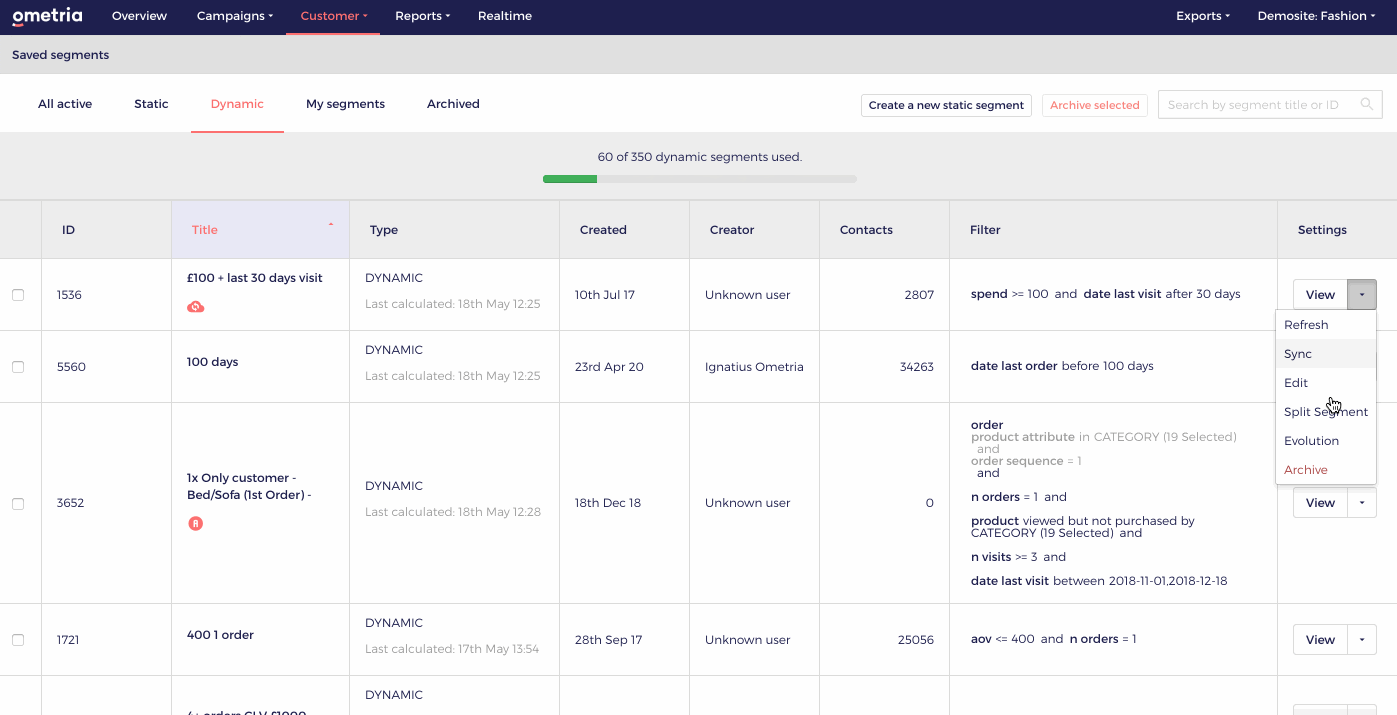 Important: Even if you split a dynamic segment the sub-segment is always static.