Segments can be archived from the saved segments screen.
When you archive a segment in Ometria, you are effectively making it 'inactive' - you are not deleting the segment, and you can 'unarchive' at any time.
You should make sure to remove a segment from all campaigns before archiving it.
We recommend archiving dynamic segments in particular when they are no longer being used in any campaign to ensure the best possible performance.
Archive single segment
To archive a single segment, select Archive from the View drop-down list in saved segments: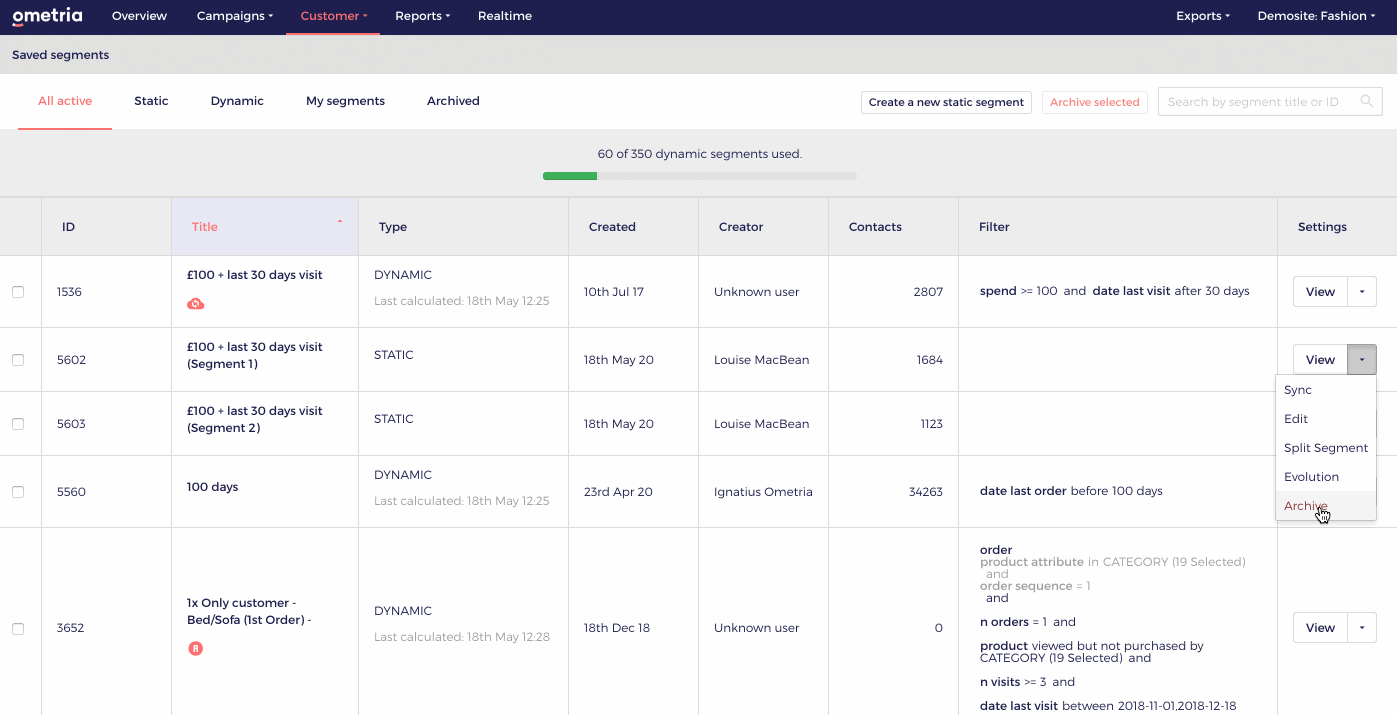 You can find your archived segment in the Archived tab, where you can also choose to Unarchive individual segments.
Bulk archive segments
To bulk archive segments, select the checkboxes in the left-most column and then click Archive selected: