This panel in the customer insights screen provides actionable insight into potential opportunities by overlaying different customer dimensions.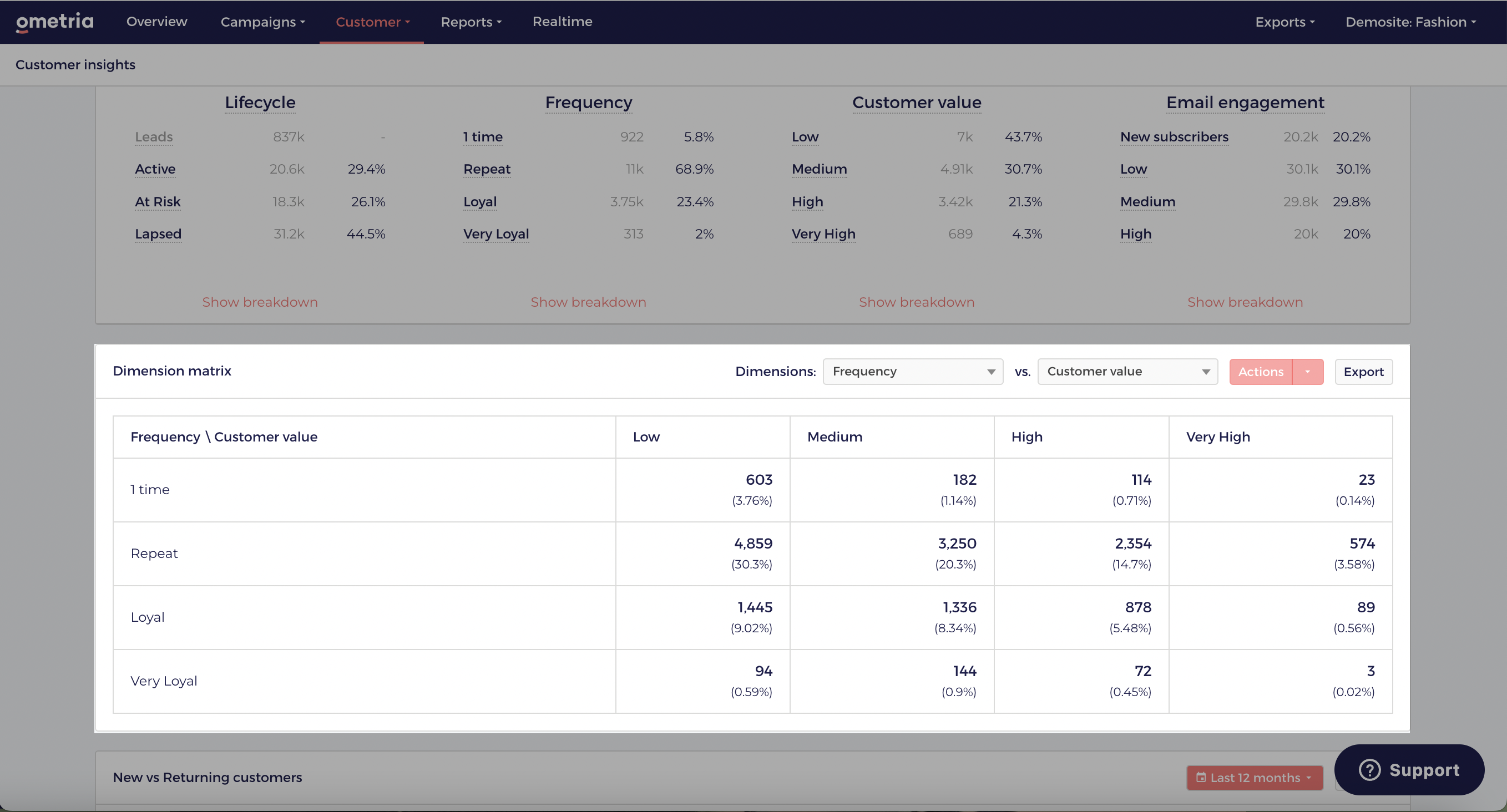 Use the Dimensions drop-down options to compare any of the following:

The table displays the number of contacts and the percentage of each those contacts represented based on the two selected dimensions.
To get more out of the data Ometria generates in the dimension matrix of the Customer insights dashboard, you can select any data points from the table, then click the Actions dropdown and choose to either:
Send broadcast campaign - create a broadcast campaign with the data points selected represented as separate different segments.
Explore segment - group the selected data points into one segment and see more information in the segment explorer.

Sending a broadcast campaign: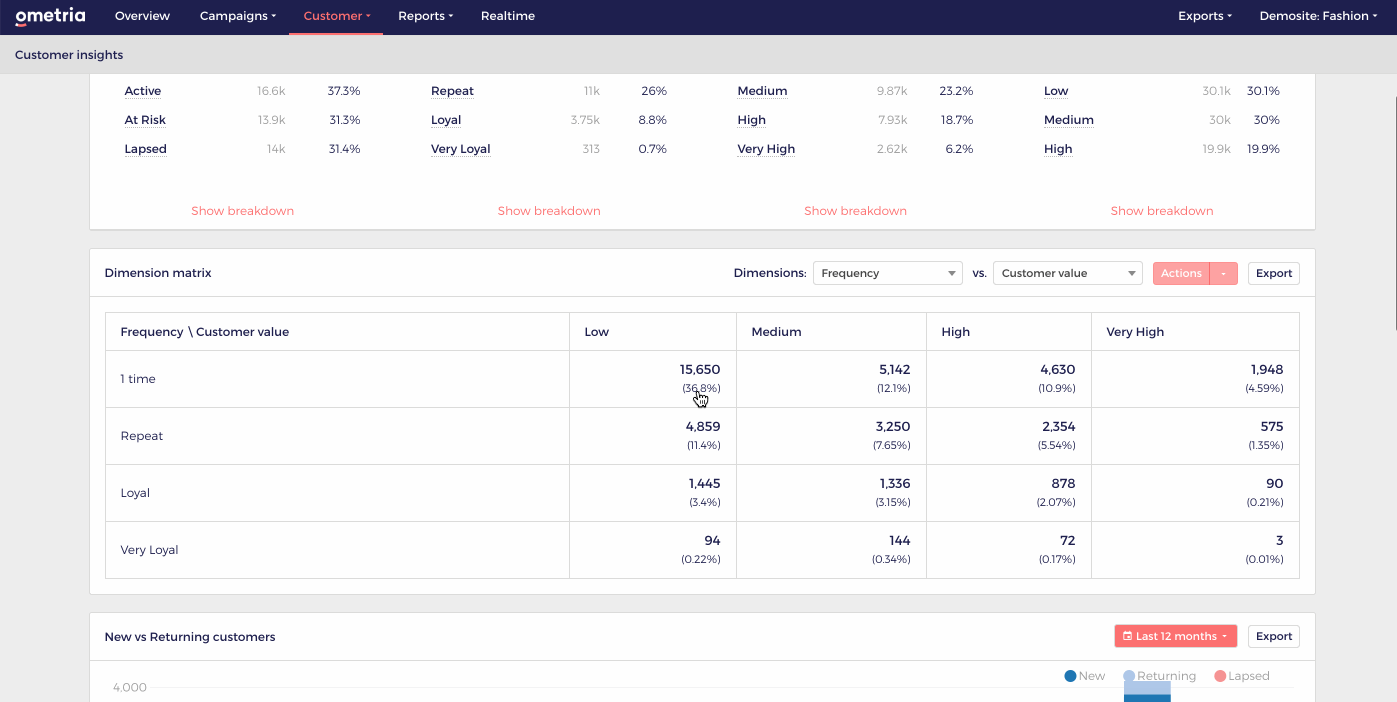 Exploring a segment: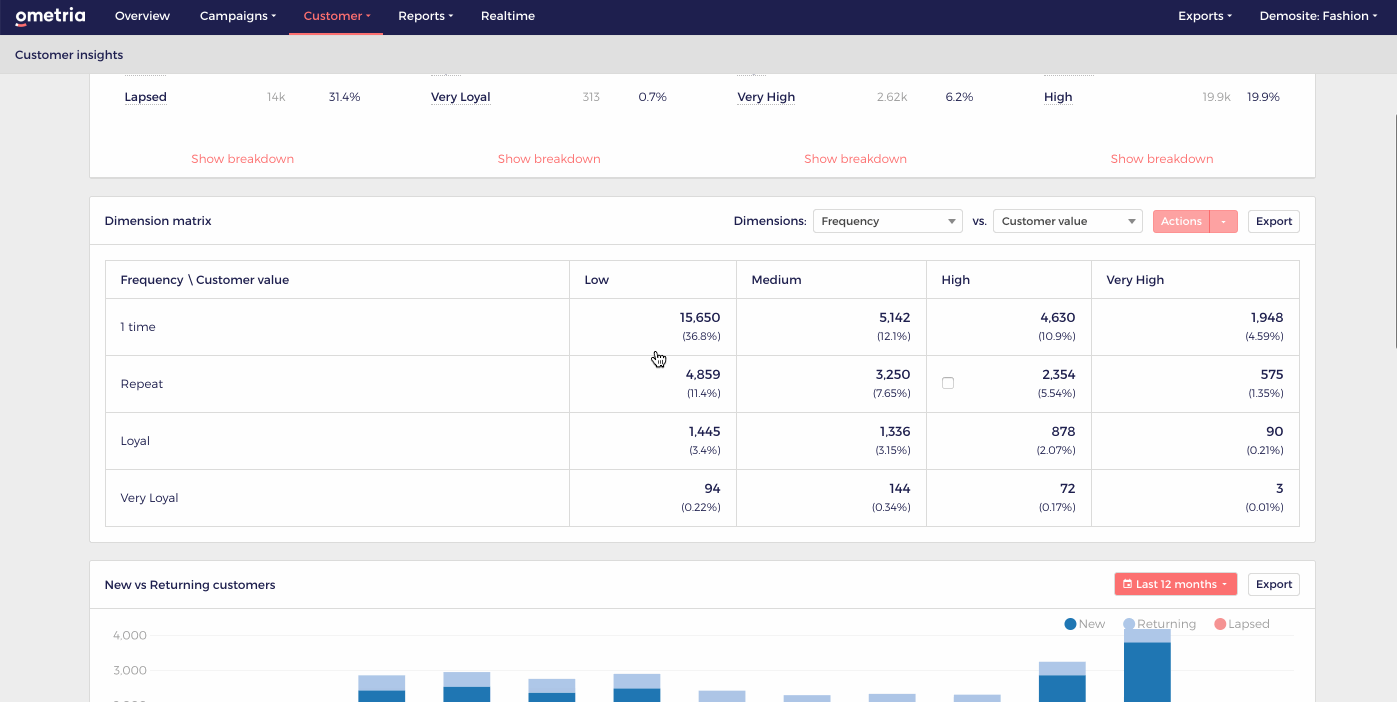 Note: Be aware that all of these segments and dimensions are also available in the customer filter to avoid creating additional segments.
How to use the dimension matrix
Lifecycle status vs. email engagement: see which leads have medium or high engagement and try to convert them.
Lifecycle status vs. email engagement: see which at risk and/or lapsed customers have medium or high engagement and try to save them or win them back by offering additional incentives.
Frequency vs. customer value: highlight VVIPs by looking at customers in the high / very high and loyal / very loyal quadrants.
Lifecycle status vs. customer value: see how many of your customers are at risk or lapsed that have a high or very high customer value, and create a strategy to win them back.