You can only edit the title of a custom field, none of the other criteria.
Select Edit against any existing field: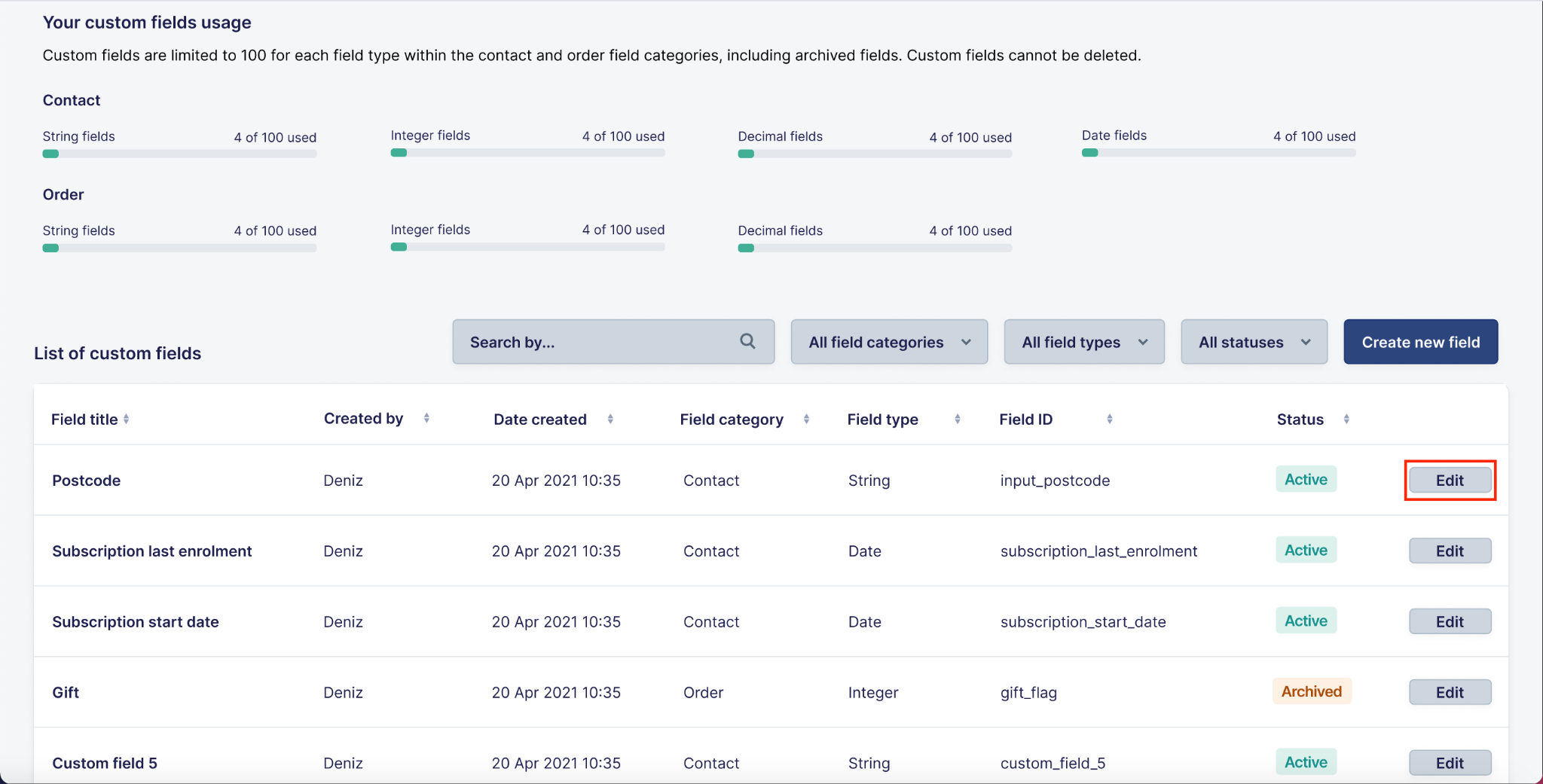 Change the title, or click Archive.
Remember, archived custom fields still count towards your total allowance: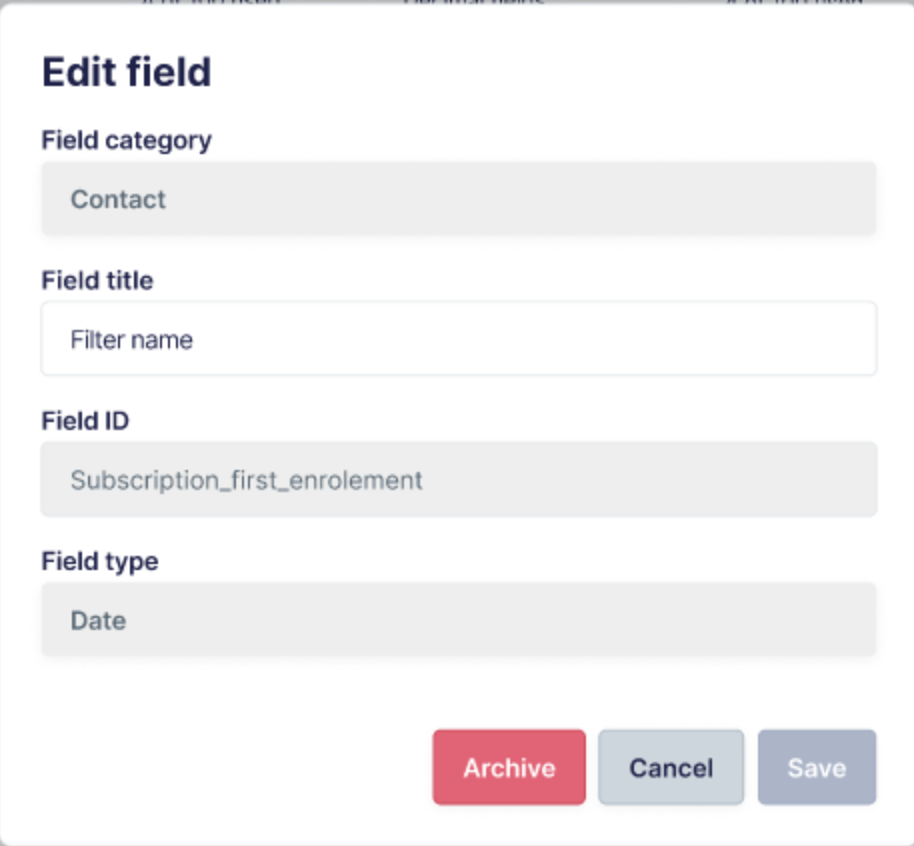 You can also Unarchive an archived custom field by selecting Edit > Unarchive.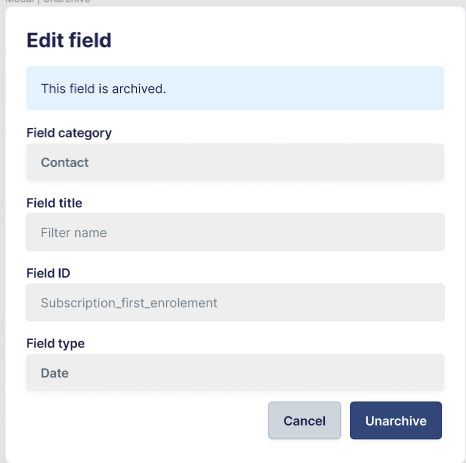 Custom field security
Every time someone creates or archives a custom field in your account it is reflected in the audit logs.