You can use the Customer filter in the Segment explorer to report on your contact custom fields.
Note: You can't use the customer filter to segment order custom fields.
Search under Customer attributes. In the example below, the custom field is Favourite metal: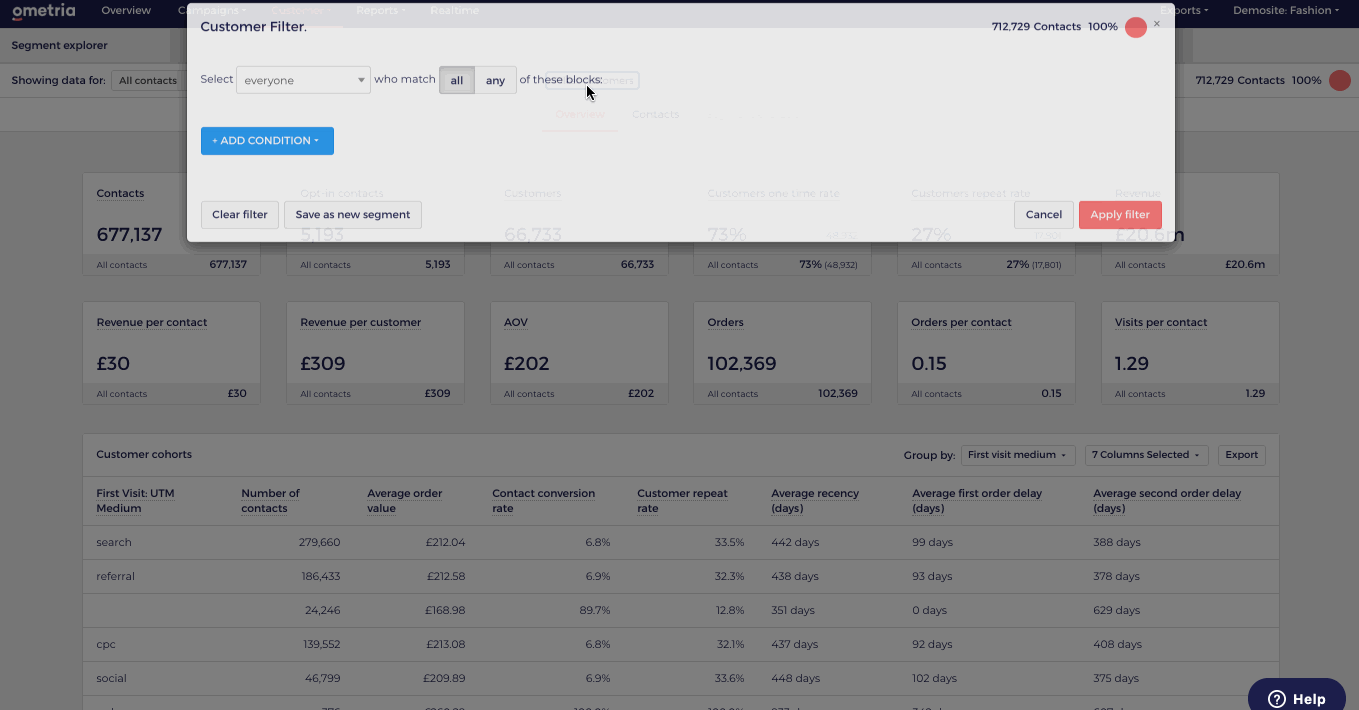 You can also see whether or not a contact has any custom fields associated with them by checking the single customer view: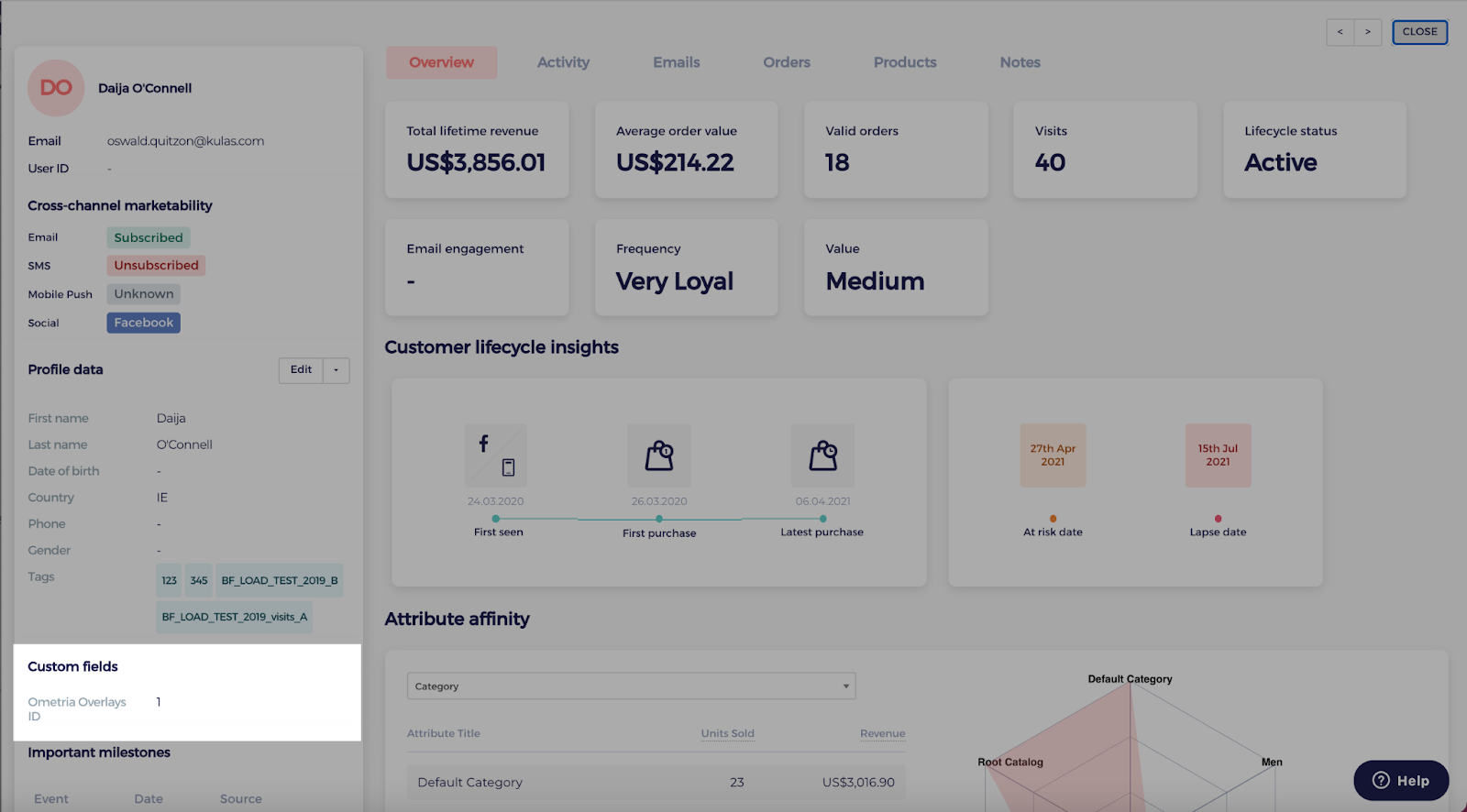 Note: Custom fields only display in the customer's profile if the fields are populated for that contact.