See also: Frequency capping
Go to Account > Settings and select the Frequency Capping tab: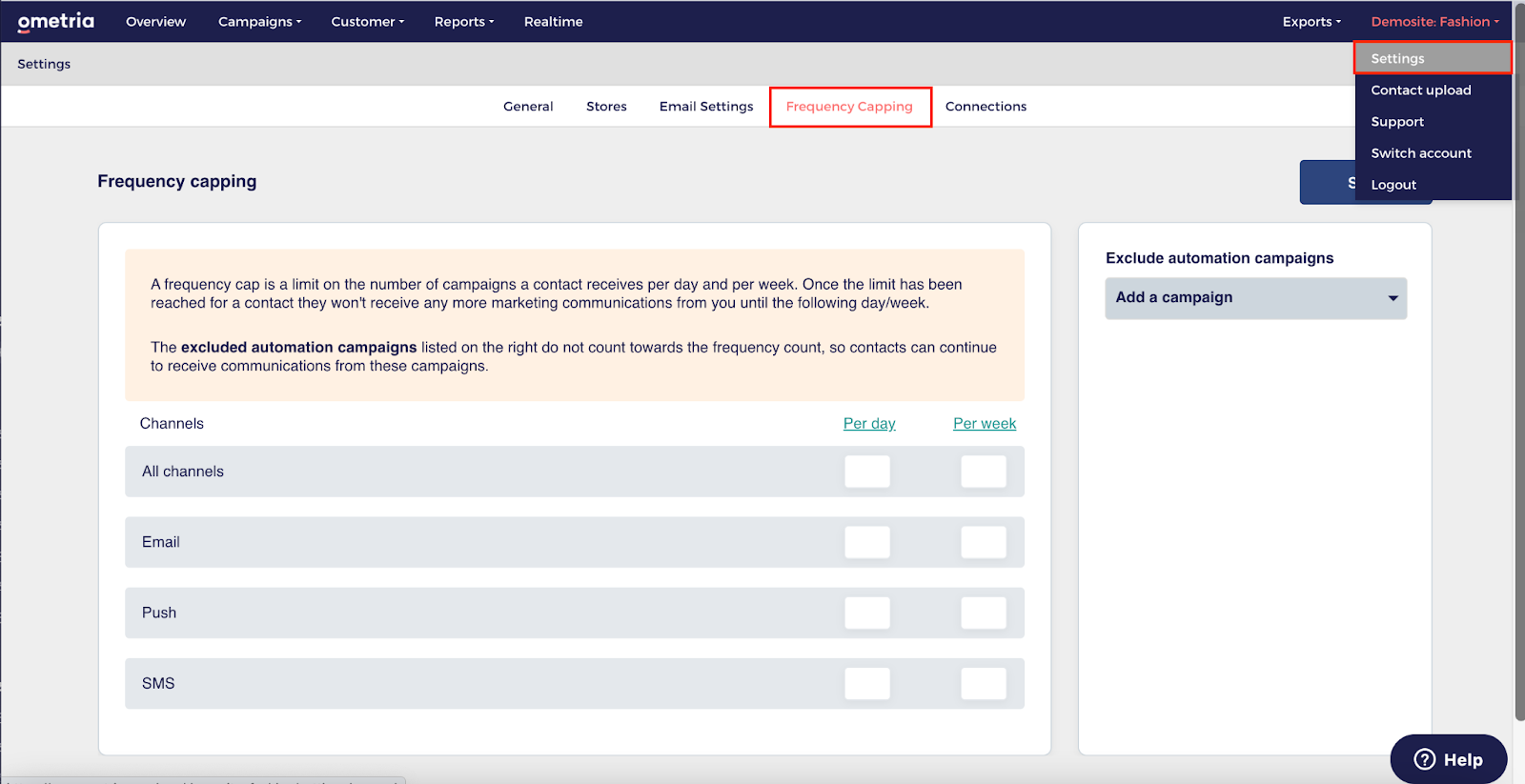 You don't have to fill in all of the fields; you can choose to only activate frequency capping for a daily or weekly limit, or you can just apply frequency capping to one type of campaign, e.g. push notifications.
You might also be interested in our predictive frequency feature.
See also: How is frequency calculated?
Note: To disable frequency capping, leave all fields blank.