Segment on interaction with any broadcast campaign
Why?
We want you to be able to set up flexible and responsive marketing campaigns in the most efficient way possible.
What?
The customer filter condition interacted with a specific broadcast campaign has been expanded to include unsent broadcast campaigns (future campaigns).
Previously you could only use this filter for campaigns that had already been sent.
This change means you can create multi-step broadcast campaigns based on recipient's engagement with upcoming emails.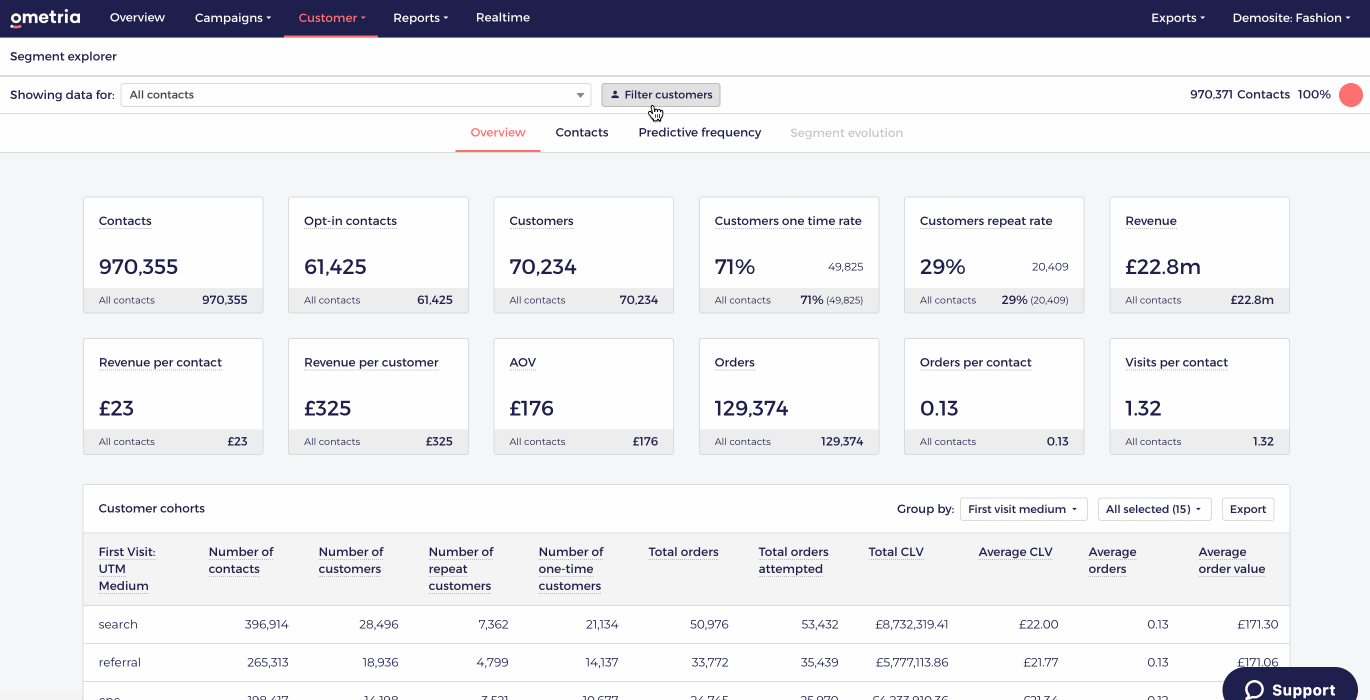 See also: Customer filter
Integrate with Freshdesk
Why?
We understand that complete customer data is key to creating a great customer experience through marketing and support.
What's new?
Integrate with Freshdesk to sync your customer support tickets with your Ometria contact records.
Once set up, data from your Freshdesk support tickets automatically updates in Ometria, allowing you to offer bespoke experiences to customers and analyse and segment on this information.
See: Setting up a Freshdesk integration
You can also see Ometria contact data in your Freshdesk account, so your customer service agents can easily identify high-value customers.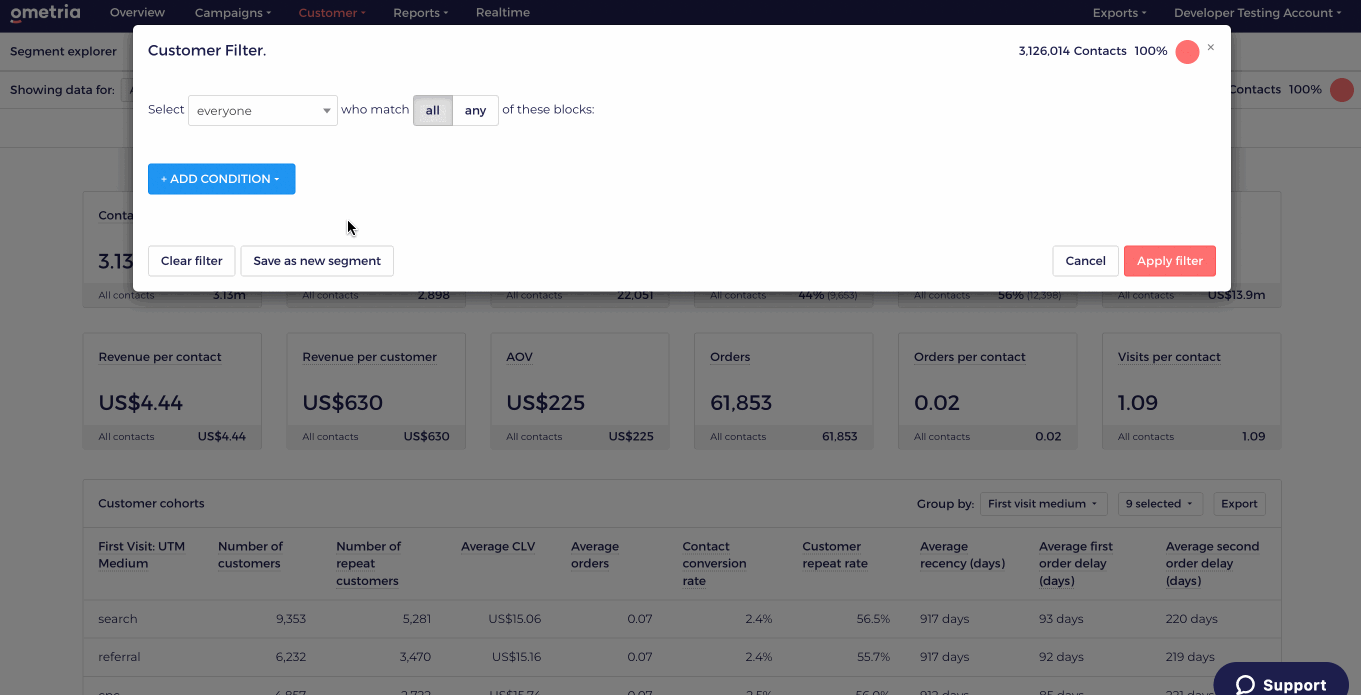 Multi-factor authentication
Why?
We're committed to protecting the security of your contacts and their data.
What's new?
Multi-factor authentication (MFA) is a security feature which requires a second form of authentication when logging into Ometria.
As well as entering a password, users with multi-factor authentication enabled will need to enter a one-time code sent via SMS.
See: Multi-factor authentication