Multi-language support for email templates
Why?
Our retailers work across many markets and communicate with customers who speak many different languages.
Previously, sending marketing messages in different languages would require separate versions of each email template with customised text, imagery and links.
This was a complex and time consuming task.
What's new?
You can now set up your broadcast and automation campaigns to send different translations of your email template to contacts based on their preferred language.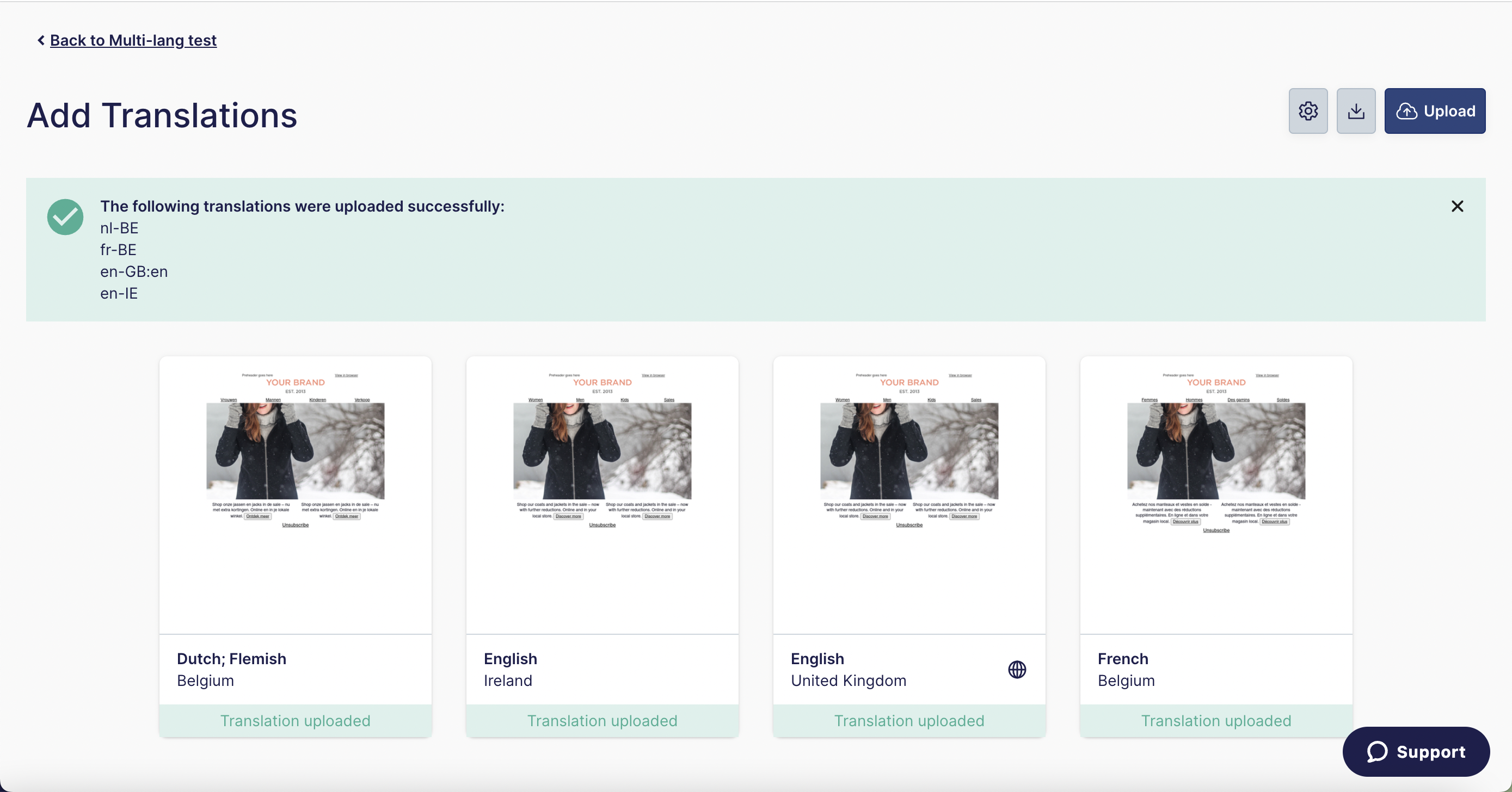 Note: You'll need to translate the copy yourself and upload the translation files to Ometria.
Before you can start sending multi-language campaigns in Ometria, you'll need to set up the default languages for your account.
Integrate with LoudCrowd
Why?
Create personalised automation campaigns using your LoudCrowd events as entry triggers.
What's new?
Loudcrowd allows brands to reward their customers for creating and posting quality visual content on social media.
You can use this integration to market to new shoppers who have signed up through LoudCrowd: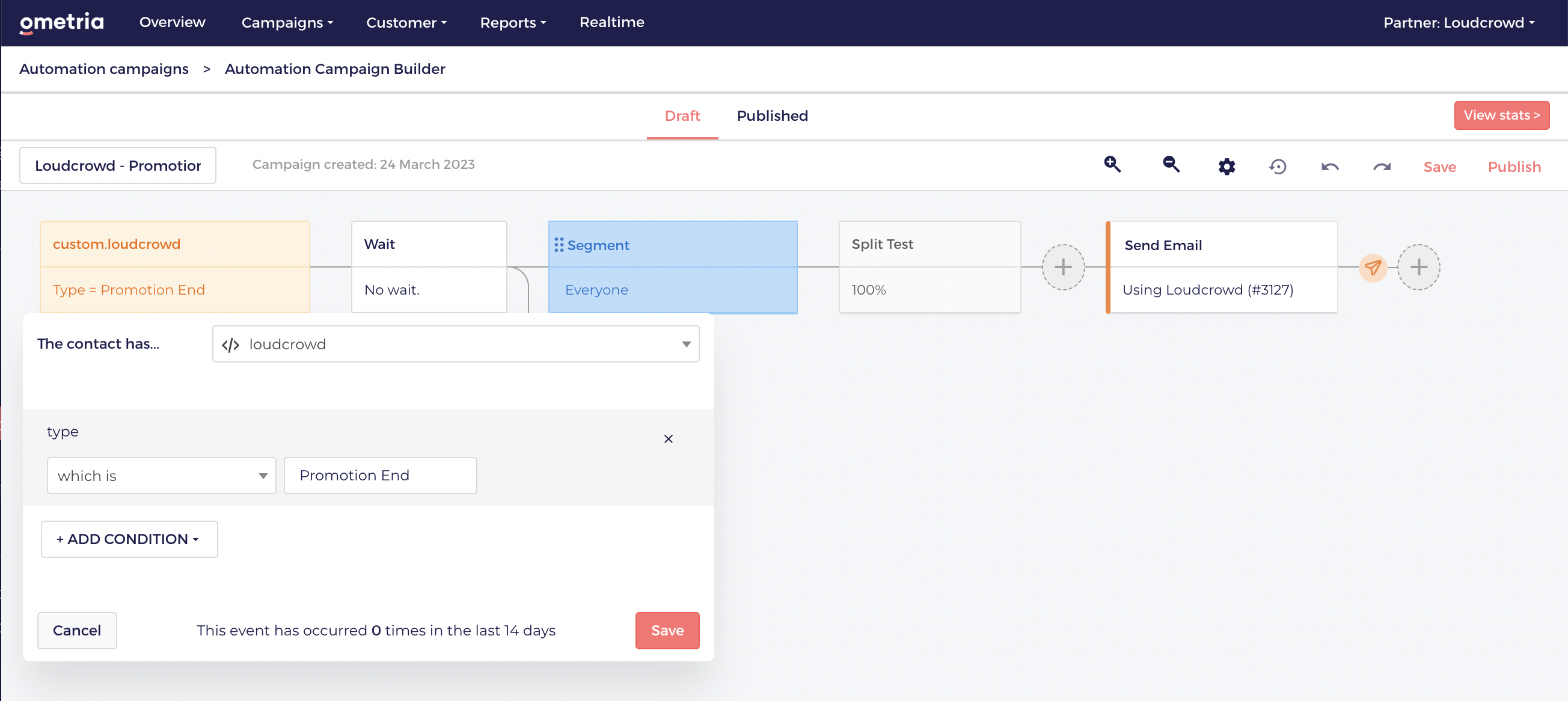 See: Setting up a LoudCrowd integration
Predictive frequency
Why?
We want to make sure that you and your team have the data you need to make informed strategic decisions about your campaigns.
What's new?
Ometria's AI-powered predictive frequency feature gives you insight into the future of your campaign sends, allowing you to test the best sending frequency for your account.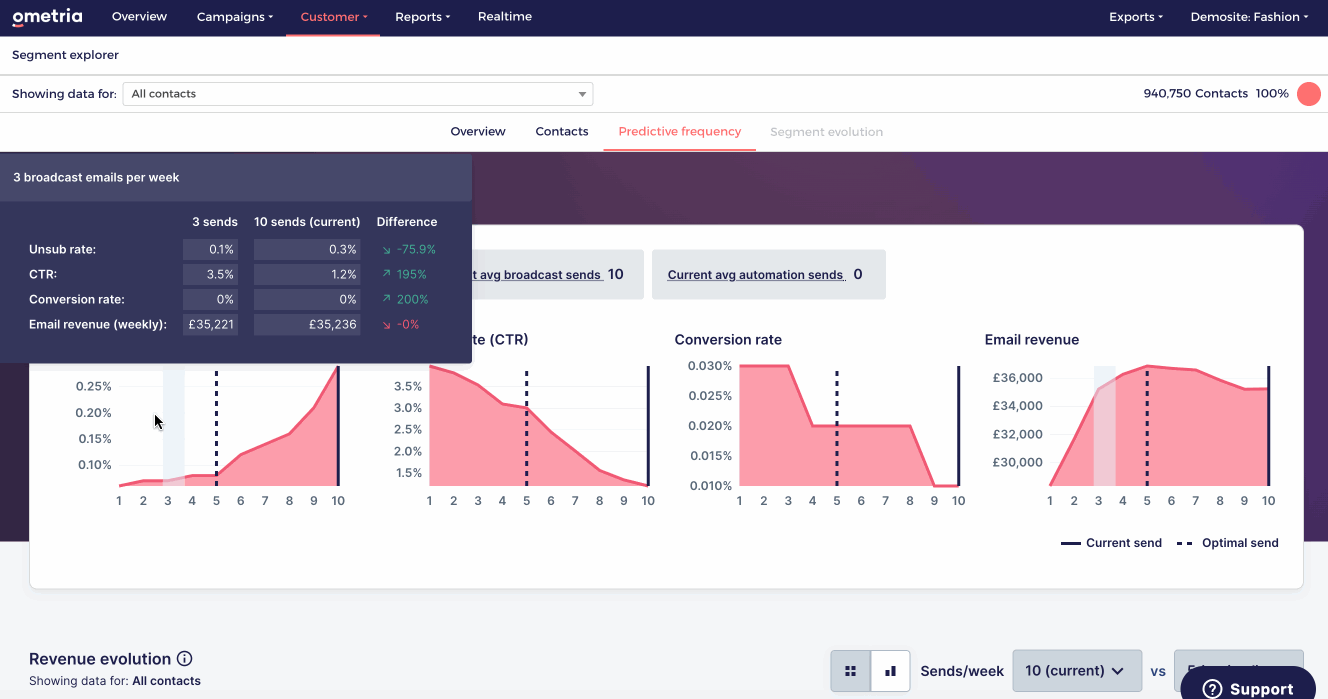 Our predictive frequency model looks at your customer data and counts events such as clicks, orders and opt-outs per month.
Using this information, our model predicts an ideal sending frequency based on your unsubscribe rates, engagement metrics and the likelihood of your contacts to place an order.
Find out more: