A contact in Ometria can move through the following lifecycle stages:
Lead - The contact has been acquired and has not placed any orders.
Active - The contact has placed at least one order within the past 182 days.
At risk - The contact has placed an order between 182 and 385* days ago.
Lapsed - The contact has not placed an order for at least 385* days.
*385 days?
We define customers as 'lapsed' after just over a year - 385 days.
This is so that your customers have a buffer for anniversary purchases, or occasion purchases which a customer might only make once a year, e.g. birthdays, black Friday sales, Christmas etc.
Note: The definitions above are the default lifecycle stages. If you are an onboarding client the time periods can be customised.
You can check an individual contact's lifecycle status via the Segment explorer.
Select the Contacts tab and choose 'Lifecycle stage' from the Columns filter: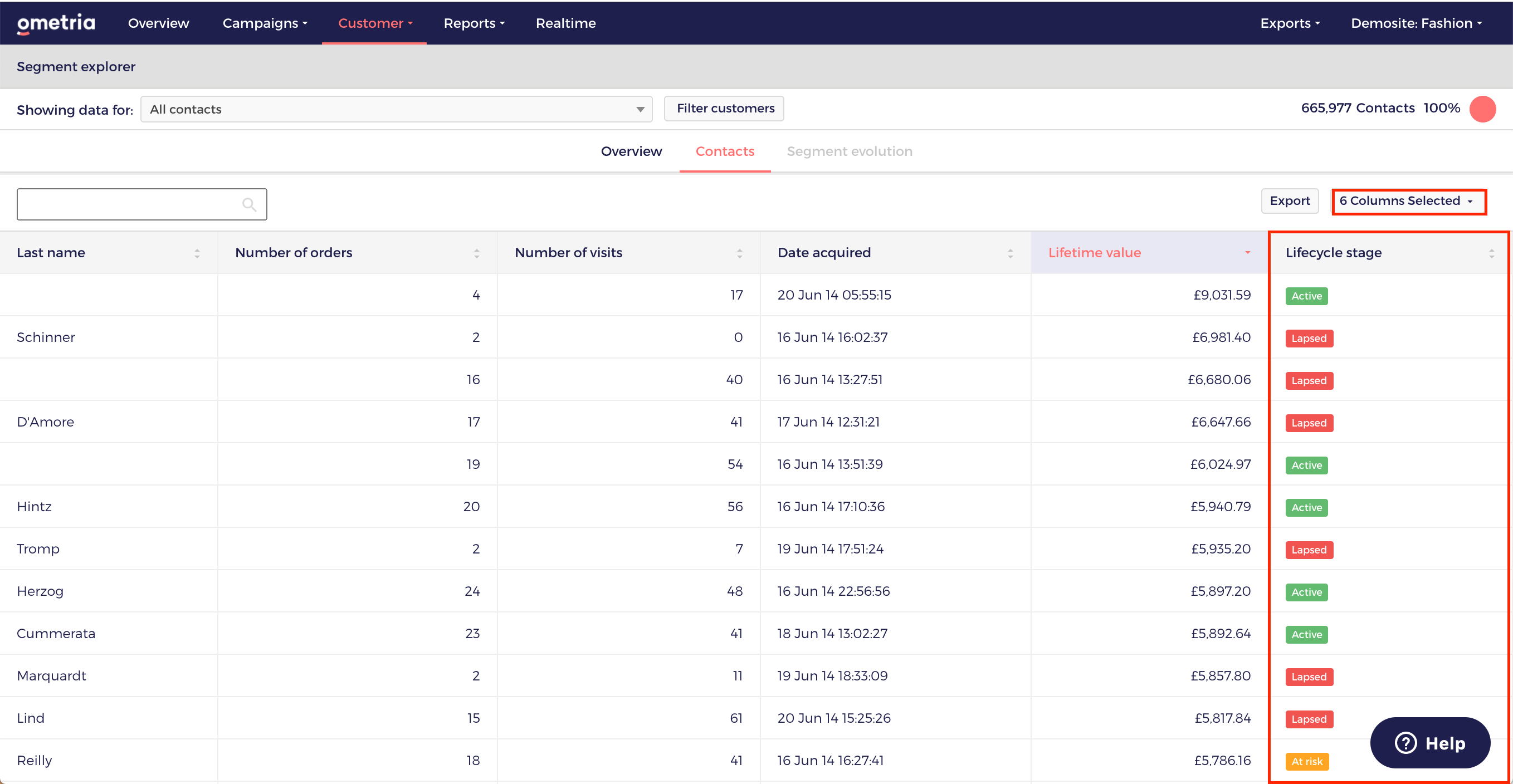 To see an individual customer's lifecycle stage, as well as their predicted 'at risk' or 'lapsed' date, select a contact from the list and check their profile.
See also: Contact details key metrics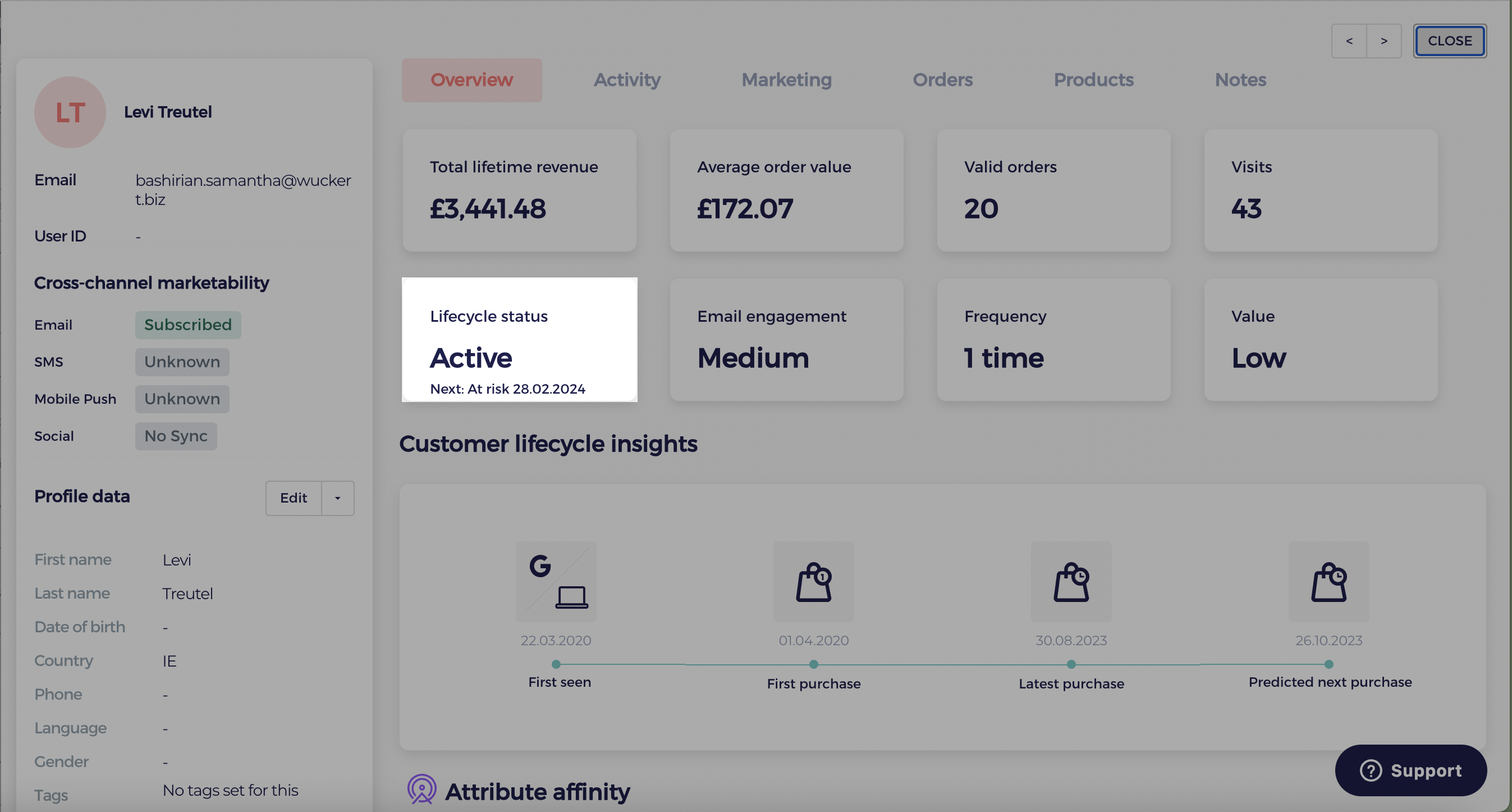 You can also see your customer lifecycle stages in:
Note:
You can
filter customers and contacts
based on changes to their lifecycle status, e.g. an active customer about to become at risk, or a customer who lapsed recently.
See also: Customer frequency bands in Ometria