The segment evolution report shows you how your saved segments have changed over time, i.e. how the number of contacts has grown or decreased.
Note: You can only view segment evolution for saved/existing segments.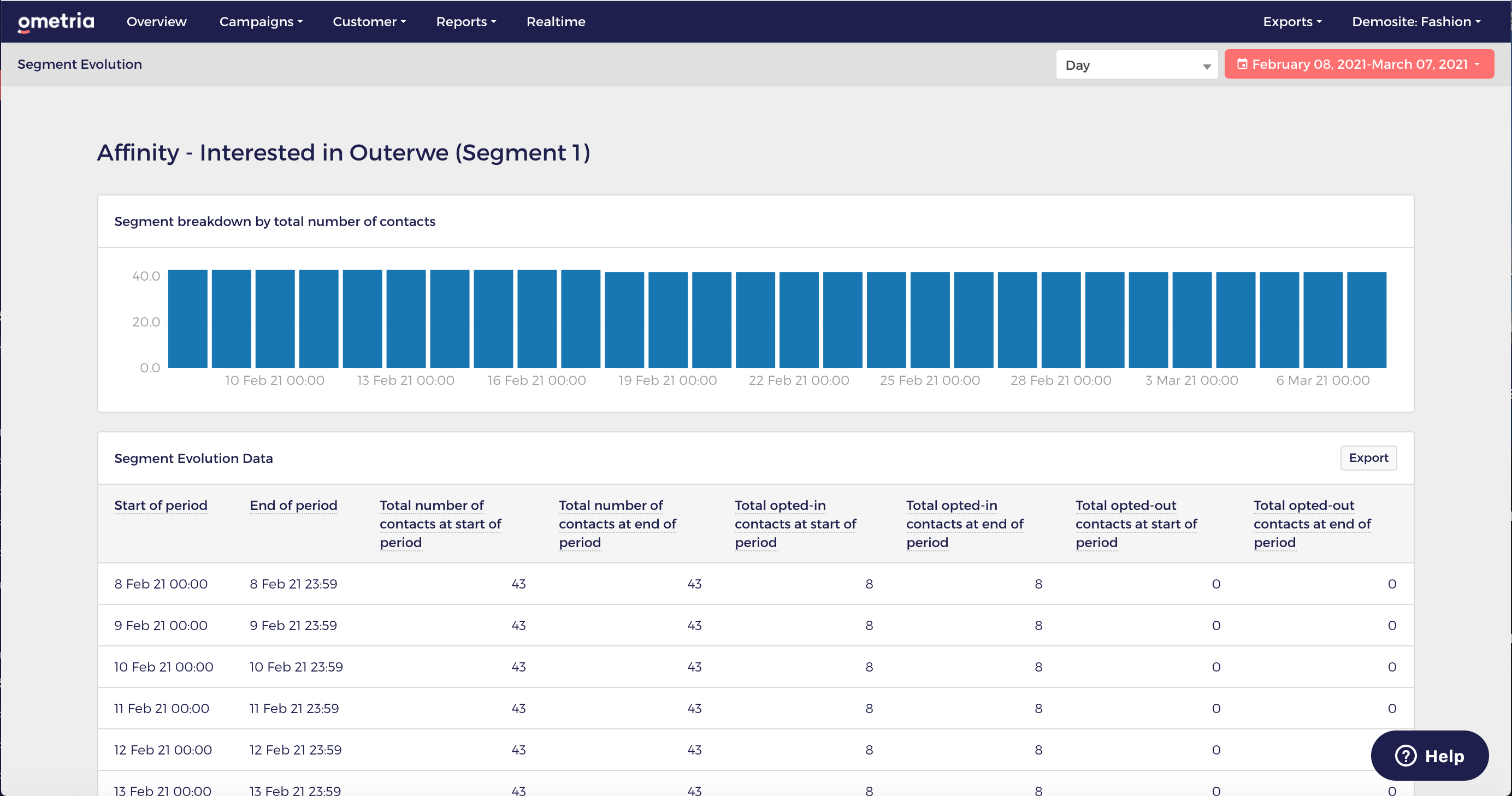 To access the segment evolution report for any of your saved segments:
Select Customer > Segment explorer > select a saved segment from the dropdown > Segment evolution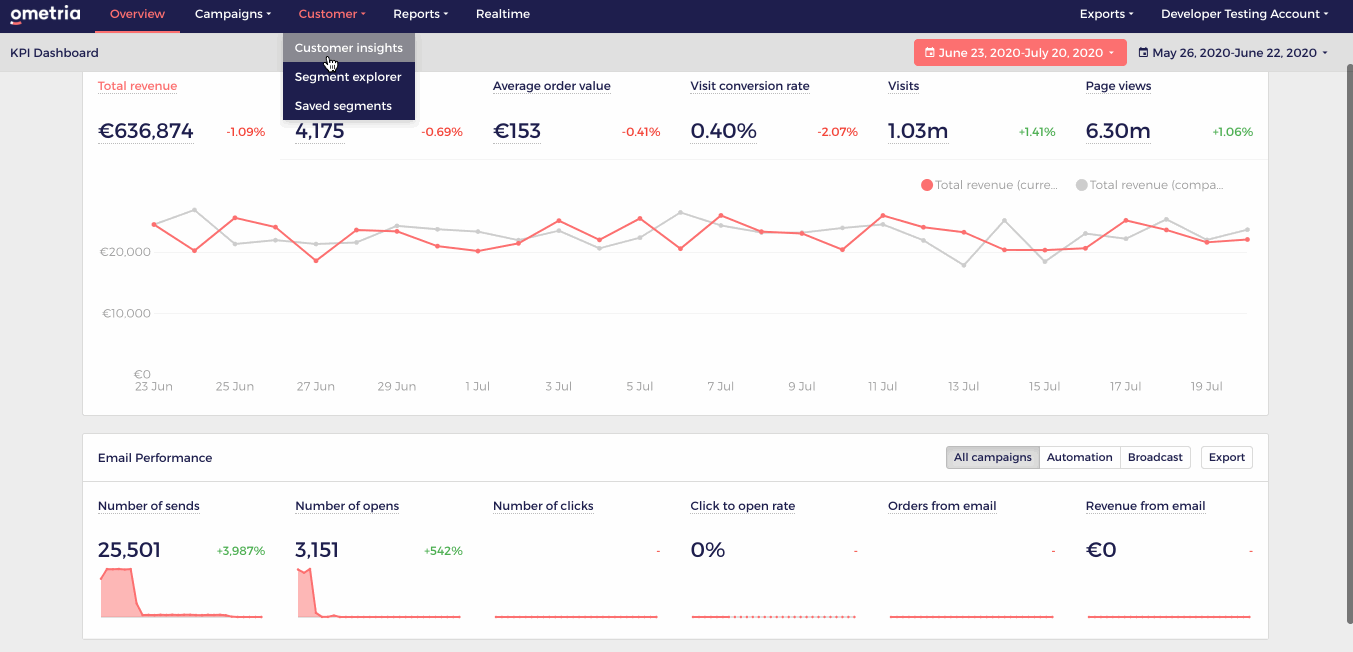 Or, go to Customer > Saved segments > choose a segment from the list and select the View dropdown > Evolution:

Choose to view the evolution of your segments by:
Next, you can set your date ranges for reporting at the top of this screen.
Select any of the pre-configured date ranges from the drop-down, or choose Custom Range to bring up the calendar tool and set your own range: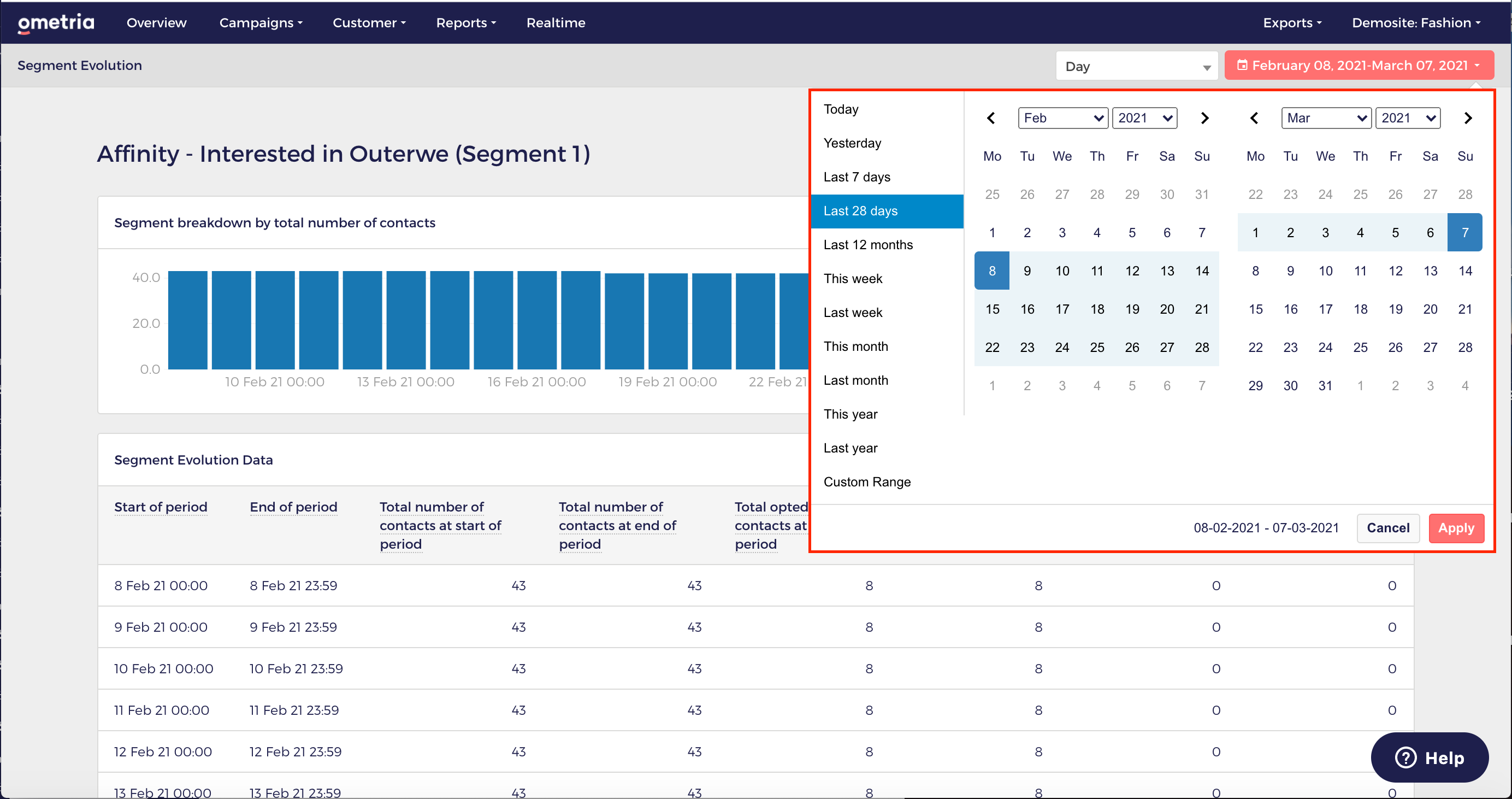 See also: