Note: You can't refresh static segments.
Dynamic segments refresh automatically every 24 hours (or every four hours if referenced in an automation flow), but you can select Refresh from the Saved segments screen at any time to prompt an instant update.
Note: If you are using the dynamic segment in a scheduled broadcast campaign, be aware that refreshing the segment could change the number of recipients included.
Go to Saved segments and select Refresh from the View drop-down: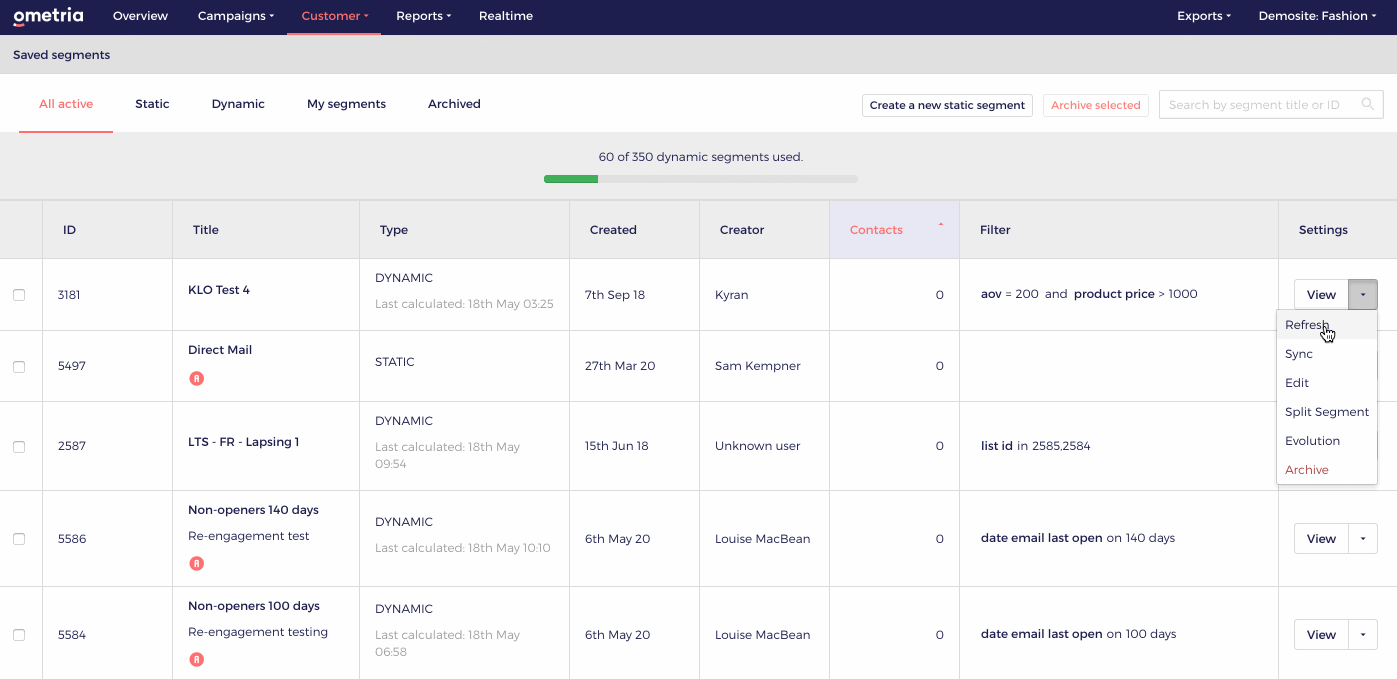 Once once the segment has finished updating the Updating tag will clear, and the Last calculated date (in the Type column) updates: