The automation campaign builder allows you to create specific flows for your automated marketing activities.
From this screen you can define the conditions under which a contact will enter a campaign, as well as any actions to be triggered (i.e. sending emails, adding the contact to a segment, etc.) and the conditions under which they will exit the flow.

Conditions
The following conditions can be added to your campaign flow:
Send actions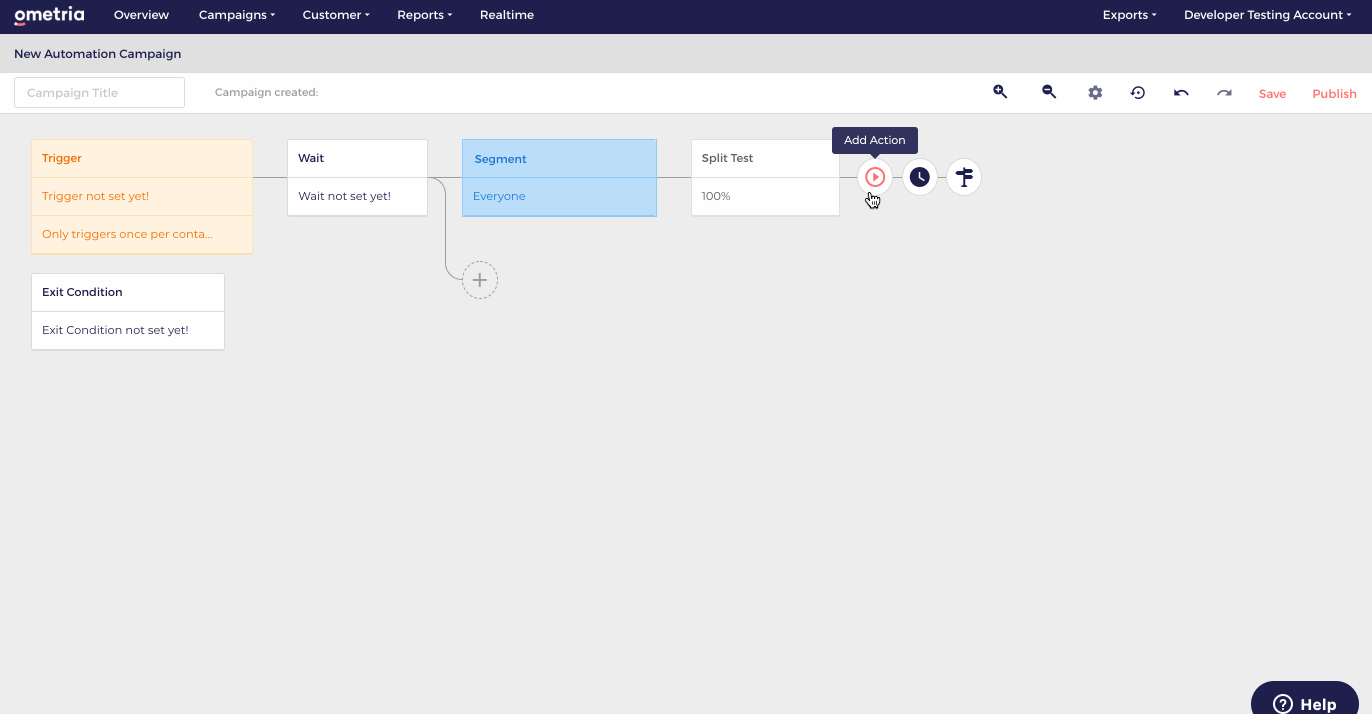 You can also set up the following actions to your campaign flow:
Note:
When using
Send via Google Ad synced segment
and
Send via Facebook synced segment
, your segments must be
static
.