An entry trigger (or 'triggering event') is the event that enrols a contact in a flow, e.g. contact abandons a basket, makes a second purchase, browsed a specific product, etc.)
Mouse-over the Trigger tile and select the cog icon to configure.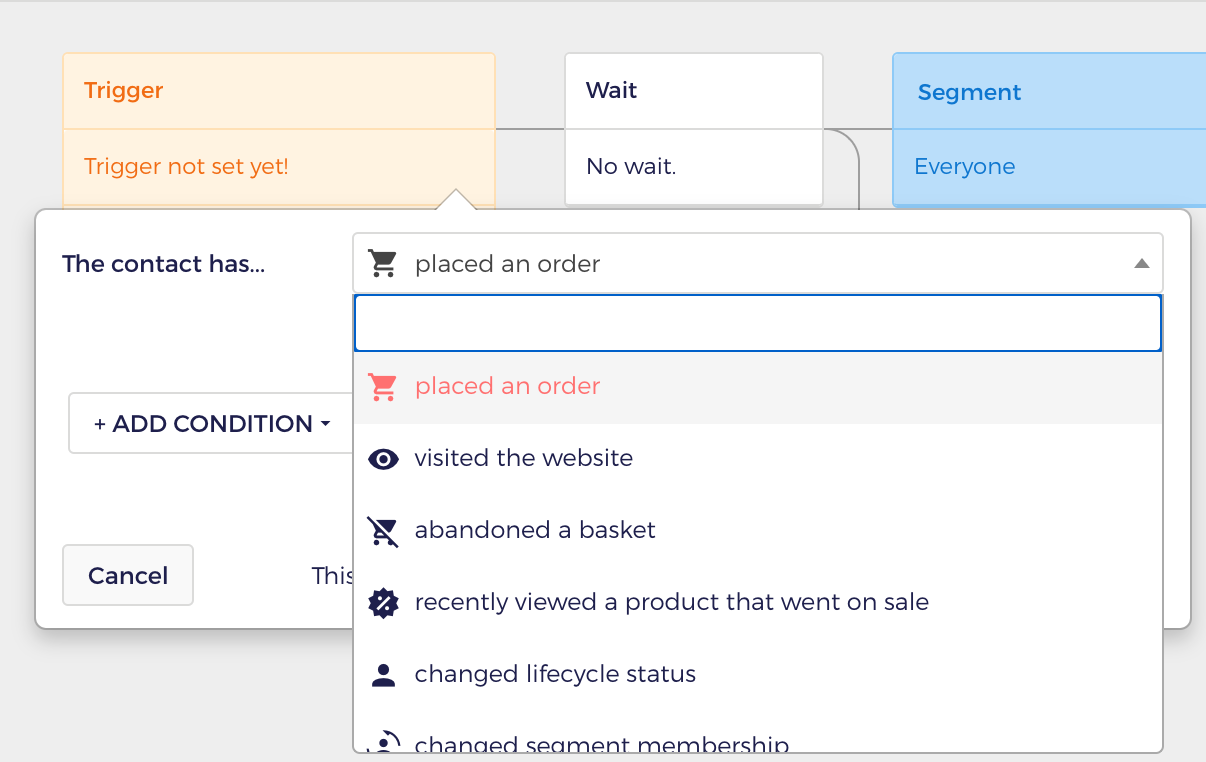 See: Automation campaign triggers
Note: The maximum number of contacts entering an automation flow in one go is 1000. Ometria checks for contacts that satisfy an automation trigger every few minutes. When these contacts are identified, Ometria will enter up to 1000 in the flow.
If you are mass uploading your contacts to a segment, be aware that the campaign won't trigger to more than 1000 contacts at a time, and the remaining contacts will be ignored.
To avoid this, upload your contacts in batches of 1000 at a time.
If you'd like to increase the entry limit for your automation campaigns please get in touch with your Customer Success Representative.