When you select Add contact to a static list on an Action tile, you have the option to add contacts who reach this point in the flow to a saved segment.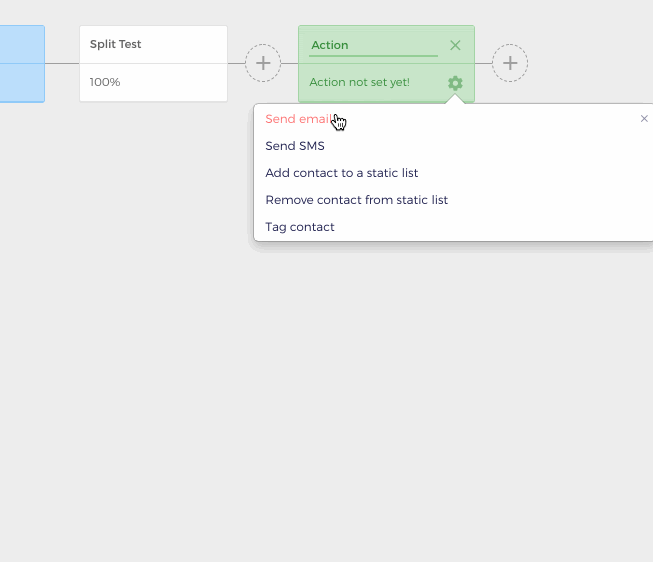 Select:
which is - to choose one segment for these contacts
which is one of - to choose multiple segments for these contacts
Or otherwise make an entirely new segment for these contacts by entering a title in the 'or create a new one' field and clicking Create.
Select Save to finalise.