In the Content tab for the broadcast builder, select the tab for the variant you wish to test, then go to Preview in the content panel on the left.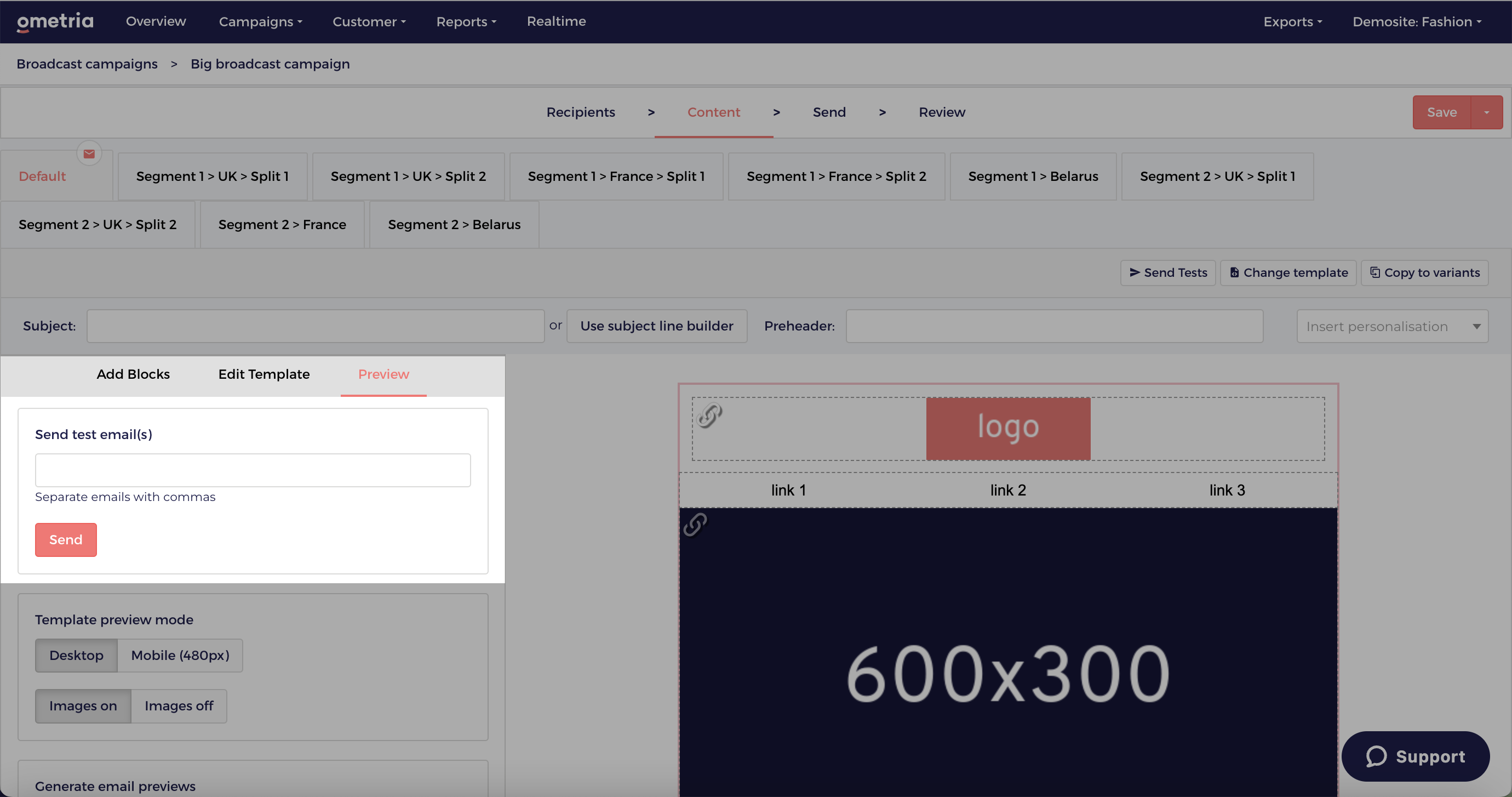 Enter as many email addresses as you need, separated by commas: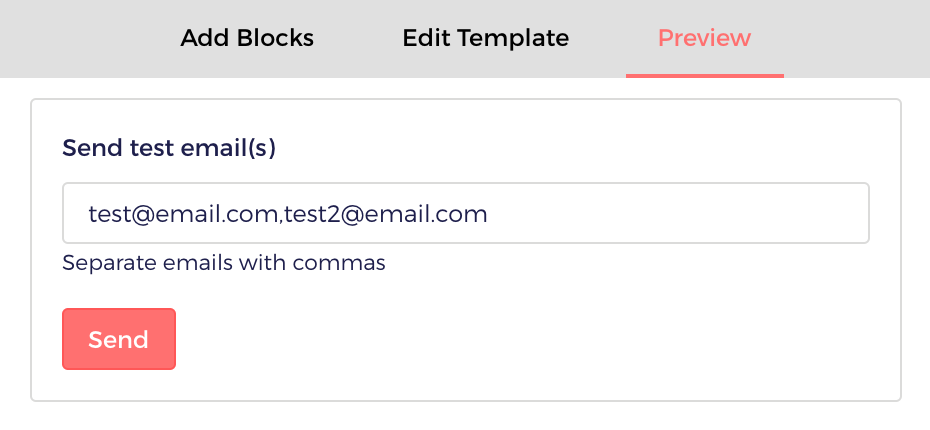 When you are ready, click Send.
Note:
To send tests for other variants, repeat this step in each tab. Unless you are testing specific personalised dynamic content in your campaign, it's much more efficient to use the
Send tests
option.