If you're interested in sending push notifications please get in touch with your Customer Success Representative.
See also: Sending push notifications
Create a new automation campaign as usual.
Note: It's important to specify a time/day for your push notification to send. This is to avoid contacts receiving notifications in the middle of the night, or at unsocial hours.
We recommend selecting every day of the week, and then choosing a specific time, e.g. 10am: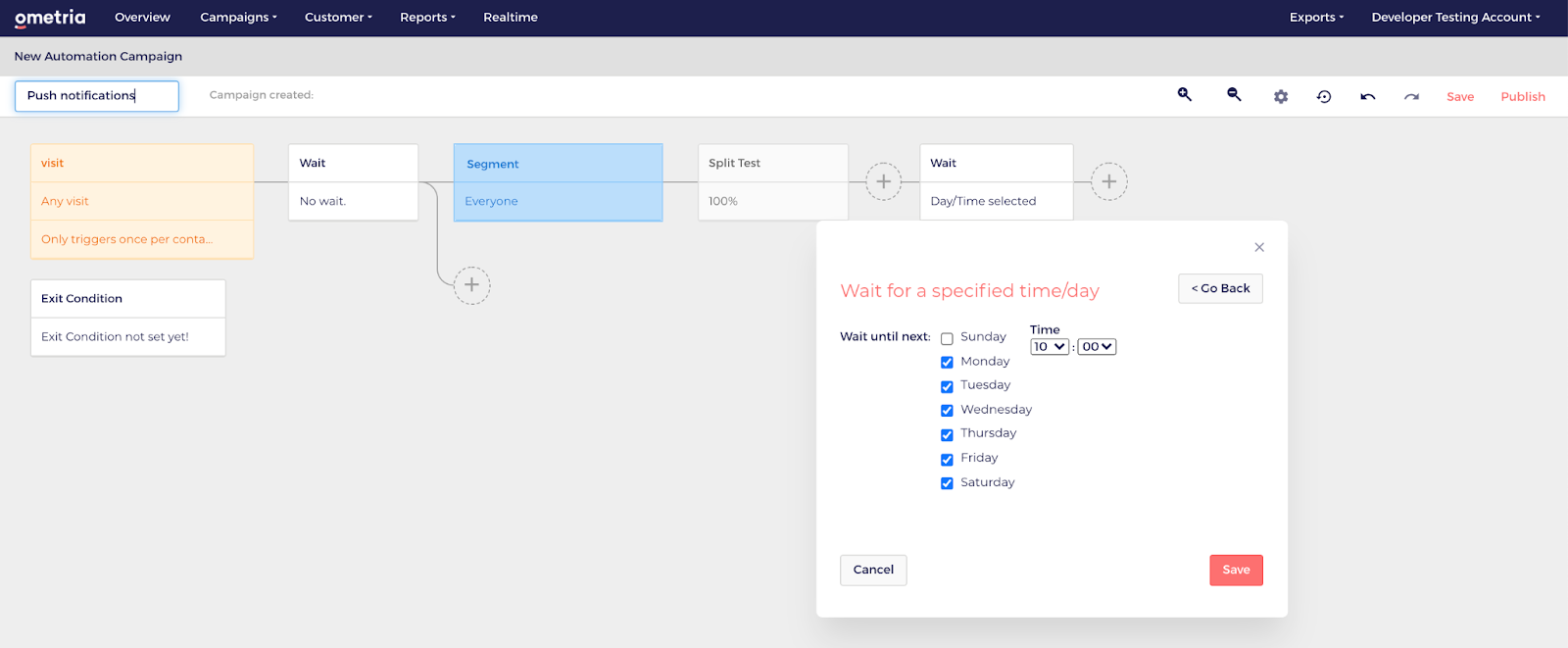 When setting up your actions and conditions, select Send Push Notification on the green Action node: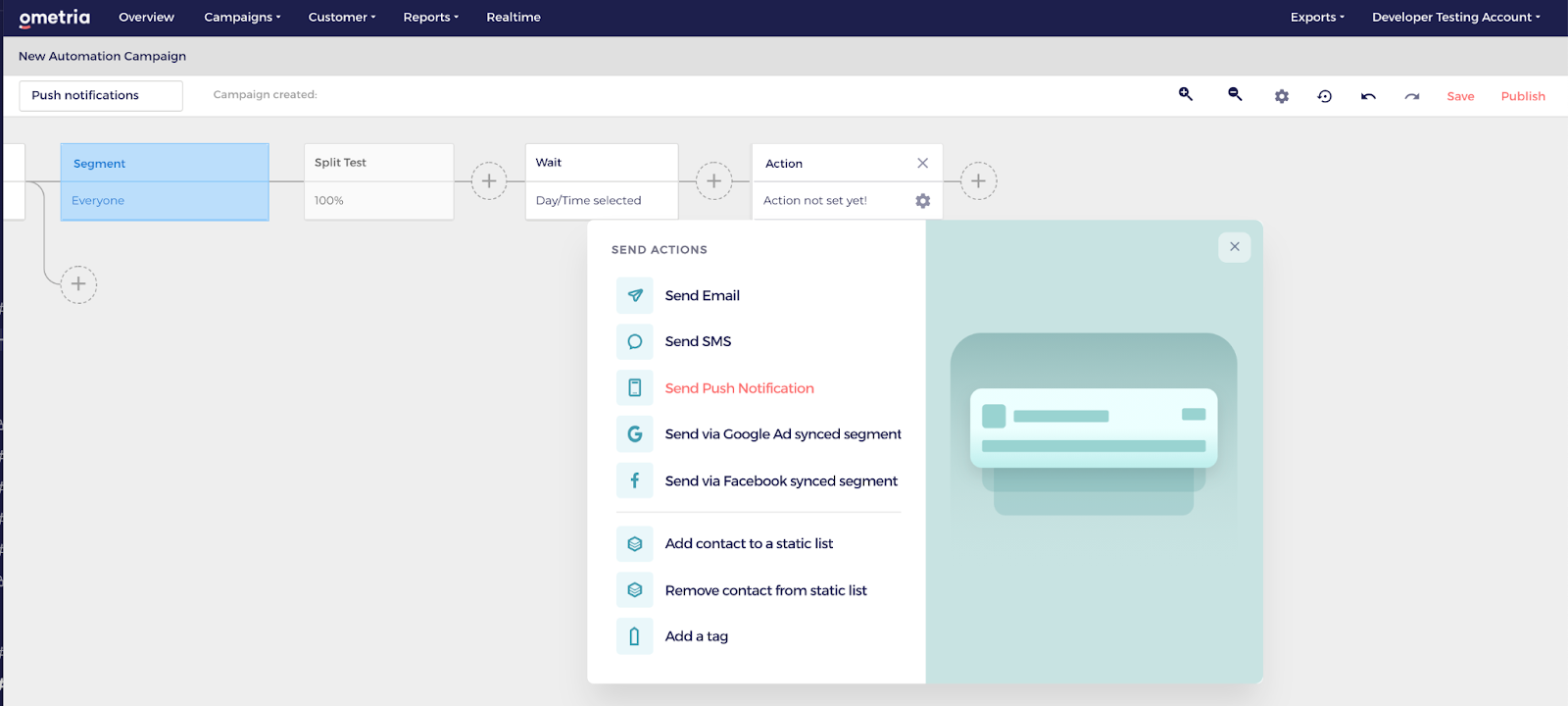 Title your notification and enter your message into the blank field: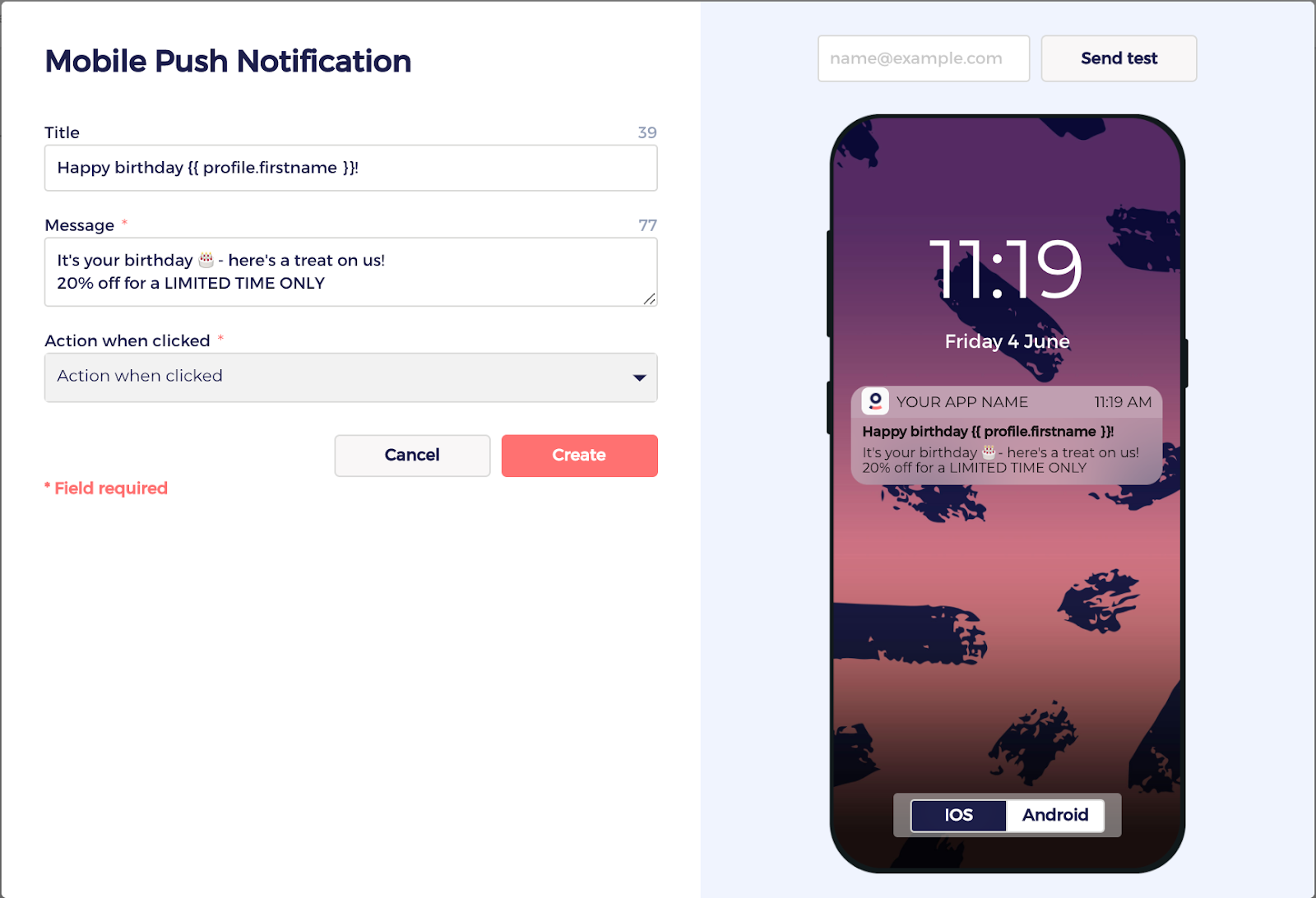 We recommend keeping your message short and succinct, so that recipients can easily read the notification on their mobile device screen.
You can use all of Ometria's merge tags (provided they are suitable for automation campaigns) to personalise your message.
Note:
Your merge tags will not render in the preview screen,
send a test
to confirm that these tags are working as expected.
Next, choose an Action when clicked:
Home - Opens the app home screen
URL - Opens to a page in a browser
You should use merge tags to generate the correct website URL for a behaviour trigger.
See Linking to app screens (deep linking) for more information on mapping your push notification to your app.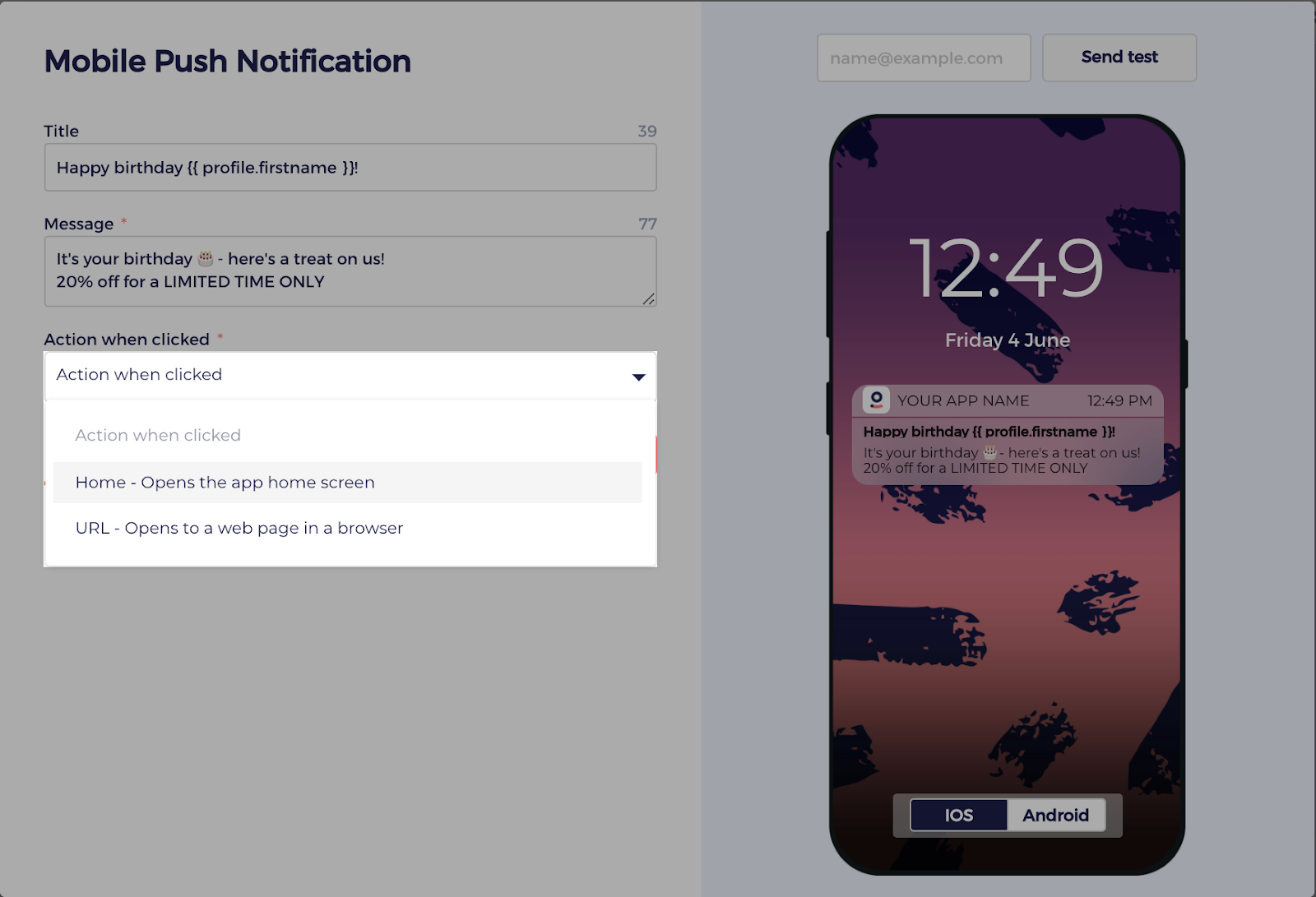 Use the IOS / Android toggle in the preview to see how your message displays on different operating systems: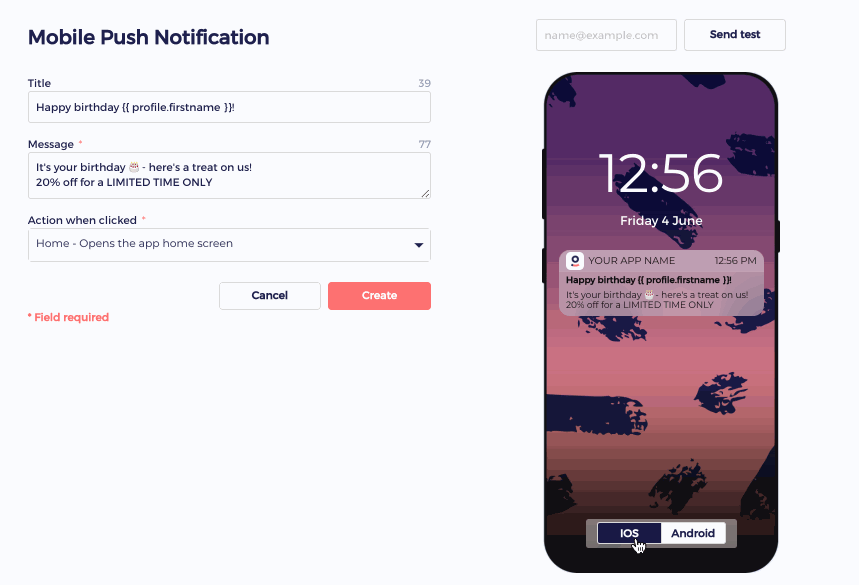 Use the Send test field above the preview to send a test notification to a contact.
Remember, the contact you send your test to must:
Be an existing contact in Ometria
Have the mobile app installed
Be logged into the app
Be opted-in to push notifications.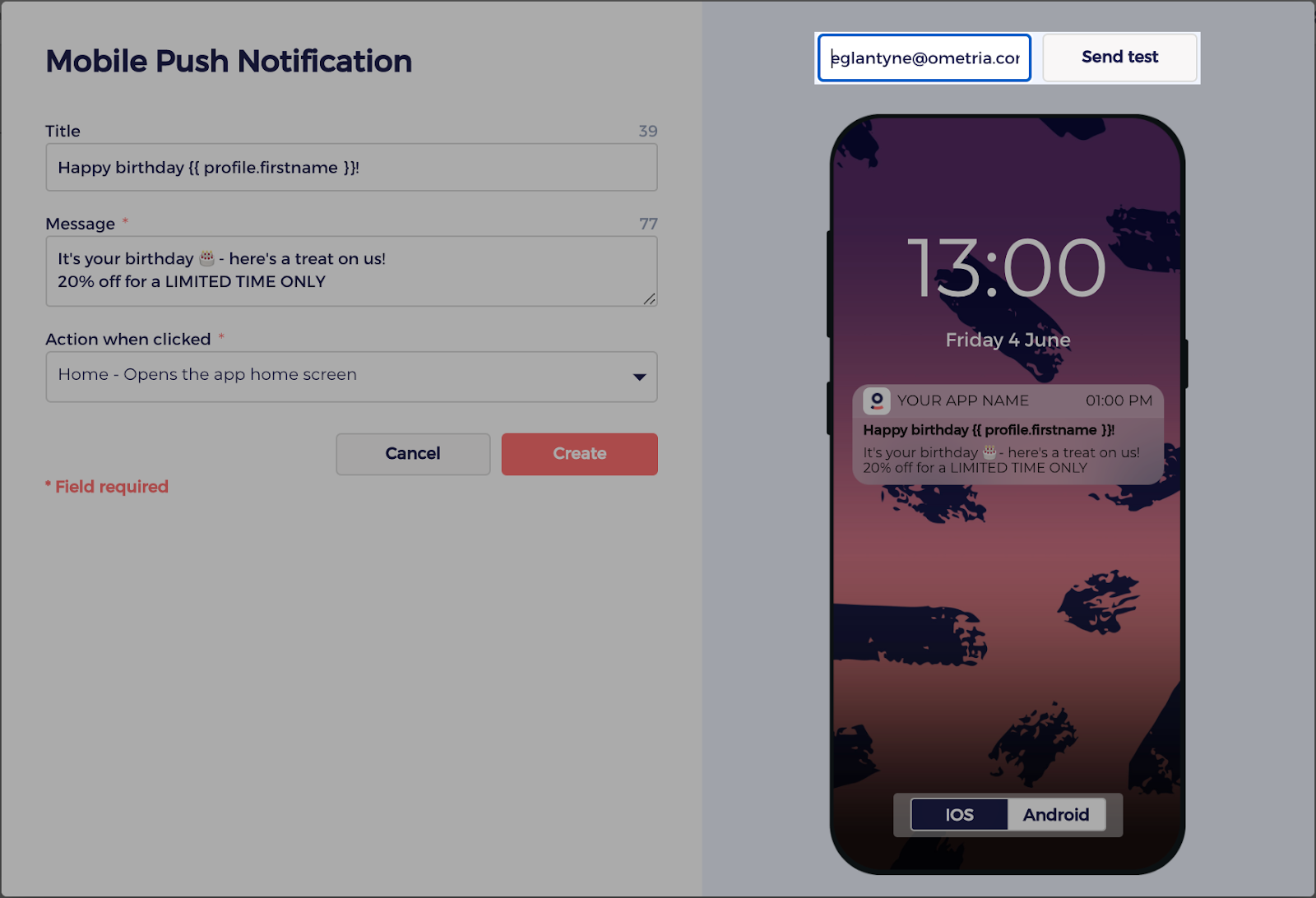 Once you're happy with your message and have tested it, click Create to finalise.
Next, Save your automation campaign and continue building the rest of your flow.