This table in the segment evolution screen shows how the number of contacts in your saved segment has changed over the selected period.
Each line item corresponds with a bar on the graph, depending on your time period set up (day, week, month).
The example below is organised by day.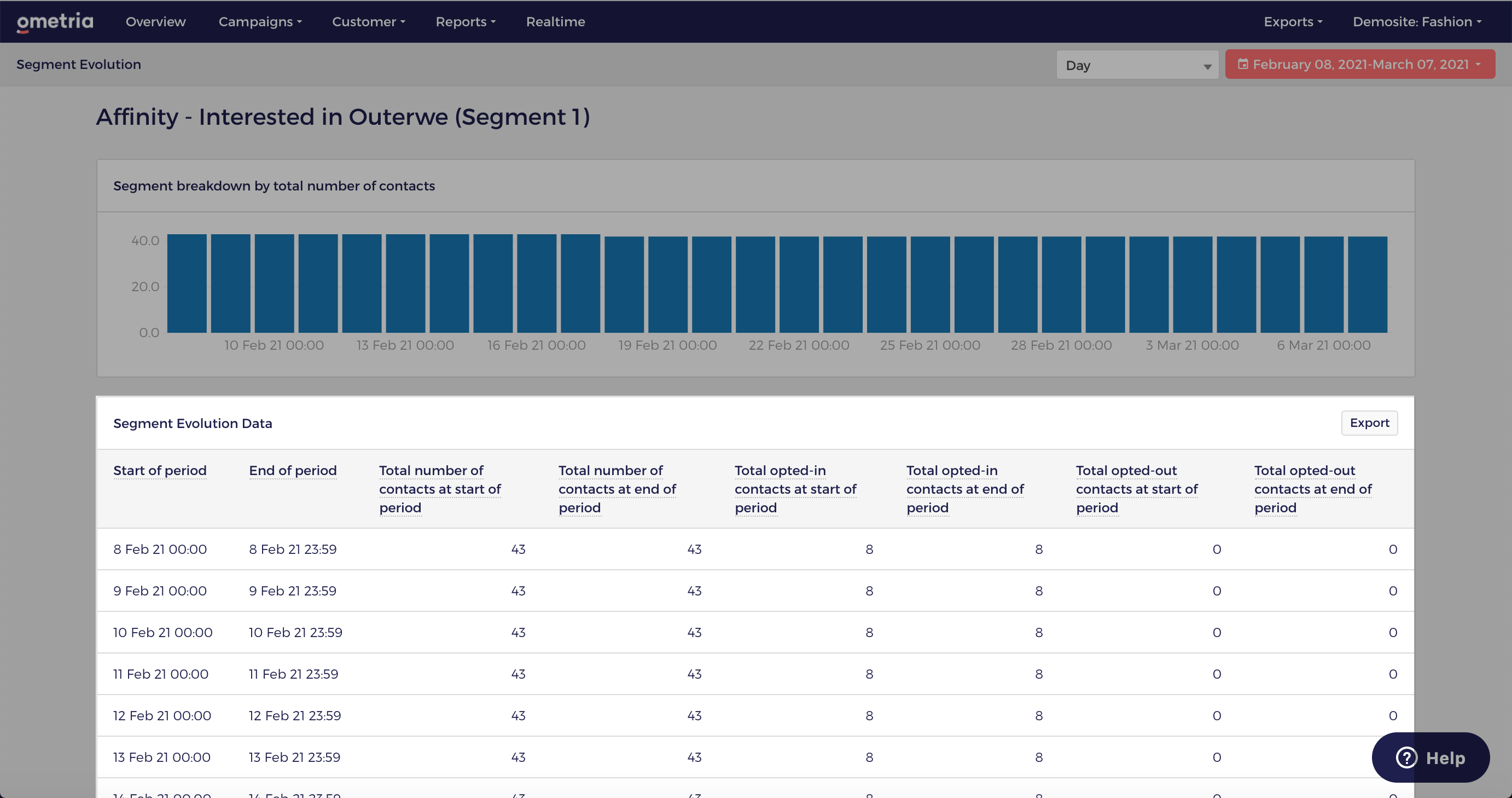 You can select Export to download the data as a CSV or XLSX file.
| | |
| --- | --- |
| Field | Description |
| Start of period | The starting date and time for this line. |
| End of period | The end date and time for this line. |
| Total number of contacts at start of period | The number of contacts in the segment at the start of the period. |
| Total number of contacts at end of period | The number of contacts in the segment at the end of the period. |
| Total opted-in contacts at start of period | The number of contacts in the segment at the start of the period who are opted-in to receive marketing communications. |
| Total opted-in contacts at end of period | The number of contacts in the segment at the end of the period who are opted-in to receive marketing communications. |
| Total opted-out contacts start of period | The number of contacts in the segment at the start of the period who are opted-out of receiving marketing communications. |
| Total opted-out contacts at end of period | The number of contacts in the segment at the end of the period who are opted-out of receiving marketing communications. |