Make quick changes to your segments in the saved segments screen by selecting Edit from the View drop-down list.
This opens the Customer filter.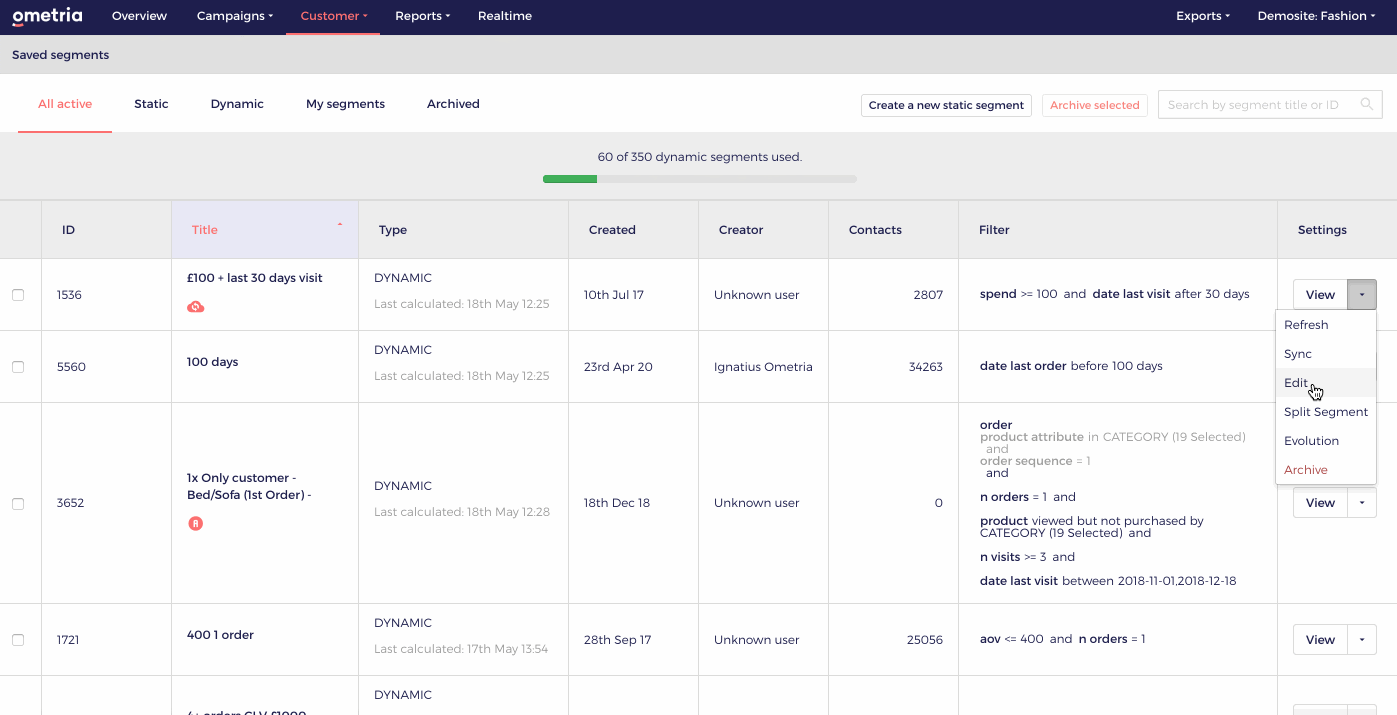 From the Editing pop-up you can:
Edit the segment's filters and/or conditions (see Customer filter for more information).

Add new conditions and filters.

Save as new segment to create a new segment using your updated filters, or;
Save list to save your changes to the existing segment.
You can also select Edit segment to edit the Title and Description for a dynamic segment.
Edit a static segment
The editing options for static segments are limited. You can only change:
See also: Removing contacts from static segments