Note: This information only applies to broadcast campaigns. Coupons for automation campaigns are created 'on the fly' (synchronously), meaning they don't need much time to process.
On average, it takes 10 seconds for Shopify to create 100 coupons.
Based on our tests it takes Shopify and Magento approximately 30 hours to create one million codes, though processing time can vary.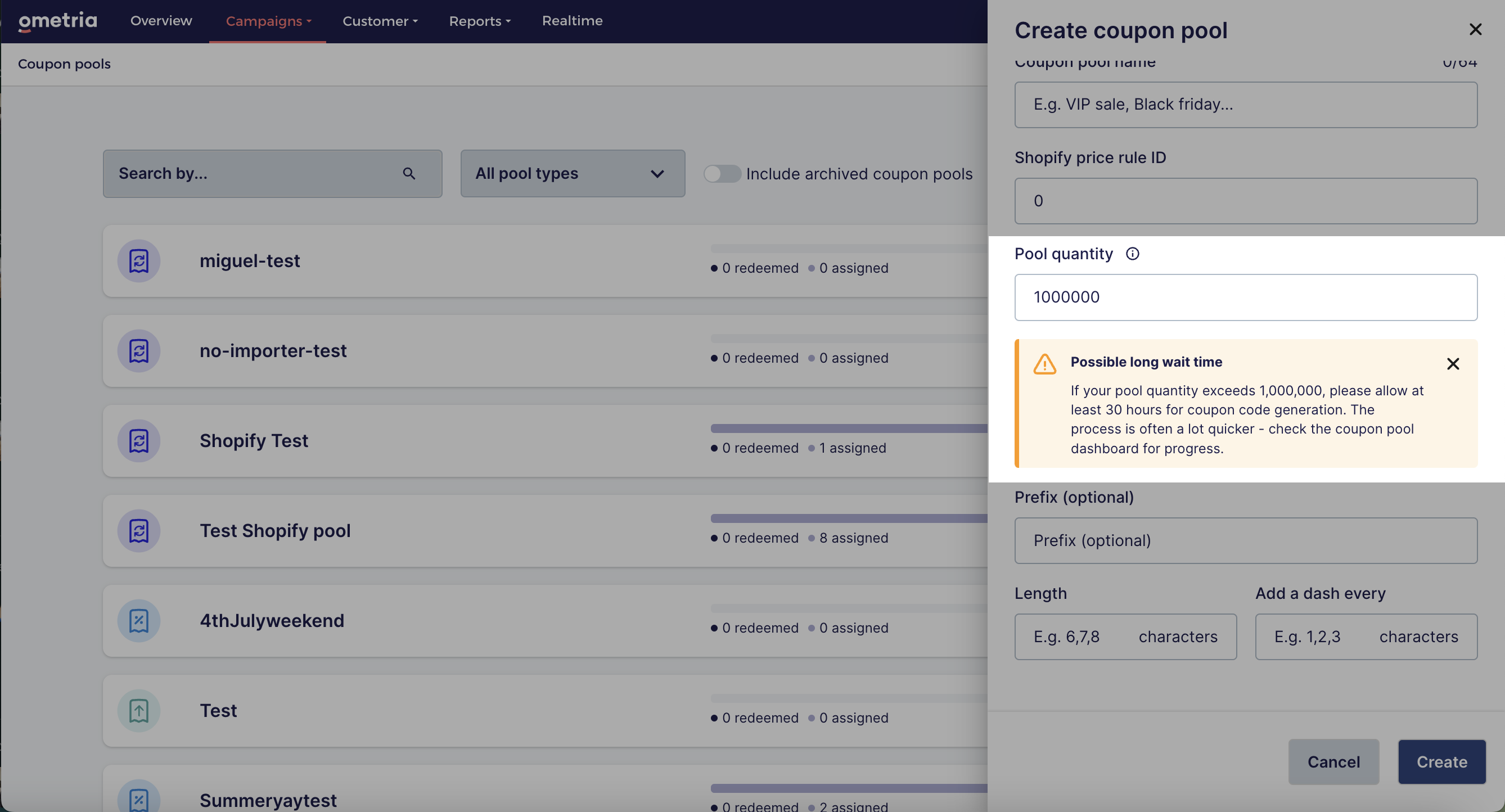 Our recommendations
To minimise long wait times:
Only use the Pool quantity field if you're going to use the coupon pool for broadcast campaigns.