Broadcast blueprints are like templates for segmenting your recipients.
Go to: Campaigns > Broadcast campaigns > click Create new campaign > Recipients tab: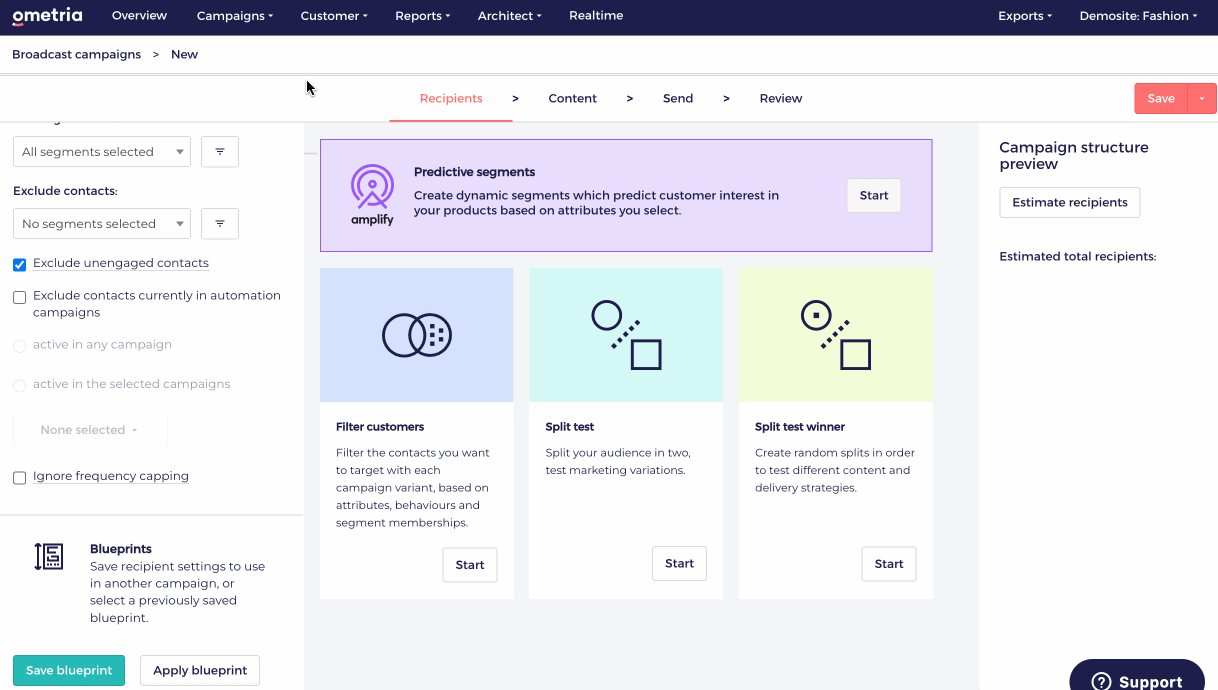 You can use an existing blueprint by selecting Apply blueprint or otherwise create a new blueprint by configuring your recipient segments and then selecting Save blueprint: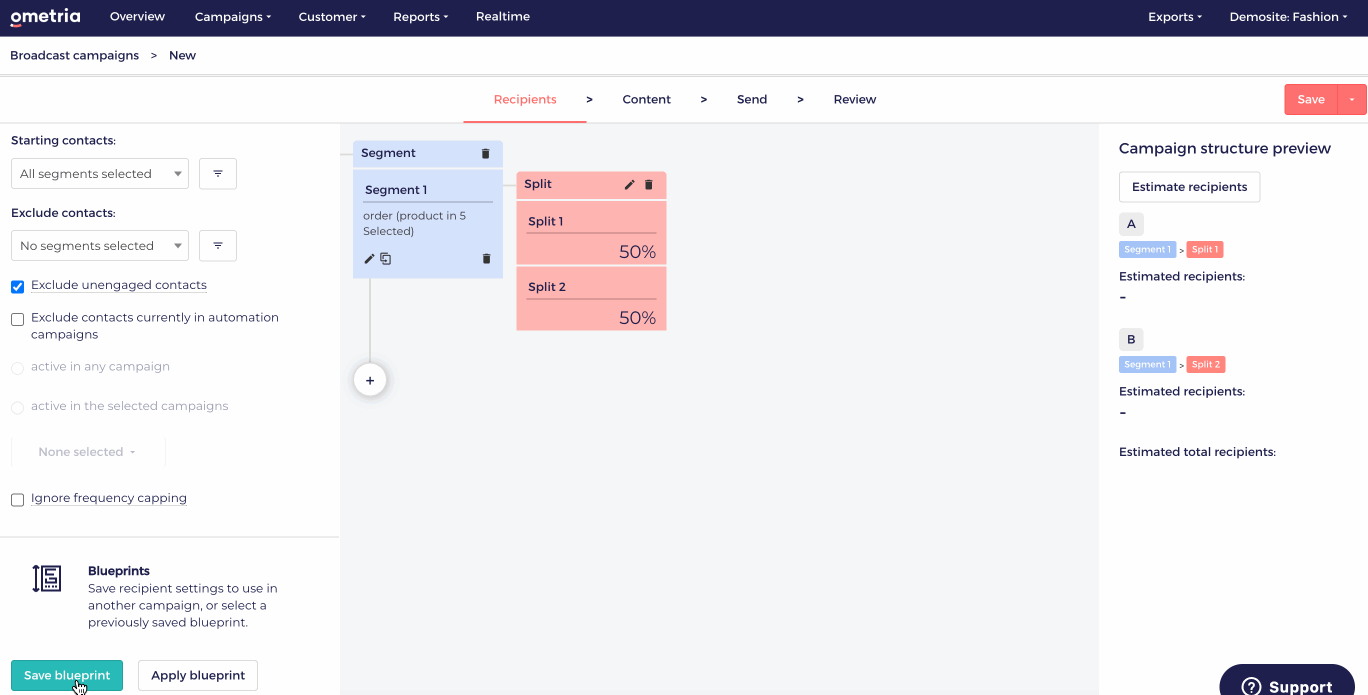 Be aware:
You can't make changes to a blueprint after you've saved it - only create a new one.

If you delete a blueprint (by selecting the delete icon ) the blueprint is permanently removed and cannot be retrieved.
Ometria blueprints
If you're new to Ometria's broadcast campaigns, save time and get started as quickly as possible by using our three ready made blueprints to segment your contacts and create instant variant waterfalls: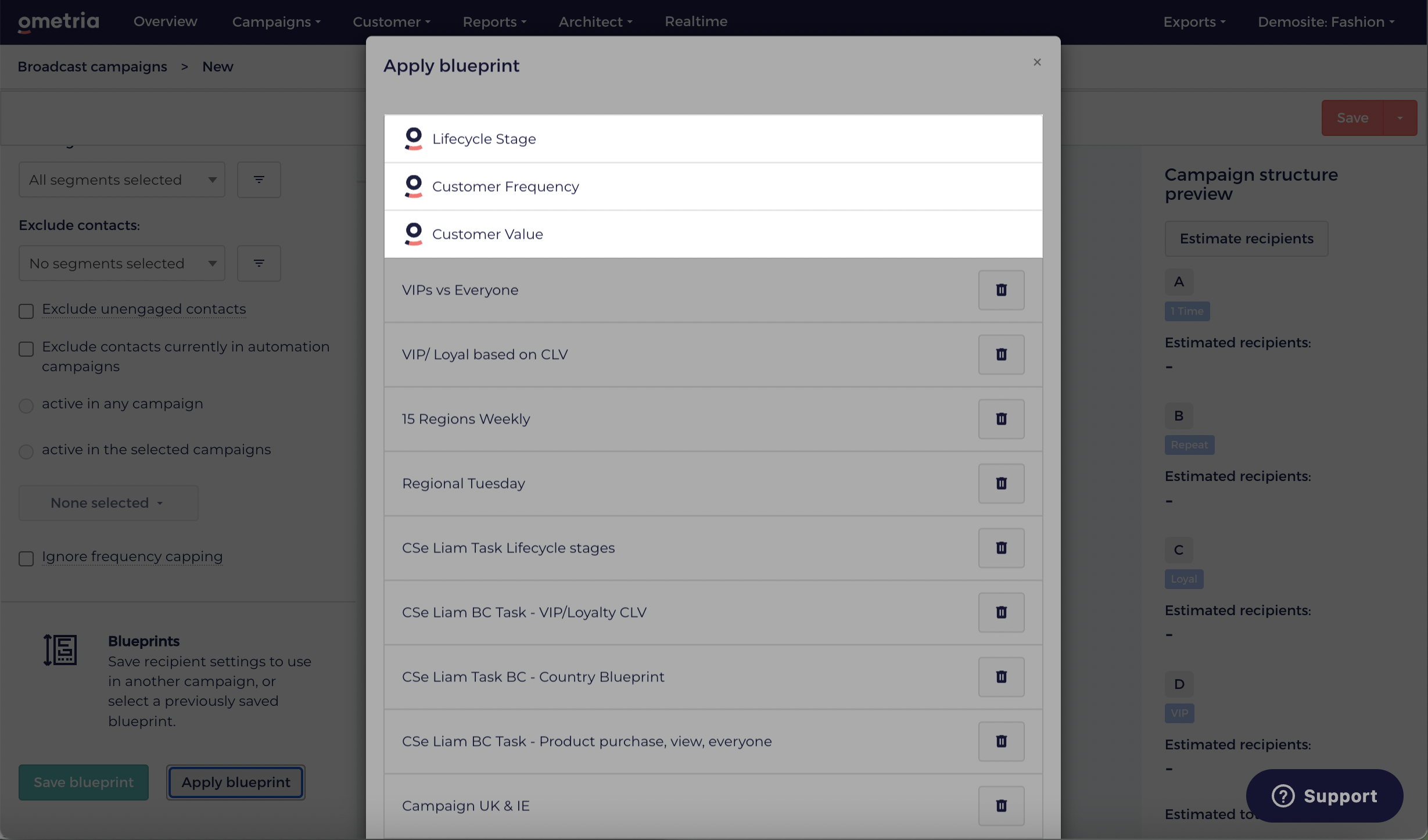 Our ready made blueprints are:
Lifecycle Stage
Great for reactivation campaigns, launching new products and identifying and targeting your leads: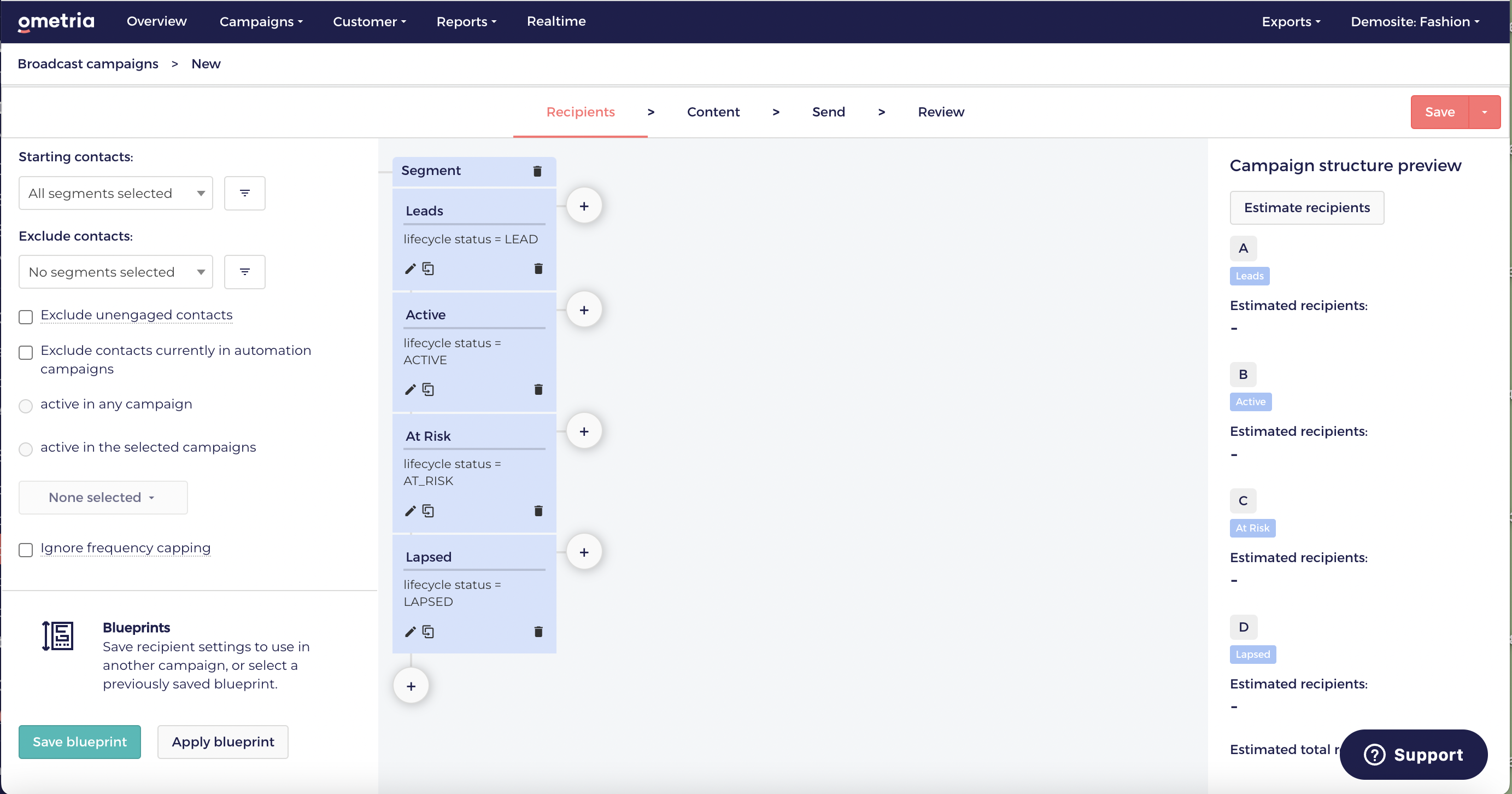 See: Lifecycle stages in Ometria
Customer Frequency
Useful for reporting - for example, if you launch the sale of a new product you can identify whether you're getting more interaction from your one-time shoppers or loyal customers.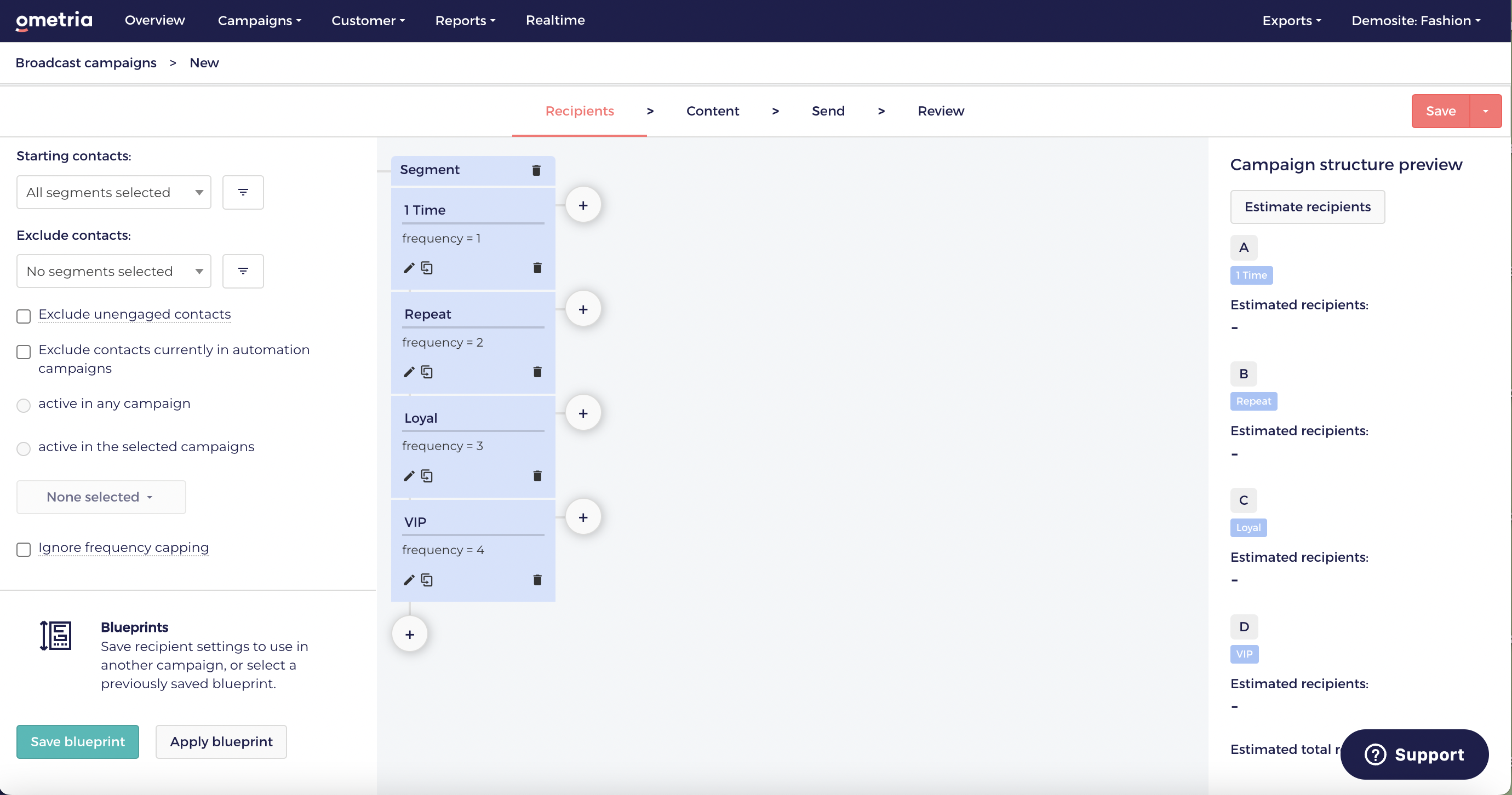 See: Customer frequency bands in Ometria
Customer Value
See if your VIPs are interacting with campaigns for your new product lines.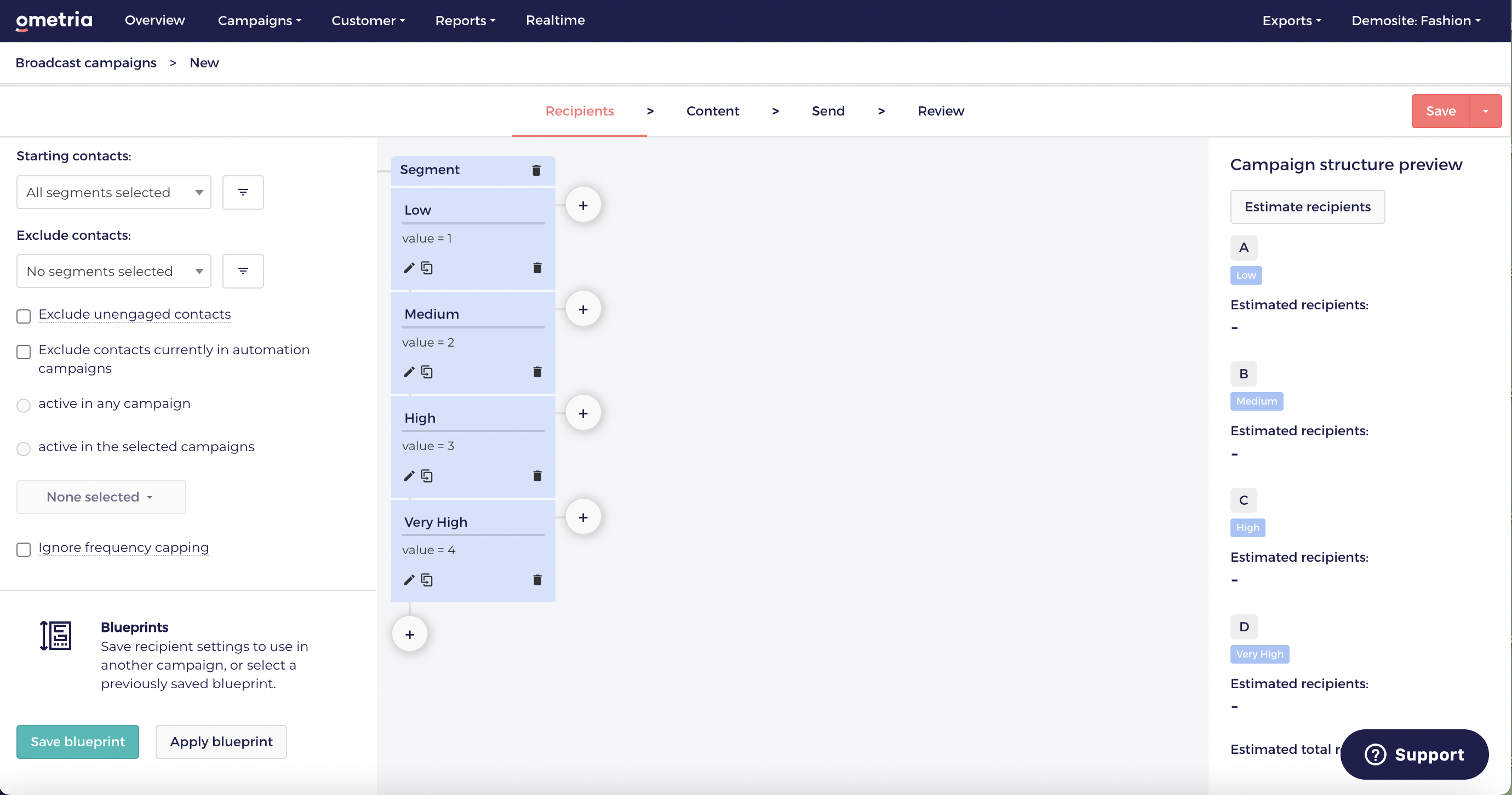 See: Customer value bands in Ometria
Deleting blueprints
You can't delete the Ometria blueprints, but you can make changes to the segments/conditions of an Ometria blueprint and then save it for future use by clicking SAVE NEW.
If you delete one of your own blueprints (by selecting the delete icon
) the blueprint is permanently removed and cannot be retrieved.
Editing blueprints
You can't edit a blueprint once it's been saved, but you can apply an existing blueprint, make changes to your recipient segments, and then save as a new blueprint: