You can use CSV upload in an automation campaign in two ways:
Remember:
The maximum number of contacts entering an automation flow in one go is 1000. Ometria checks for contacts that satisfy an automation trigger every few minutes. When these contacts are identified, Ometria will enter up to 1000 in the flow.
The automation campaign has to be set to Active before the CSV upload.
Use a saved segment as a condition
Navigate to your automation campaign and configure your segment as follows:
Customer belongs to segment which is: [select your static segment]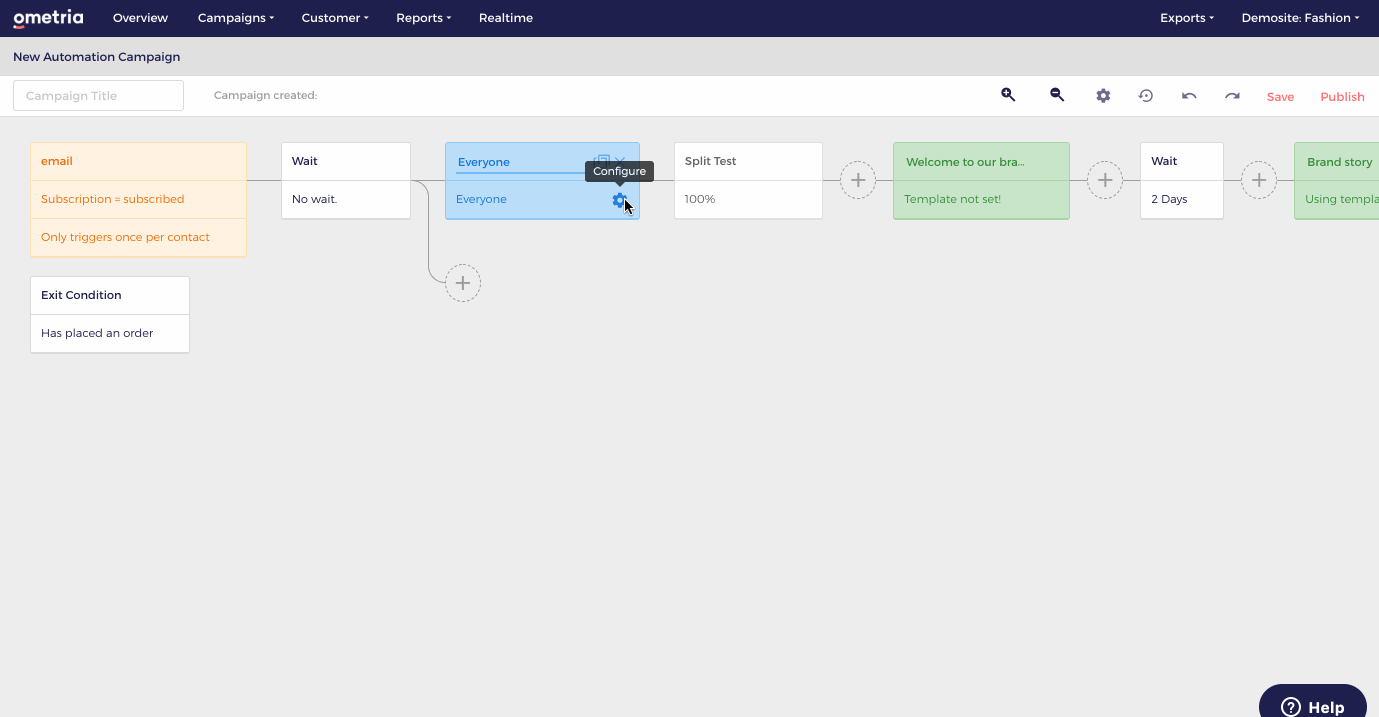 The segments in the automation can be pre-set to match the CSV upload.
For example, you can create a 'leads' segment in the automation campaign and select 'leads' in your segment, and upload the CSV later.
Note: Contacts who are already in your segment before the campaign is set to Active won't enter the campaign, so it's often best to start with an empty static segment and then upload your CSV after the campaign is active.
Use the CSV as an automation campaign trigger
Navigate to your automation campaign and configure your entry trigger as follows:
The contact has... changed segment membership
Contact has entered a segment which is [select your segment]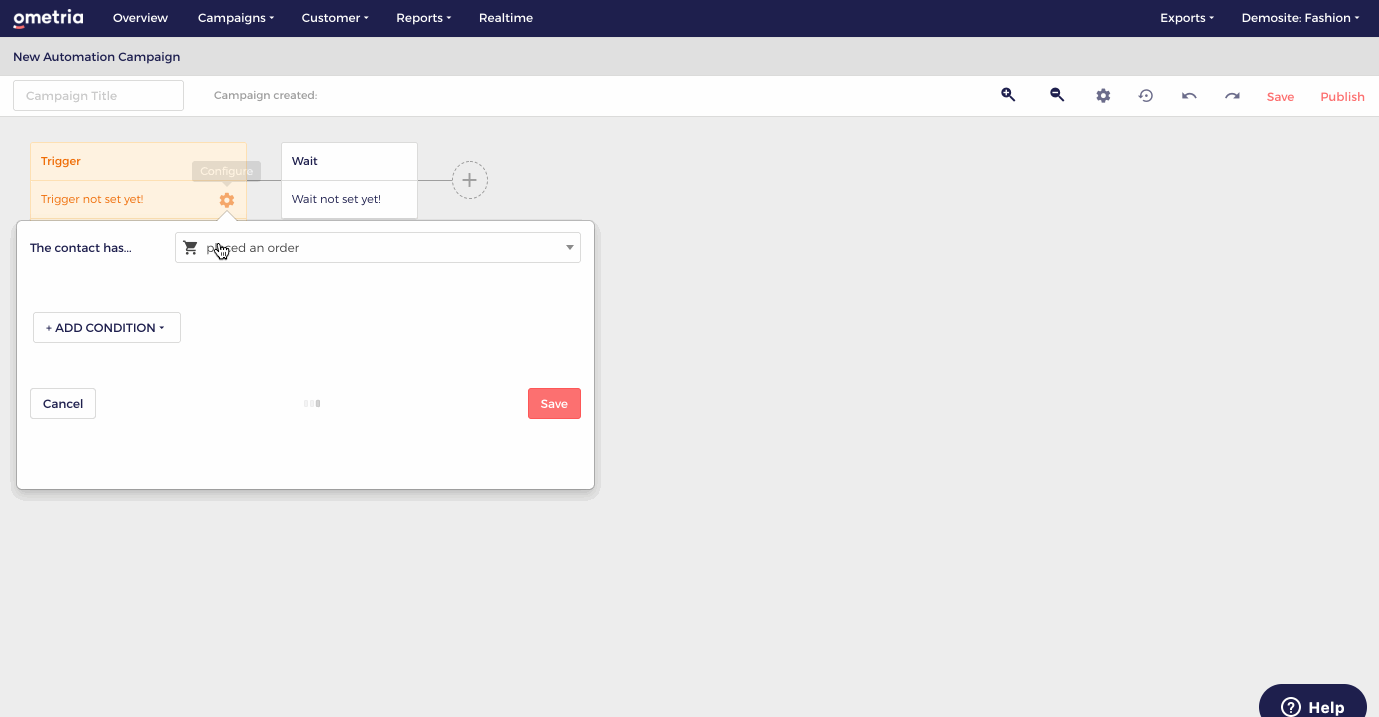 Set up the rest of your campaign flow, Save your campaign and set it to Active.
See: Save and Publish an automation campaign
Once the campaign is set and live the next step is the CSV upload.
Upload your CSV file
Upload your CSV following the steps in the CSV upload guide. You can also watch our CSV contact upload training video.
Add your CSV file to a static segment.
Note: Be aware that it can take up to 24 hours to upload a CSV file.
Click the attachment below to download an example CSV file with all headers and four rows of data: