You can set up your broadcast campaigns to send different translations of your email template to contacts based on their preferred language.
You'll need to translate the copy yourself and upload the translation files to Ometria.
Go to Campaigns > Broadcast campaigns > Create new campaign: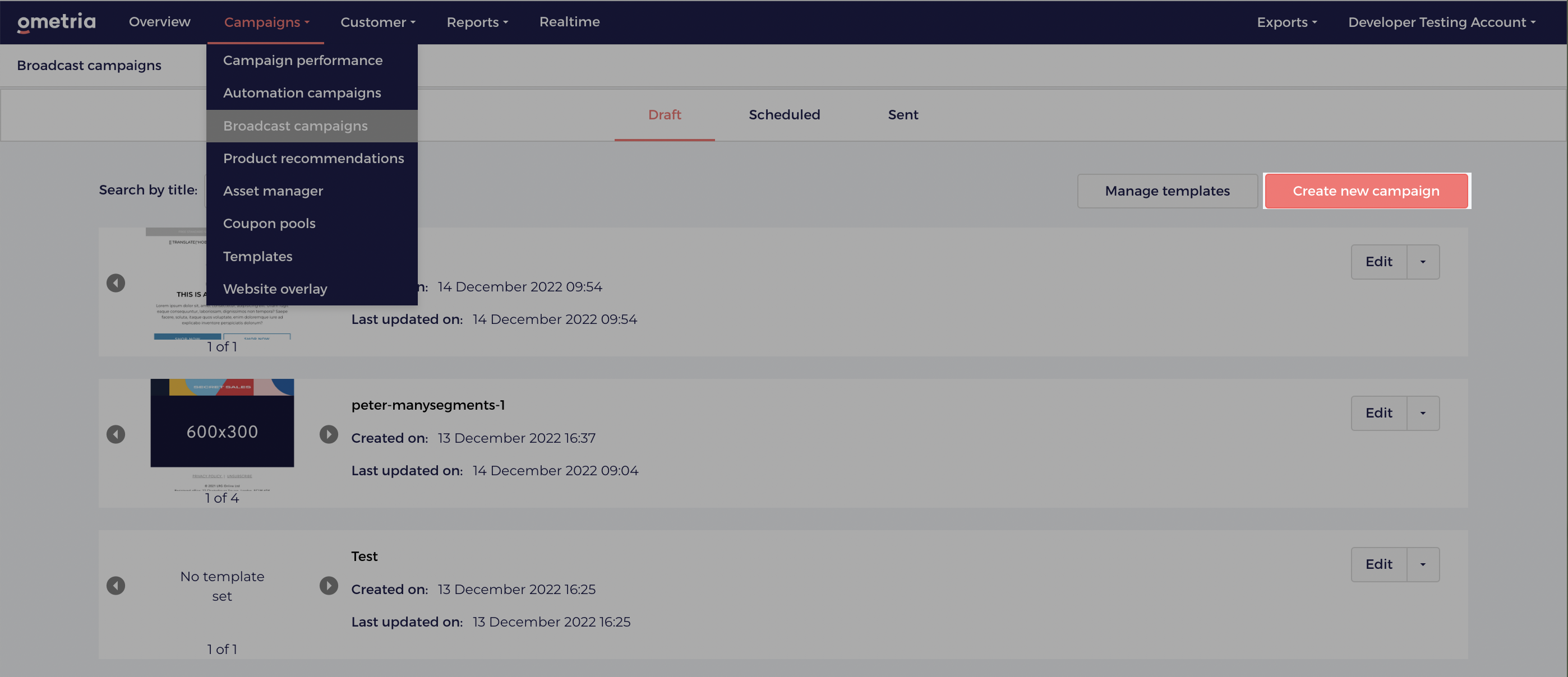 Begin building your campaign.
Segment your contacts
To make it easier for you to report on your campaign performance, we recommend segmenting your broadcast campaign by market/store, e.g. UK, US, FR: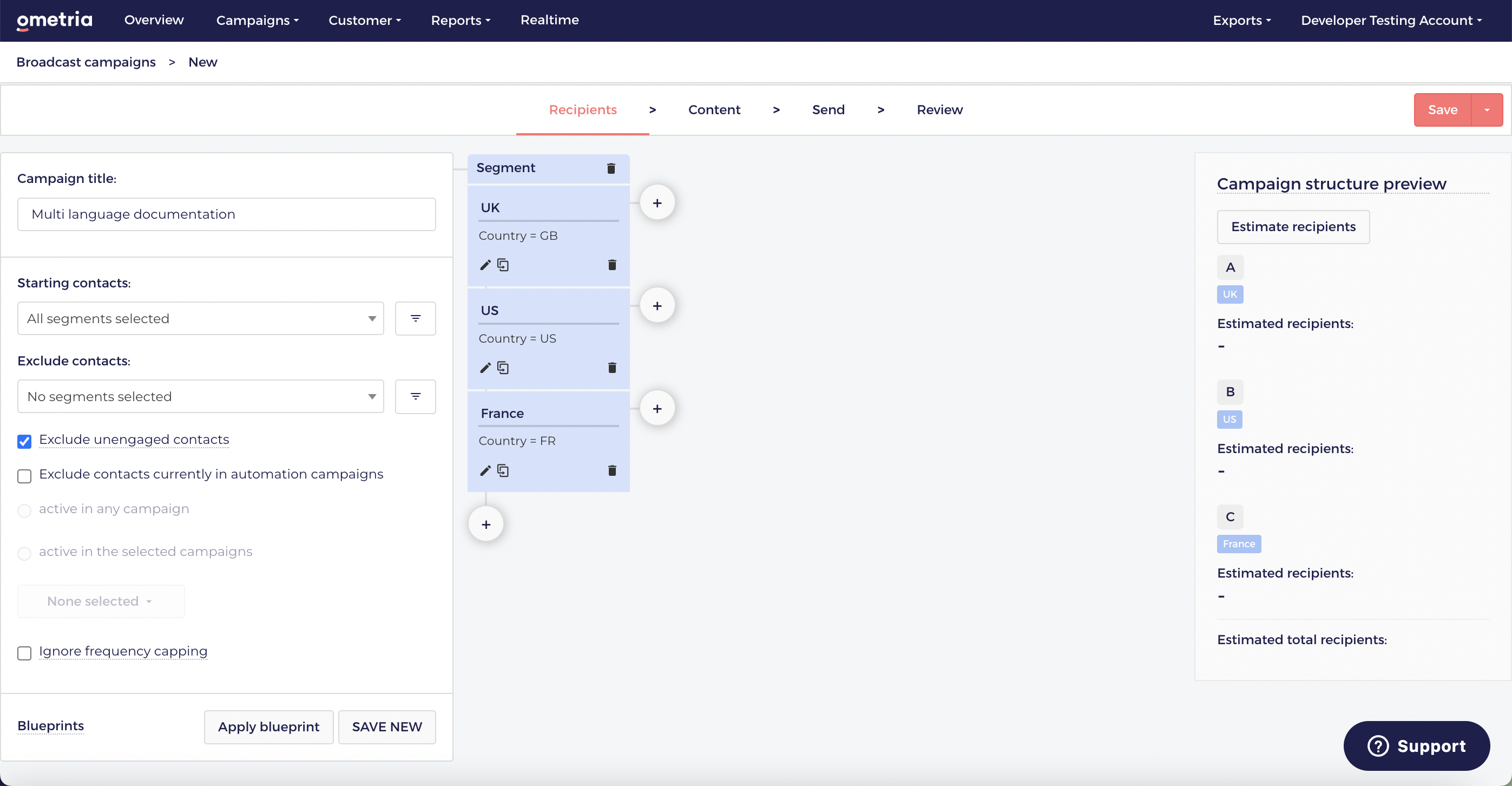 If you think you'll create similar multi language campaigns in the future, you might want to save this segmentation as a blueprint.
Add your templates
When you're ready to start adding your templates, click through to the Content tab and select your multi-language template.
If all of the translation tags in your template are correct, you'll see the Add translations button in the Content tab: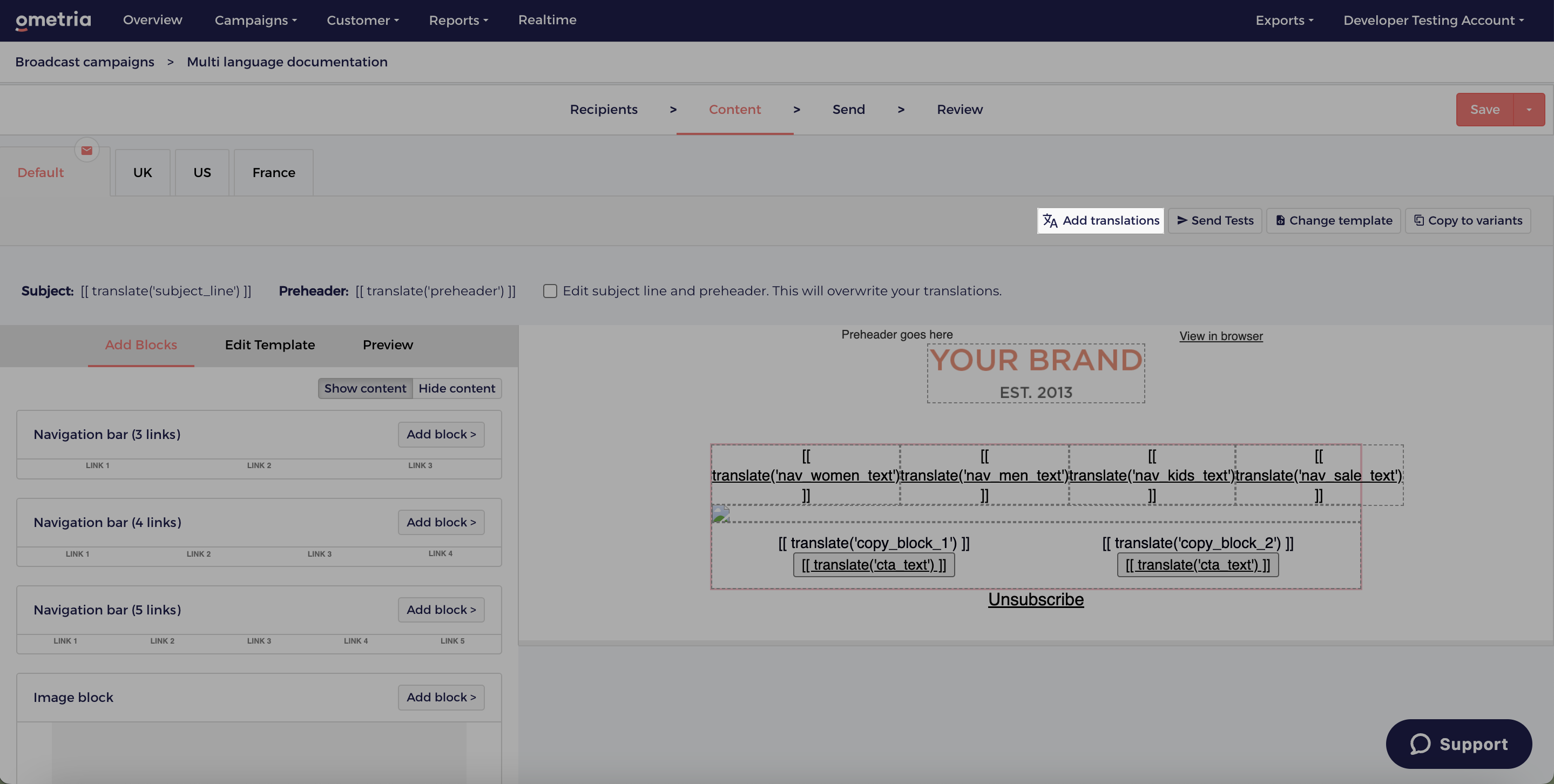 If you've already created your multi language template in the visual editor, simply select your template and move to the send section.
If you would like to make changes to the template for a given market, you will need to apply the template to that variant.
Add your translations
Click on Add translations to open the Add translations screen: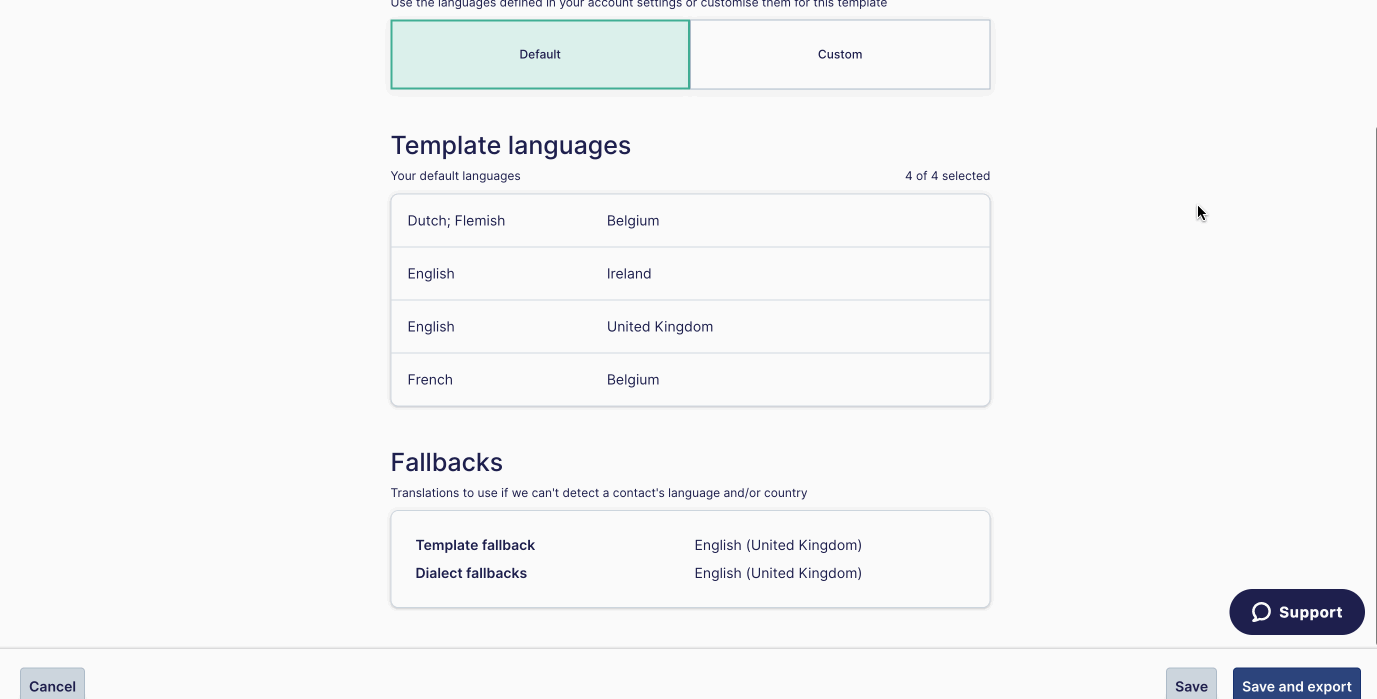 Select

Default

to use the languages and fallbacks defined in your

Multi-language settings

, or;

Select

Custom

to toggle off languages you won't be using in this campaign and to change your fallbacks.
Select Save and export to save your preferences and export the translations file.
Add your translated copy to the relevant cells in the translations file and save it: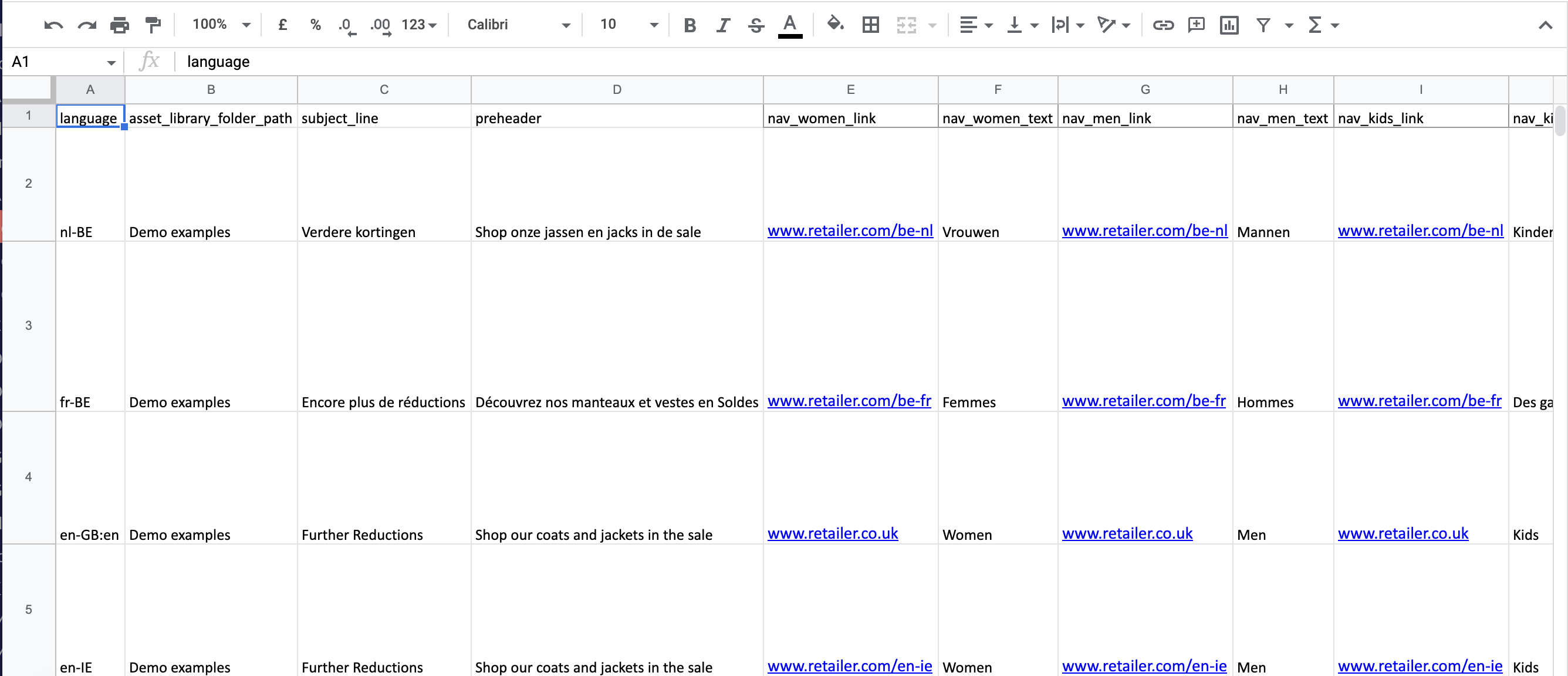 When you're ready to add your translations to your campaign templates, return to the Add translations screen and click Upload: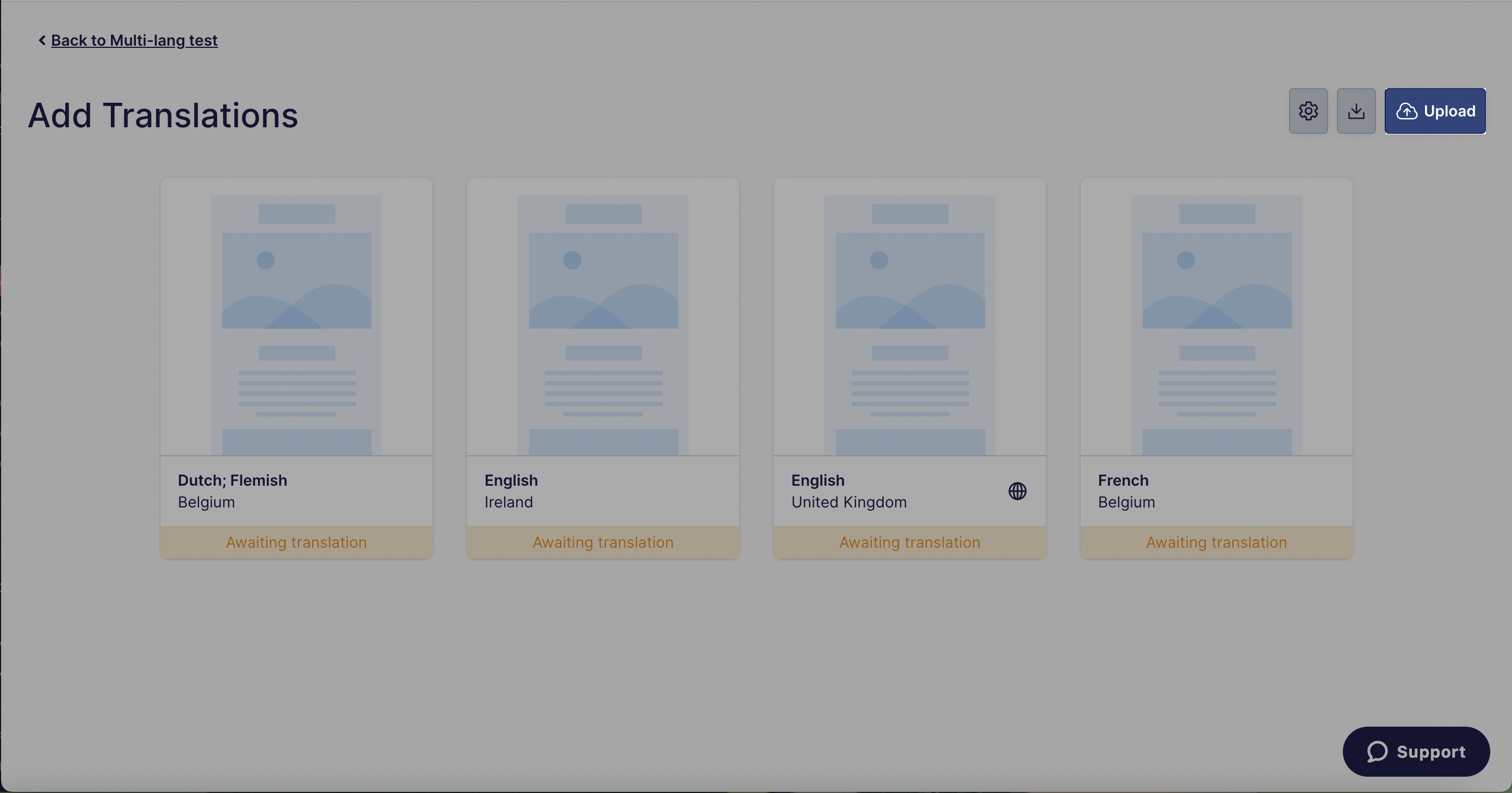 You can drag and drop the file or you can upload by selecting from your files.
When you've successfully uploaded your file you can click through the previews to confirm that everything looks right.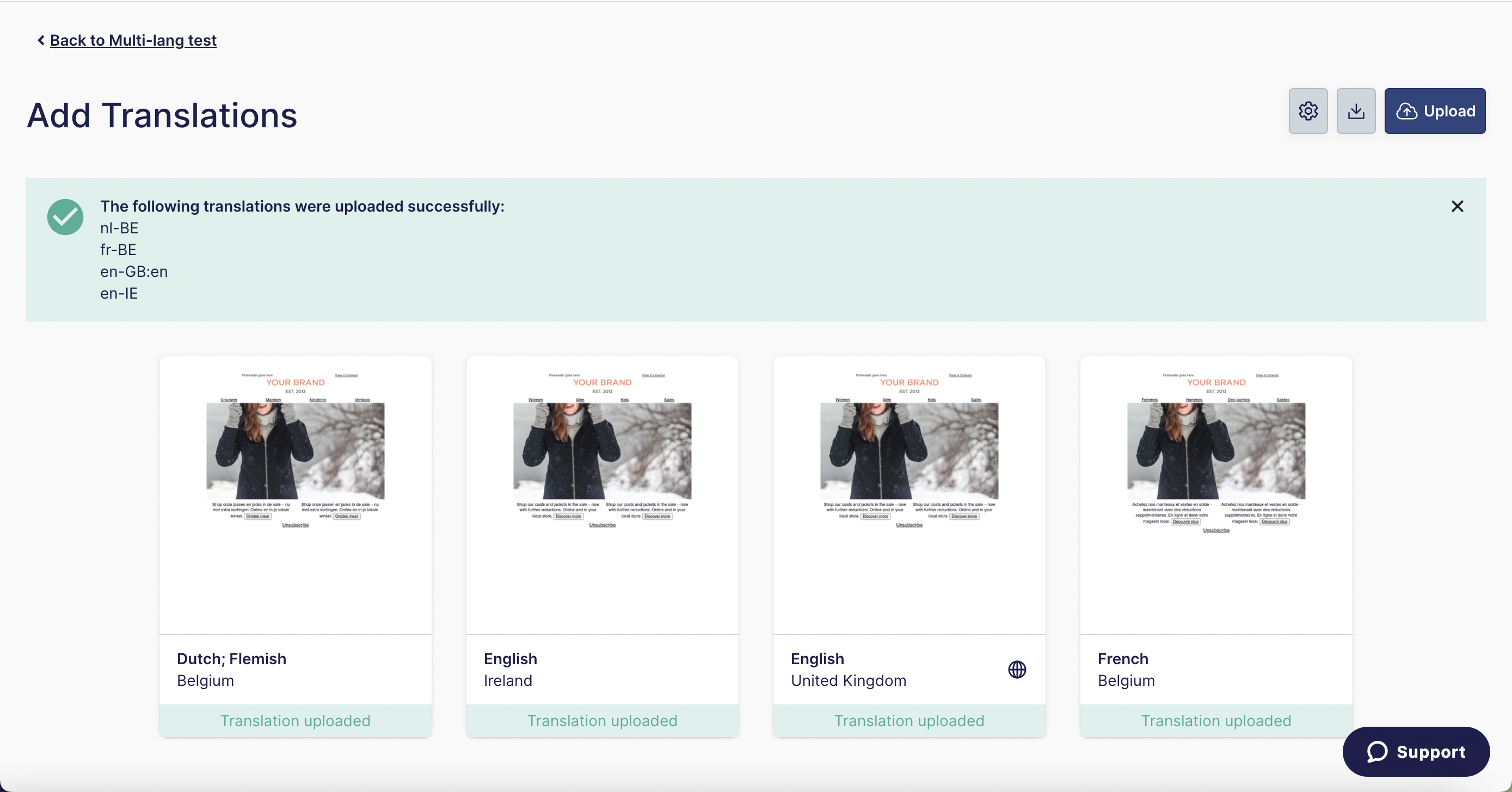 Go back to the campaign and add subject lines to each of your campaign variants.
Continue building your broadcast campaign as usual, then save and schedule for sending.