When you choose the Start sending now option for a broadcast campaign, the campaign generates straight away.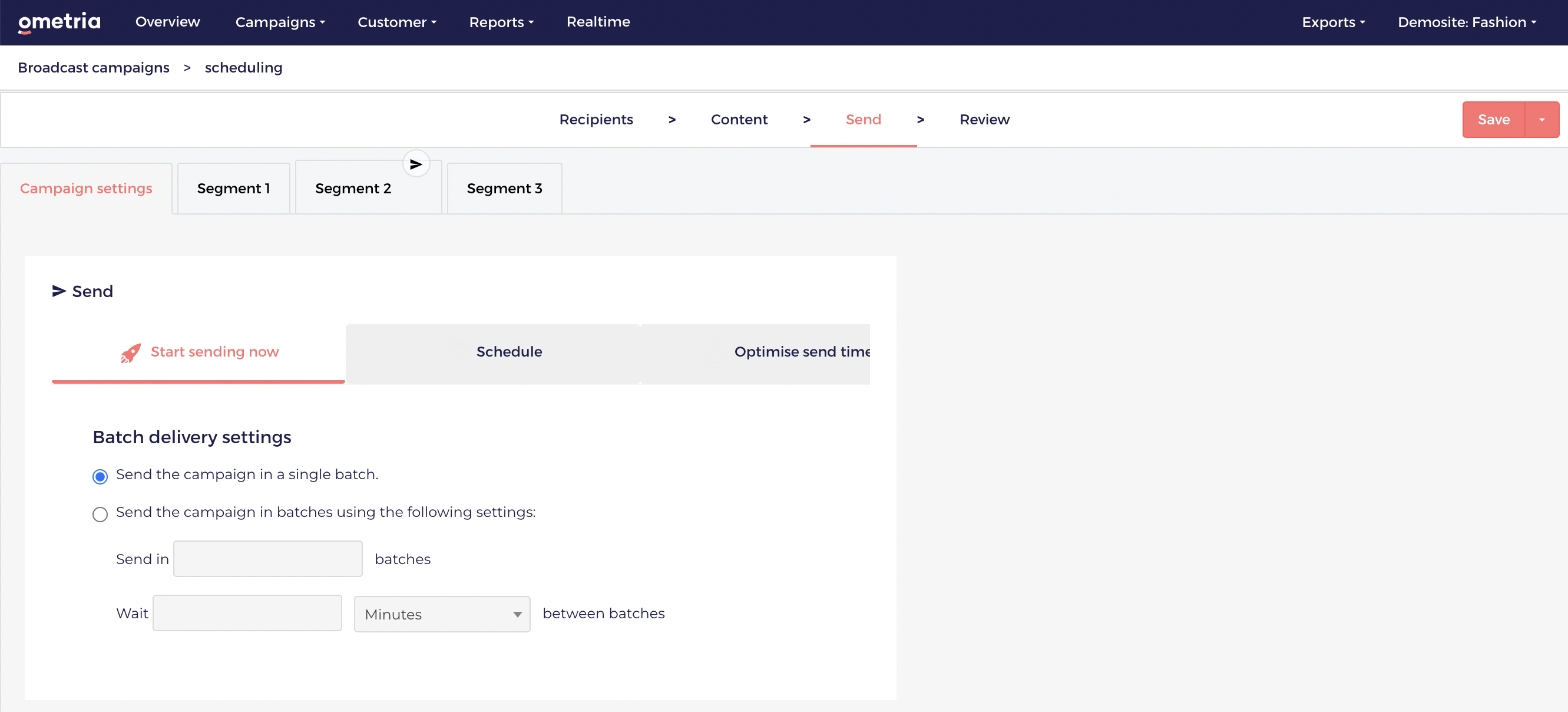 The timezone for this option is your timezone.
If you select Start sending now for a particular variant, all emails for that variant will generate as soon as you click the Save and Schedule button after reviewing all variant settings in the Review tab.
Note:
You can't
unschedule
the scheduled variants if there is
even one
variant with the
Send Now
option selected.
If you choose Send now instead of Schedule, campaign generation still needs to happen behind the scenes, and can take up to an hour before the campaign starts sending.
See also: Batch sending broadcast campaigns